Uncategorized
Wyze Camera Not Recording Events? Fix it in Seconds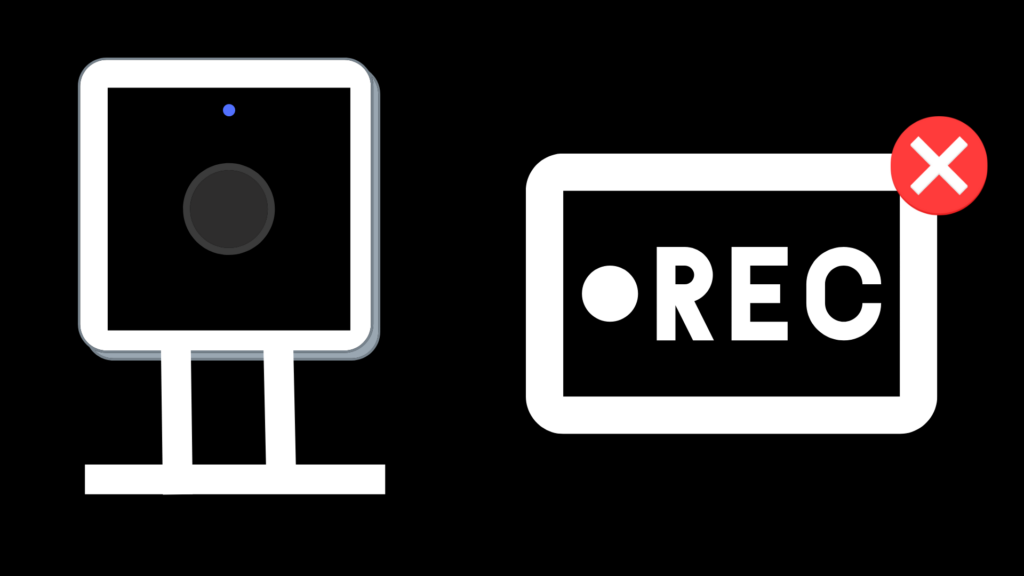 The Wyze home security cameras are designed to detect motion and record surroundings, so you can monitor your home both indoors and outdoors 24/7. They are affordable, discreet, and built with a minimal, modern design, so you can up the game with your smart home technology. The Wyze smart home platform is a high-growth, Series B company that is receiving major attention from publications like Time Magazine and Fast Company for their innovative designs, from smart locks and cameras, to watches and scales. 
As with any technology, there's room for error if there are issues with setup, Wi-Fi, or settings. If you notice that your Wyze camera is not recording or missing pieces of footage, consider the troubleshooting steps below. 
Why is my Wyze Camera not recording events?
Having issues with your Wyze camera not recording events? There are several troubleshooting methods that should help solve the issue. Wyze cameras are very sensitive and triggered by motion detection. You can get full recordings or snippets from the motion detection. The camera is connected to your Wyze app via Wi-Fi, so you can check in at any time for a live-stream view and look at past events.
If your Wyze event list is empty with no recordings, try the following steps.
Refresh and Update Your Device
Sometimes all you need is a simple refresh and update. Unplug all connected cables and hold down the power button for about 10 seconds. Repeat this several times, then plug back in and turn on the device. You can also refresh the Wyze app by opening up the app, tapping the specific camera device, going to the Livestream and hitting "Restart" at the bottom of the screen.
Like any good tech company, Wyze is also constantly making updates to their software, so you have the latest bug fixes and digital features. To check for updates, visit Account > Device List and hit the update option next to the name of your camera device. 
Check Your Recording Settings and Rule List
Within your Wyze app you can manage your camera's recording and scheduling settings. First, you'll want to make sure motion detection is turned on:
Open your device tab in the Wyze app
Tap on the Settings icon (at the top)
Select "Event Recording." Here, you'll find the Detect Motion tile. Make sure it is toggled ON. 
Next, you'll want to see if there are scheduling discrepancies in the recording. For example, if you only scheduled recording for a certain time of day, you'll miss periods of activity in your recording history.
Visit the Settings menu and select "Event Recording"
Tap the Schedule tab
Turn on the "All Day" setting for continuous recording
Last but not least, you'll want to make sure your Rule List is set up properly. With the Tule List, you can set custom rules to turn off sensors, sound alarms, and the motion detection feature. You need the motion detection feature turned on if you want specific motion-triggered event recordings. 
In the Home tab, click the […] icon 
Scroll to the Add/Edit Rules option
Make sure the "Turn OFF Motion Detection" and "Turn OFF the Camera" rules are disabled
Disable Detection Zones
Another reason your Wyze camera might not be recording is because of detection zone issues. The detection zone feature allows the Wyze camera to trigger the detection mechanism on a specific area of the picture frame. However, at times this feature can mess up the event recordings by failing to detect objects and acute incidents. Turning this feature off won't turn off your recording–it will simply turn off the camera's ability to hone in on a specific object. To turn off the feature, visit the Settings > Detection Settings > Detection Zone and toggle OFF.
Increase Sensitivity with Motion and Sound Detection
Sometimes simply increasing sensitivity settings will solve the problem. Over time, the Wyze sensors may lose a little bit of sensitivity, so an occasional tweak every now and then can help. Be sure not to increase it by too much, as you don't want things like the wind or a squirrel triggering every movement. 
To adjust the sensitivity of your Wyze cameras, visit Settings > Detection Setting and scroll to the sensitivity bars. Adjust as needed.
Reset Your Wyze Device
If none of these tips work, you can also just do a hard set of your Wyze camera to its default settings. To do so, open the Wyze app and go to the Settings menu. Under the reset menu, you can click on "reset factory settings". After that, you can reconnect with the app. 
What is the Wyze Camera?
Wyze sells a series of indoor and outdoor cameras for home security. Their current camera products include:
Wired Cameras: Wyze Cam v3, Wyze Cam Pan v2, Wyze Cam Black
Wireless Cameras: Wyze Cam Outdoor v2
Lighting Cameras: Wyze Cam Spotlight Bundle, Wyze Cam Floodlight, Wyze Lamp Socket
Wyze also sells a variety of accessories to make setup easier, including mounts, solar panels for charging, and outdoor power adapters. Currently, their #1 best-selling camera is the Wyze Cam v3, a robust camera built for the indoors and outdoors that can be mounted anywhere you can plug in a USB cable.
The Wyze Cam v3 is the most advanced version of their cameras with features including:
Color Night Vision: See in ultra low-light conditions, so you don't miss anything during the night.
Weatherproof Technology: The cameras can handle conditions from -4 to 113, and has a dust-resistance glass to avoid obstructions. 
HD Image: Get crisp images and videos in any light.
Cloud and Local Storage: Save and archive all your footage as needed.
2-way Audio: Like making a phone call, you can talk and hear audio through the camera. This is especially useful when monitoring children, such as a baby room.