Shipping a product can be a complicated process for a wide variety of reasons, not the least of which being that there is not one fixed shipping cost.
Not only do you have to account for the shipping company, but you also need to account for the size and weight of the package. On top of all this, even if you stick with only one shipping company, their prices may fluctuate over time.
In order to help you better anticipate how shipping costs are calculated by these companies, we will examine their rates, how these rates have changed, and how the rates vary depending on the shipping speed and optional features.
For sellers in the United States, the three most common companies used to ship are the United States Postal Service (USPS), UPS, and FedEx. There are other companies, but for both individuals and small businesses, these tend to be the best option.
But of these three, what are the best shipping companies? Is any one of these companies preferred for shipping electronics like the PS5? And if you are ordering a PS5, how much does it cost to have a PS5 shipped to you?
How Much Does it Cost to Ship a PS5?
The answer to this question ultimately depends on whether you are buying or selling a PS5, and if you are buying, which retailers you are buying from. We will cover some differences, as well as alternatives to shipping. If you go with a shipping company, the two most common methods are to go with either UPS or FedEx. However, first and foremost, we need to examine how these companies calculate their prices.
The standard PS5 model is 9.9 pounds, while the digital PS5 model is 8.6 pounds. If you are sending it with the box it came with, this might add a bit of extra weight.
However, the extra weight you need to consider is if you are also sending controllers, cords, games, and other accessories along with the PS5. The PS5 controller weighs just under 1 pound, meaning that the total weight of sending the PS5 with a controller is approximately 11 pounds and 9.6 pounds for the standard and digital versions respectively. However, dimensional weight is the biggest factor (which will be discussed below).
Another important factor is the shipping speed you opt to take. If you are willing to sacrifice the speed of the shipping, you will be able to get your package sent without having to spend as much money. Yet, if you want to get it sent very quickly, you should expect that the cost of shipping a PS5 is going to be quite pricey.
Of course, the weight of your package is not just limited to your console and controller. You also need to factor in the weight of any packing material, such as bubble wrap and packing peanuts. And since the PS5 is such a fragile thing, you want to make sure that your PS5 is well protected in the package.
In addition to speed, dimensional weight, etc., you also need to consider the distance between you and the person receiving the PS5. The longer the PS5 has to travel, the more you will end up needing to spend.
In one example, we used FedEx's shipping calculator to see how much it would cost to mail a 10-pound package from Northwestern Minnesota to Minneapolis, MN (located in Southwestern Minneapolis). For this, make sure to find a box that is at least 20 x 20 x 10. This ensures that you can fit everything you may need to include, including the PS5, accessories, games, and bubble wrap.
When calculating shipping costs with FedEx retail rates, the prices come out to this:
FedEx First Overnight ($195.46)
FedEx Priority Overnight ($157.94)
FedEx Standard Overnight ($152.05)
FedEx 2Day AM ($104.46)
FedEx 2Day ($42.42 or $48.84)
FedEx Home Delivery ($34.24)
FedEx Express ($91.39)
When you use FedEx's calculator, it will also break down exactly what you are paying, and what certain parts of your payment are going towards. For example, when you click the downward pointing arrow, it will display two charges: the base rate and the fuel surcharge. The base rate for FedEx First Overnight is $152.23, while the fuel surcharge is $33.92. In addition to that, we put down the delivery location as a residential address, which added $5.30 due to a residential delivery surcharge. Finally, using a custom box means that FedEx, for $4 at the time, will come to pick it up at your residence.
Other factors that may affect the outcome of your shipping fee include verifying whether you want the PS5 to be picked up from a FedEx location rather than have it delivered. When we extend the distance traveled, say, from Northwest Minnesota to Miami, Florida, we also see a significant shipping cost increase due to said increase. The price of shipment of a PS5 from Northwestern Minnesota to Miami, Florida is $407.10, an increase of more than $200. If you want to see how much you may have to pay for your item and destination, you can use the calculator linked above.
Next, we're going to look at how to calculate shipping costs at UPS. When setting up shipping, you can input your own custom box dimensions and item weight. However, you can also choose to send a package at a flat rate (up to 50 pounds). You can also declare the item's value and select various value-added services. With that said, we looked at UPS using various criteria. One, we customized the box to be 20 x 20 x 10 in terms of dimensions, and put in 10 pounds for the package's weight. After putting in these criteria (as well as similar departure and arrival destinations), we got the following rates:
UPS Next Day Air Early ($183.10)
UPS Next Day Air ($148.80)
UPS Next Day Air Saver ($140)
UPS 2nd Day Air ($82.11)
UPS 3 Day Select ($65.74)
UPS Ground ($29.25))
One interesting thing we noticed is that the date listed for the item's arrival for these is a pretty similar range. In some cases, even if you pay >$30 more for a speed upgrade, you may see that the items are slated to arrive the same day no matter which you pick. Be sure to keep that in mind when choosing shipment speeds.
Finally, let's examine the USPS' calculator itself, where we will use similar criteria (with the same dimensions for the box as with UPS). Through USPS, there are three methods that can be employed: Priority Mail Express 2-Day, Priority Mail, and USPS Ground. For this calculation, we found that Priority Mail Express 2-Day costs $164.95, while Priority Mail costs $53.15. For USPS Retail Ground, you wind up paying $52.95.
How much does it cost to ship a PS5 internationally?
No matter if you are shipping it or having it shipped to you, you should expect that a PS5 being sent from one country to the next will be more expensive than shipping domestically. This is especially true if you want the item to be shipped in a timely manner. It may even be impossible in some cases, simply because the COVID-19 pandemic has made it impossible for USPS, for example, to ship to certain countries.
The rates for shipping items internationally vary depending on where you are having the item shipped, so check on their websites to see how much it would cost you. This kind of research is invaluable whether you are shipping domestically or internationally if you are a seller, since this lets you know how much you need to sell it to not lose money.
USPS vs. UPS vs. FedEx
Advantages and disadvantages of USPS
One of the big advantages of going with USPS is the fact that smaller packages tend to have cheaper shipping rates. However, this unfortunately is not the case for PS5 shipping. This is because the PS5's weight is well above USPS' definition of small – 8.6 pounds and 9.9 pounds for the Digital Edition and Standard Edition of the PS5, respectively. It's also more able to reach more places with less trouble, since USPS is so established in so many areas of the country. In fact, UPS and FedEx rely on the USPS for much of their shipments.
On the other hand, USPS does not do well with particularly large packages. A PS5 will likely not be much of a problem, but much bigger, and you might find that you're paying quite a bit more. Additionally, it takes longer to ship via USPS.
Advantages and disadvantages of UPS
If you want to go with a shipping company, UPS has the cheapest shipping rates compared to FedEx. Not only that, but its tracking system is the most robust and simple. The downside, however, is that heavier packages may have a lot of extra fees and surcharges to worry about. If you're worried about getting your PS5 to its destination safely, this may be the better pick overall.
Advantages and disadvantages of FedEx
A nice feature of FedEx is its quality tracking service, as well as the ability to negotiate lower shipping costs if you ship frequently. This is good if you are a small business or eBay seller, looking to save some money where you can. Unfortunately, as discussed above, the shipping costs of FedEx are higher than UPS'.
What influences shipping costs?
Package weight
This is the most obvious circumstance you need to consider. After all, the heavier a package is, the more labor it is for the driver. Additionally, that added weight causes more strain on a delivery vehicle, if only a small amount. However, while the weight of your package is one point of consideration, the dimensional weight is a lot more important factor.
Package dimensions
The dimensions of the package play an even bigger role in figuring out how much you will have to pay to have it shipped. The larger the package, the more costly it may be. This is because the delivery truck can only contain so many packages at one time. This means that a heavy, tiny package is going to cost more to ship than a large, light package would.
In addition to the weight difference between the PS5 models, these models also have different dimensions. The Standard Edition is 15.4" (H) x 4.1" (W) x 10.2" (D), while the Digital Edition is 15.4" (H) x 3.6" (W) x 10.2" (D). Try to go with a box that has enough room for the PS5 and accessories. Do not aim for the most snug possible unless you're only looking to sell the PS5 on its own. However, regardless of whether you are shipping an accessory or not, making it somewhat snug helps prevent the PS5 from bouncing around.
Increased cost of fuel and labor
The costs a shipping company is expected to pay can fluctuate from time to time for a variety of reasons. However, the most important factors are changing fuel costs and pay increases for labor. As gas prices increase, so too will the prices of shipping increase to cover those expenses.
The time of year
One thing you might have noticed if you ship items regularly is that your shipping company of choice tends to have different rates depending on the time of year. There are multiple reasons why this happens, but the consistent reasons are because of the aforementioned fuel costs, as well as fluctuating demand for shipping. Furthermore, certain industries may take up an outsized proportion of shipping vehicles to get their products to and fro. The Christmas season is especially troublesome for people looking to ship a PS5, due both to heightened demand and weather conditions.
Extraordinary circumstances
There are a lot of things that can make shipping costs fluctuate wildly that they could not have even hoped to predict. The most obvious example of this is the COVID-19 pandemic. Because of this pandemic, prices of many products and services rose, and availability became significantly more scarce. Shipping was no exception to this. There was heightened demand for all three of the major shipping companies, yet at the same time, they struggled to meet that demand due to a dearth of drivers able to deliver these products.
When shipping a PS5 as a seller, there are a number of factors you need to take into account. First and foremost, you need to decide how to have it shipped. For this, there are two options: shipping with a shipping company, or shipping using the United States Postal Service (USPS). All three of these have similar factors that come into play when it comes to determining the cost of shipping.
How much does it cost to have a PS5 shipped to me?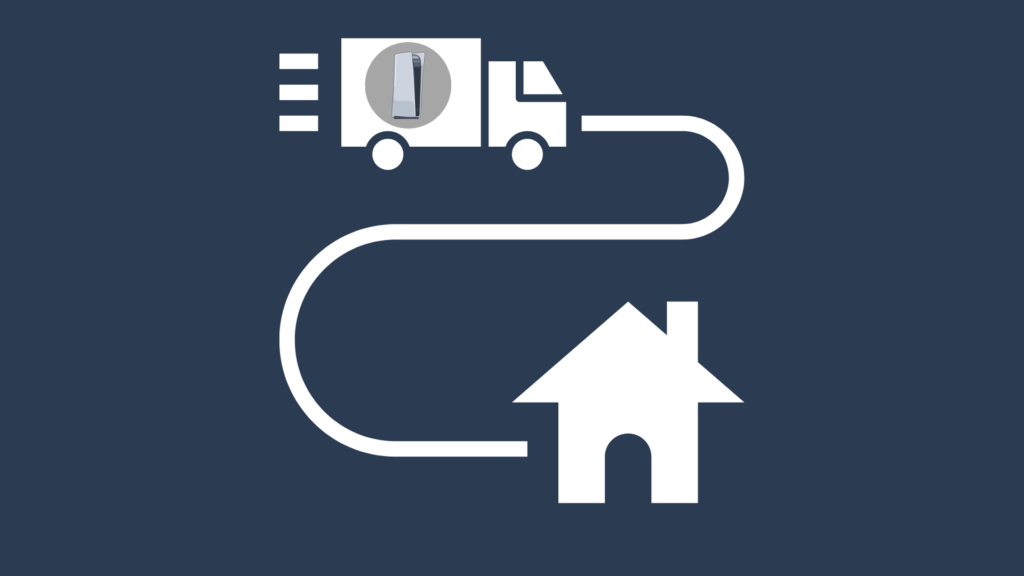 Having a PS5 shipped by a retailer
Whether you are purchasing from an online retailer like Amazon.com, or a retailer with both an online and physical location like Walmart or Best Buy, both are capable of shipping a PS5 to your home. How much it costs in the end will depend on various factors. For example, you can find many different sellers on Amazon.com, some of which are affiliated with Amazon, and others that are not. If you purchase from an Amazon-affiliated seller, you may be able to get free shipping, regardless of whether you have an Amazon Prime membership.
Having the PS5 shipped to a store
A feature that many retailers with physical stores have is the ability to ship it to the store. This usually takes 24 hours, and is completely free. You just need to pick it up.
Having a PS5 shipped by a third-party seller
If you're buying from a third-party seller or on eBay, you may have to pay a shipping fee, depending on whether they require one. The fee may be higher than it actually costs them to ship, so be sure to shop around so you don't get scammed by an inflated shipping cost.