Uncategorized
Why are My Disney Plus Downloads not Working Offline?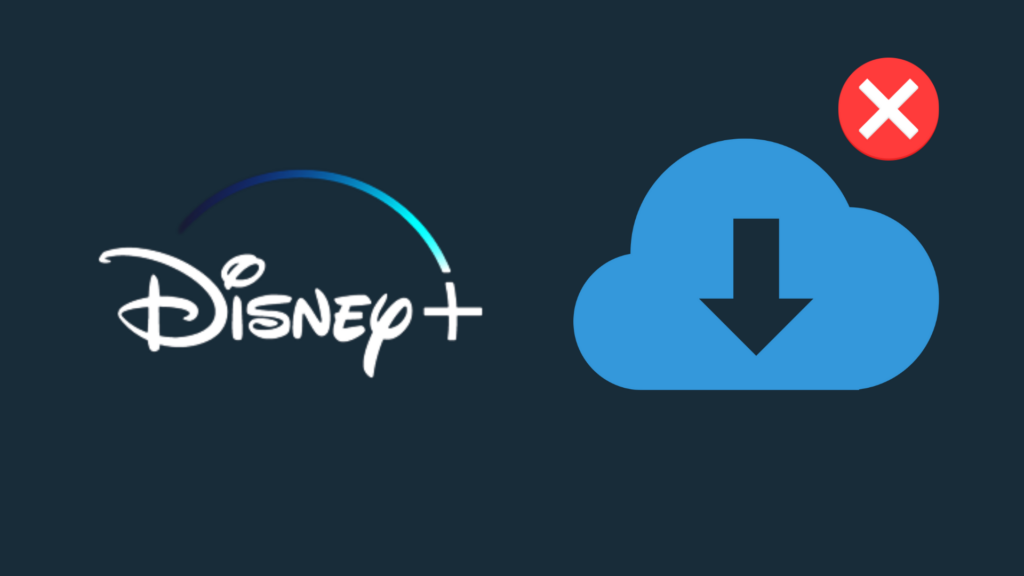 When you subscribe to Disney Plus, whether you are subscribing monthly or yearly, you get a lot of features to take advantage of. In addition to having a rich library of Disney classics, Disney Plus has a lot of things you can do with it, including downloading movies and episodes of television shows to watch online. You can download individual episodes, or download entire seasons if you so choose. This is a great feature, as it helps keep your kids occupied on car rides without using data to do it. But why do Disney Plus downloads not work online sometimes?
There are two common reasons why your downloads do not work online. The first is because you have not updated the Disney Plus app, which is now preventing you from watching the content you downloaded. The other reason is because you have lost your subscription to Disney Plus, which means you lose access to the content, both online and offline.
But what do I do if my Disney Plus downloads still don't work?
Why are My Disney Plus Downloads not Working Offline?
There are multiple reasons why your Disney Plus downloads may not be working, which we will address here.
Your Disney Plus app is out of date
If your Disney Plus app is out of date, this is likely what is preventing you from watching the content you have downloaded. In order to be able to watch downloaded content offline, update your Disney Plus app. On an Android device, you can update Disney Plus by enabling automatic update or going to the Google Play Store and choosing to update. The iPhone works similarly to this, allowing you to enable automatic updating and download updates from the App Store.
Depending on your settings, the update may not be able to update if your phone settings do not allow you to download while you are using data. This is to ensure that you do not waste data due to automatic updates. When on Wi-Fi, the update should download automatically.
Your Disney Plus app needs to be restarted
If you cannot watch downloaded videos on Disney Plus, this might mean that the app needs to be restarted. Simply close the app or restart your phone, and then reopen the app to see if the downloads are available now. If the Disney Plus app does not want to close, you can forcefully close it. On Android, go to the Settings app, and then select the 'Apps' section. Certain Android devices, like Samsung, require you to tap 'Applications Manager' instead. Scroll the list until you find the Disney Plus app, and then select it. Finally, click 'FORCE STOP'. On the iPhone, swipe up until you see the app cards, and swipe until you find the app's card, and then force close it.
Your Disney Plus subscription has ended
Another option, and one that is an easy thing to fix, is if your Disney Plus subscription lapses. Once this happens, the downloads will be removed, and you will need to resubscribe to Disney Plus before you can redownload them. You can either subscribe on a monthly basis or a yearly basis, with the yearly subscription being the much better deal. The monthly subscription cost is $7.99 per month, while the yearly subscription cost is $79.99 per year. This means that if you kept the monthly subscription for a whole year, you would end up spending nearly $20 more than if you only subscribed annually. The only downside of the annual subscription is that you would have to pay all of the costs at the same time, but it's a better idea in the long run if Disney Plus appeals enough to you.
You have not signed onto Disney Plus in 30 days
In addition to these two other reasons, there is a third reason why your downloads may not work. The downloads have a built-in mechanism to ensure that a person cannot subscribe to Disney Plus, download a movie to watch it offline, and keep it after unsubscribing. The way this works is that the download has a timer attached to it. If you have not connected to the Internet in more than 30 days, the downloaded Disney Plus movie or episode will be automatically deleted. So if you want to keep it on your phone, make sure that you don't keep your phone off the Internet for too long.
You uninstalled the Disney Plus app at one point
If you uninstall the Disney Plus app, you will not be able to access the downloads, even if you redownload the app. Once you delete the app, you also delete everything you download from Disney Plus. If you intend to delete it and want to be able to redownload the episodes, you will have to write them down.
You need to clear the cache and cookies of your Disney Plus app
While cache and cookies do not take up much room, the accumulation thereof can add up over time. Plus, the cache or cookies may be corrupted, preventing you from doing various things with the Disney Plus app, including watching downloaded content offline. The method of clearing these depends on the device. On iPhone, navigate to the Settings app, and tap the 'Genera' icon. Tap on 'iPhone storage', find Disney Plus, and select it. Finally, select 'Offload App', and then reinstall the app.
On Android, go to the Settings app, then navigate from Apps, to Disney Plus, and finally to Storage. You can choose to clear data and clear the cache on this screen.
You need to sign out and sign in to the Disney Plus app
This is a relatively easy step to take, so long as you have your password saved or memorized. All you need to do is sign out of the app, and then sign back in. This could help make the downloads work again.
You need to power cycle your device
While you may be sick of being told to do something basic like this, sometimes, turning your device off and on again might be all you need to fix this issue. Allow your device to become fully powered off (however long it takes for it to do that), wait a bit, and then power it back on.
You don't have enough space on your phone or tablet to have downloads
If you do not have enough space to fit your downloads, you will not be able to keep them on your phone or tablet. Check to see how much space is free on the storage medium you are downloading Disney Plus content to. Devices that are able to download Disney Plus have one or more storage methods. A lot of phones and tablets have a spot for a microSD card, which allows you to have more storage than the device may have allowed initially. However, some devices do not have this, meaning you need to manage content downloaded more regularly to ensure that it does not fill up quickly.
Your payment details are out of date or otherwise incorrect
Your subscription may lapse in the event that your payment details are either incorrect or outdated. This most commonly occurs when your payment method expires. If this occurs, simply replace the payment method to be able to resubscribe. You may also not have enough money on the way, such as if you are using a debit card or PayPal.
The content is temporarily or permanently unavailable
This is not a common occurrence on Disney Plus, but if content becomes unavailable – either temporarily or permanently – this will also prevent you from being able to watch it, even if you downloaded it. Your best bet would be to wait until the content is readded to the app.
The download is somehow corrupted
This is not a common outcome, but sometimes, an error can occur during the download. The item will still be downloaded onto your device and take up space on it, but not actually able to be opened. In this case, your best option is to simply delete any downloads that are not working properly and redownloading them.
How can you tell if you have any downloads?
There are two ways you can determine what episodes and movies you have downloaded. The first is to navigate to the content you have downloaded, and check the icon next to the episode, season, or movie. If the icon is a download icon, it is not downloaded. Any content that shows a phone with a checkmark is downloaded.
Can you download Disney Plus content to computers?
While you will usually be watching downloaded Disney Plus content on your phone or tablet, you may wonder whether you can download Disney Plus content to a computer to watch while you are offline. Unfortunately, if you are trying to download Disney Plus content on your computer or laptop, you will not find any way to do so. No matter if you are using Disney Plus on a browser or using the Disney Plus app on your computer's respective app store (such as the Windows Store). Even if you use an emulator of a phone, such as an Android device,
Do I lose my Disney Plus downloads if I unsubscribe from Disney Plus?
The Disney Plus downloads last for as long as you are subscribed to Disney Plus. This means that once your subscription runs out, so too do your downloads. This can be pretty inconvenient; even if you manage to resubscribe, the downloads will still be gone, and you will need to download everything all over again. It is not the worst thing in the world, of course, but it is also not great for your Wi-Fi to have to download several GB of content.
How many devices can I download a movie or episode from Disney Plus?
Disney Plus users are allowed to download content from Disney Plus to a wide variety of devices, but how many devices can you have a movie or episode downloaded to at once? Disney puts a cap of ten devices for this, meaning that you can only allow the content to be viewed offline on only so many devices. For most people, thankfully, ten is going to be more than enough devices to satisfy them. The reason why they do this is to ensure that the user is not simply sharing the episode or movie with their friends and family who are not on their Disney Plus account.
How many users are you allowed to have on one Disney Plus account?
Disney Plus, like a lot of other streaming services, allows accounts to have different users. This has the benefit of ensuring that people can have different recommendations aimed at them, as well as different watchlists. But how many users can a single Disney Plus account have at once?
At most, you can have seven users in one Disney Plus account, meaning that seven people could split the cost of a Disney Plus membership seven ways. Additionally, Disney Plus can be watched on up to four devices at the same time, so you are not likely to run into situations where you can't watch, because four others are already watching. Of course, if there's a big premiere like Loki, you might have to be patient! In this case, the best solution would be to just download the episodes and watch them offline, which would let you not have to worry about whether others are watching at the time.
What do I do if I can't access my downloads?
If you are still subscribed, regularly connect to the Internet, and still find that your downloads are disappearing, the best option would be to get in contact with Disney Plus customer support. They can help troubleshoot the issues, which will help you avoid the situation happening again in the future. Disney Plus support can be reached via Live Chat, a phone call, and a feedback form here.