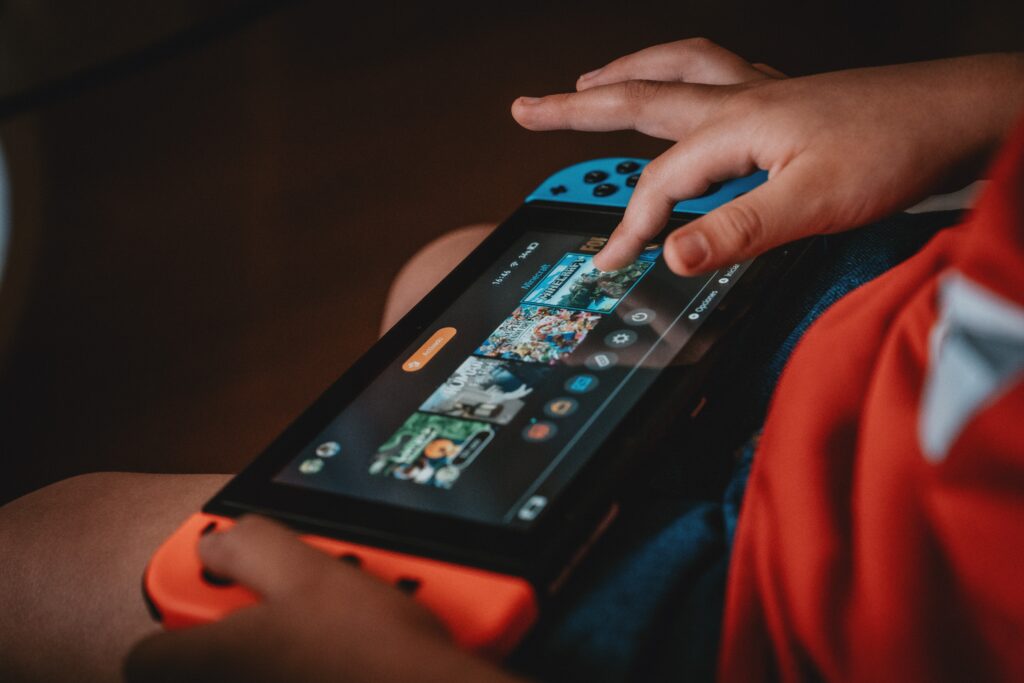 Minecraft is a phenomenally popular game, in part for the way it can connect friends in a vast and open-ended creative project. Whether you've been playing for years or are brand new to the game, you'll likely want to know how you can invite all your friends to play in your Nintendo Switch Minecraft game, no matter what platform they are using. 
Can Nintendo Switch Minecraft Players Play with PC Players? 
The answer is maybe, depending on which version of Minecraft the PC user has. PC users with the Java Edition cannot access crossplay. Those with the Bedrock or Windows 10 version can. It's simple to tell which version they have. 
How to Tell Which Version of Minecraft You Have on PC
Those with the Java version will see it on the main menu or the launcher. Those with the Bedrock version will not have a subtitle or launcher. Java users who purchased the game before October 2018 got the Bedrock system for free. If they still have access to their Mojang account, they can get the upgrade code there. 
Can Nintendo Switch Players Crossplay with Xbox One, PlayStation 4, or Mobile Minecraft Players?
Minecraft has made it easy to connect to your friends across all platforms to build and explore an endless array of blocky worlds with the introduction of the Bedrock Edition. So your friends across all platforms, including Xbox One, PlayStation 4, and mobile editions, can potentially join you in Minecraft games. 
The critical element is the Bedrock Edition. If they own the Java version, like with the PC players, they'll need to update or purchase the correct version to play with you. 
How to Tell Which Edition of Minecraft I Have on Different Platforms
PlayStation 4: 
On the menu screen, look for the edition numbers. If the numbers appear on the bottom left of the screen, you have the Java Edition. If the numbers appear on the bottom right, you have the Bedrock Version. You will also find this information by looking below the main title, where it will read 'Java Edition.' 
Xbox One:
The game's title shows as Minecraft for the Bedrock Edition in the Games and Apps screen. If the title shows as Minecraft Xbox One Edition, it is not the Bedrock Edition. 
Mobile: 
All mobile devices operate on the Bedrock version. Java is not available for either Android or Apple IOS. 
How Can Nintendo Switch Players Locate Cross-Platform Friends to Invite them to Minecraft Games?
To invite your friends from different platforms to join your Minecraft games, you need to have a Microsoft account. Don't worry; it's simple and free to make a Minecraft account. If you have an Xbox account, your Gamertag works just fine. If not, you can go to Microsoft here to create your free account. 
Once everyone has an account, add them as a friend, and you should be able to locate them within Minecraft. 
How Do I Invite Crossplatform Friends Into Minecraft?
Once you have loaded into the Minecraft world of your choice, open the in-game settings menu and move to the tab on the far-right. Select 'Invite to Game'. This will transfer you to a screen that offers the option to 'Find Cross-Platform Friends.' Search by Minecraft ID or Gamertag. Select 'Add Friend.' Now you should be able to invite your friends into a game. 
How Can Nintendo Switch Players Join Minecraft Servers for Cross-Platform Play?
While you can connect with Bedrock to games created by your friends, Minecraft-sponsored servers, or Realms, it can be a little trickier to access other servers. However, there is a workaround to connect to any server with any console. 
Enter your System Settings and find your Internet option. From there, click on Internet Settings. Here you'll choose your current network and select Change Settings. 
Find the DNS Settings and change the entry to Manual. 
For Primary DNS: 104.238.130.180. 
For Secondary DNS: 8.8.8.8 or 1.1.1.1
Update the DNS address and save.
Now you should be able to join the game. Open the game, click Play, and move to the Servers tab. Click any of the existing servers listed. When you try to connect to that server, a new menu will open. 
Select 'Connect to a Server.' Next, you'll be prompted to enter the Address and Port of the server you wish to join. Fill that in, then 'add to server list' to add it to your list. Once you hit Submit, it should allow you to find it in your list and join in the usual fashion. 
Can Nintendo Switch Players Create Minecraft Realms for Cross-Platform Play?
It is simple to create a cross-platform realm for all your friends to enjoy on the Nintendo Switch. Realms differ from Minecraft servers because they do not require an active host to be available. Once created, they remain in place even when the host leaves. So it makes a permanent playscape for you and your friends to enjoy 24/7. 
There are two options for creating paid Realms on Microsoft Bedrock – Realms and Realms Plus. Realms allow you to play with up to two friends online simultaneously, but you can invite as many as you wish, and your friends will always have access to the Realm for free. 
Realms Plus allows you to create a 10-player Realm, which will enable you to play with up to ten people at once, and it also grants access to a catalog that offers over 150 marketplace packs. These packs rotate monthly, so there's always exciting new content to explore within your Realm.
To purchase a Realms subscription, you will need to have an active subscription to your platform's network service. For Nintendo Switch, that's Nintendo Switch Online. 
Why is My Friend Unable to Join My Realm? 
If your friend is accessing Minecraft via Xbox One or PC, they need to verify they can connect Minecraft to the internet. Also, they can check to confirm that their Clubs and Multiplayer settings are both set to Allowed.