Meta Quest 3
VR
How to Screen Record on Meta Quest 3 Headset: Step-by-Step Guide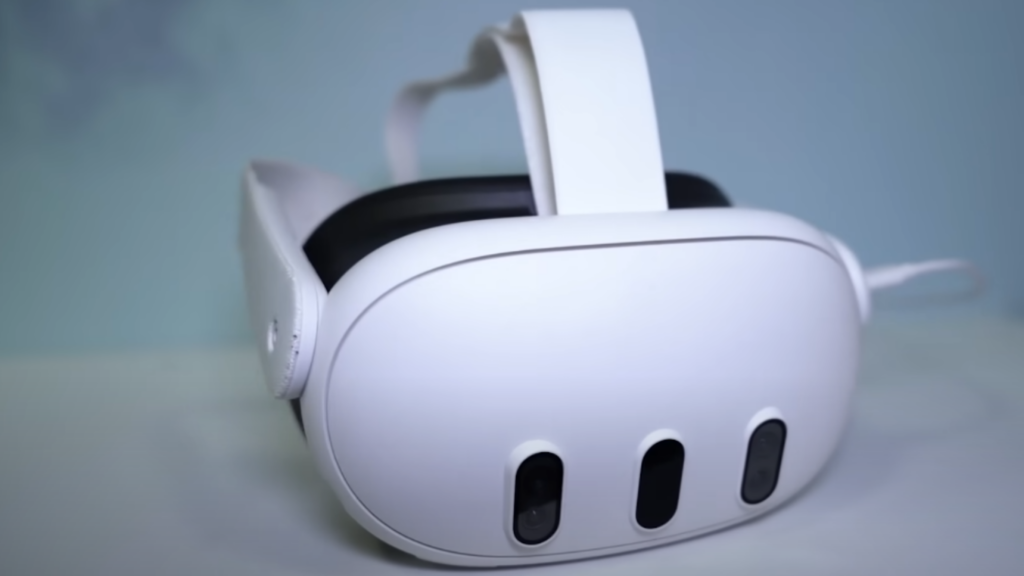 The Meta Quest 3 headset has just been released, and you may be eager to try out its features. One of the useful features it offers is screen recording.
This is handy for those who want to capture their virtual experiences, share gameplay moments, or demonstrate something specific in VR.
In this guide, we'll explain how to use the screen recording function on the Meta Quest 3, so you can easily record and share your VR activities. Let's get into the steps.
How to screen Record on Meta Quest 3 Headset
Click the button on your right touch controller to access the main menu.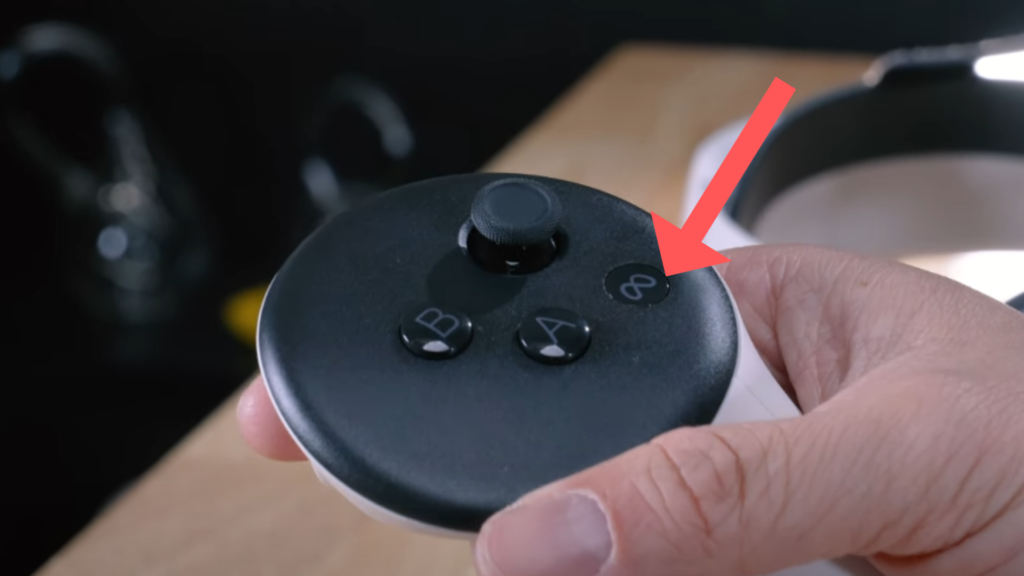 Navigate to the 'Camera' app.
To capture audio from your microphone, activate the 'Include mic audio' option.
Click 'Start recording'. A red indicator will appear in VR, signifying the recording is underway. You can adjust this indicator via 'Settings'.
To finish, click the button on your right Touch controller, select 'Camera', and then choose 'Recording' to stop.
Locating and downloading Your Recordings via the Mobile App
Locate the Recordings: Open the app and tap on the 'Camera' tab. Here, you'll see all recordings from your headset. If a video displays as not synced, click on the three dots (usually located at the corner or next to the video) and choose the 'Sync' option.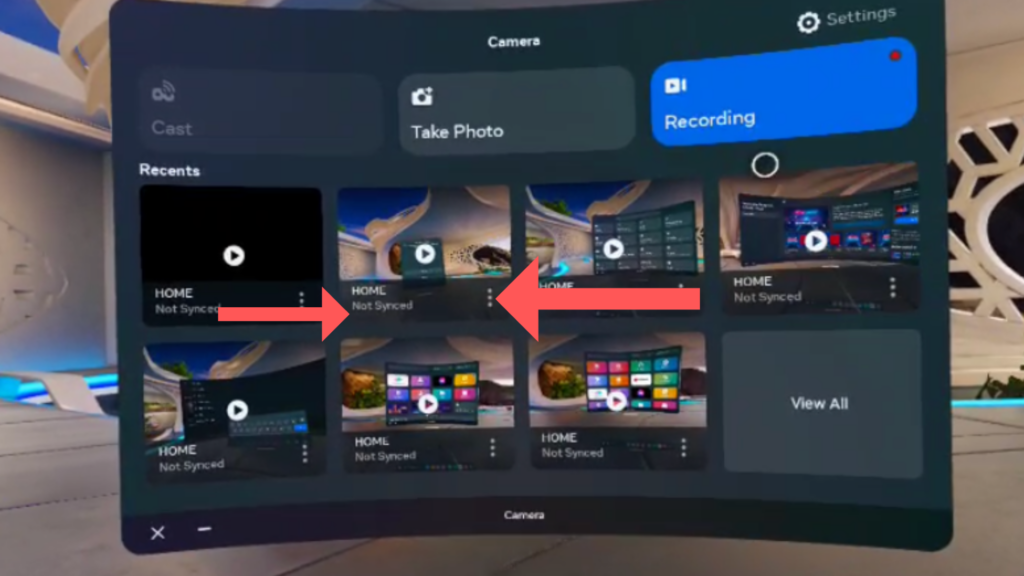 The recording will then be synced to your Meta Quest phone app. Open your Oculus app on your phone and navigate to the Gallery tab.
From here, you'll be able to download or share it.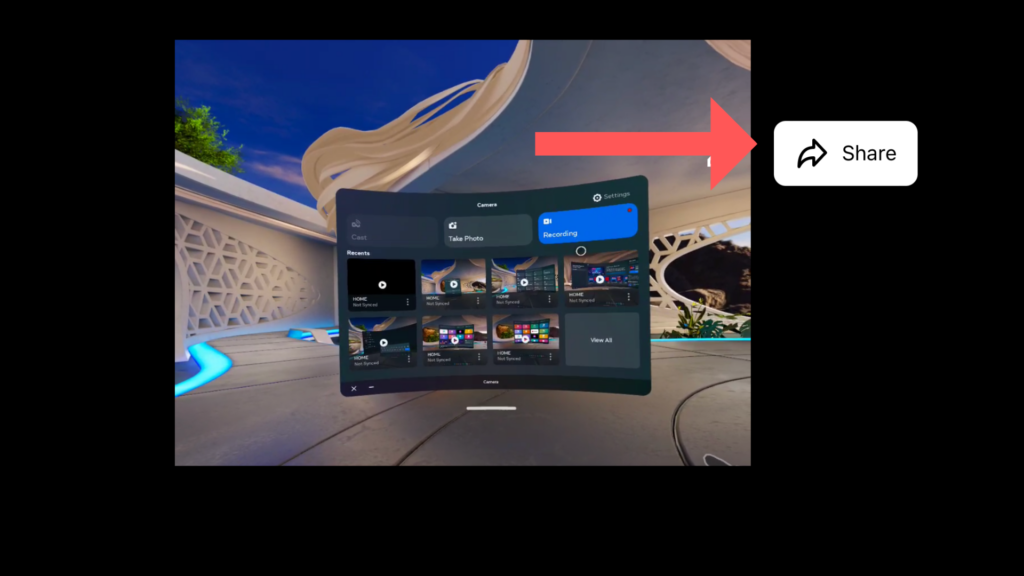 Sharing Directly:
Find the recording you want to share and tap on it.
Tap on the 'Share' icon, typically represented as an outward arrow or three connected dots.
A menu will pop up, providing various sharing options. These might include direct uploads to social media, sending via messaging apps, or generating shareable links.