VR
Meta Quest 3
How to Cast Meta Quest 3 to Samsung TV: A Step-by-Step Guide
The Meta Quest 3 offers a captivating virtual reality experience. Sometimes, you might want to share that experience with others in the room.
Casting your Meta Quest 3 view onto a bigger screen, like a Samsung TV, can help achieve that. In this article, we'll provide a straightforward guide on how to cast your Meta Quest 3 content to a Samsung TV, making it easier for everyone to see what you're seeing. Let's get started.
Casting Meta Quest 3 to a Samsung TV:
The Meta Quest 3 is designed to cast to Chromecast-supported devices. However, Samsung TVs operate on the Tizen system and do not have built-in Chromecast support. Despite this, there are three alternative methods to connect your Oculus Quest 3 to a Samsung TV.:
You can use an external Chromecast device.
If you have an iPhone, cast the Oculus Quest 3 to your phone and then AirPlay it to the TV.
If you're on Android, use the Samsung SmartThings app to mirror your screen to the TV.
1. Using an External Chromecast Device:
1. Plug in Chromecast: Connect your Chromecast device to an HDMI port on your Samsung TV and power it up.
2. Ensure Devices are on the Same Network: Make sure your Oculus Quest 3 and your Chromecast are connected to the same Wi-Fi network.
3. Turn on Your TV: Ensure your Samsung TV is turned on and set to the appropriate HDMI input where the Chromecast is connected.
4. Open Oculus Home on Your Quest 3: Put on your Quest 3 and navigate to the home interface.
5. Select Camera: Look for the "Camera" icon on the home menu.
6. Choose "Cast": This will display all available devices to cast to.
7. Select Your Chromecast Device: It should appear in the list. Tap on it.
8. Start Casting: You'll see a confirmation screen on your Quest 3. Accept it, and your VR view should now appear on your Samsung TV.
Remember, the technology landscape changes rapidly, so always check the latest product features and compatibility when trying to set up any casting or mirroring functionalities.
2. Casting Oculus Quest 3 to Phone and then Using AirPlay:
1. Ensure Devices are on the Same Network: Make sure your Oculus Quest 3, your smartphone, and your Samsung TV are connected to the same Wi-Fi network.
2. Open the Oculus App on Your Phone: Ensure you have the Oculus app installed on your smartphone.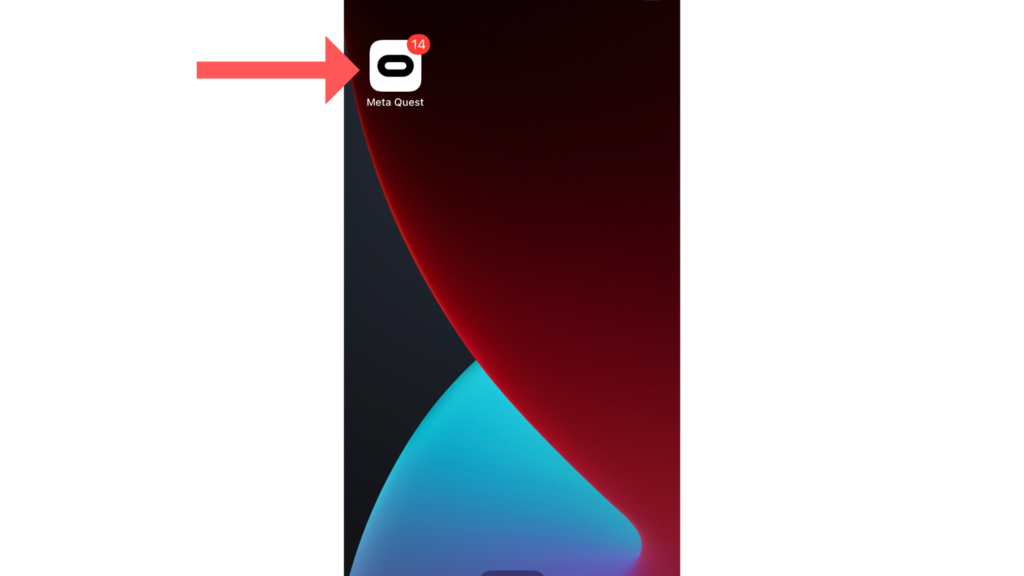 3. Select Your Quest 3: In the Oculus app, tap on the headset icon at the top right to connect to your Quest 3.
4. Start Casting to Phone: In the app, select "Casting" and then select your Quest 3. You'll now see your VR view on your phone.
5. Swipe into Control Center on iPhone: For iPhones with Face ID, swipe down from the upper-right corner of the screen. For iPhones with a Home button, swipe up from the bottom edge of the screen.
6. Tap on Screen Mirroring: This will show a list of available devices.
7. Select Your Samsung TV: Your phone's screen, which is displaying the Quest 3 view, will now be mirrored to your TV.
3. Cast Meta Quest 3 to Samsung TV via SmartThings App:
Power Up and Connect: Turn on your Samsung TV ensuring it's online.
Get SmartThings: If you have a Samsung Galaxy, you likely have the SmartThings app pre-installed. Otherwise, download the Samsung SmartThings app from the Google Play Store or the App Store for iPhone/iPad users.
Pair SmartThings with TV:

Open SmartThings.
Tap the "+" sign, then "Add Device."
Select "Scan for nearby devices" and find your Samsung TV.
Follow any on-screen prompts, which might include entering a PIN shown on your TV.

Install the Meta Quest App: If you don't have the Meta Quest app (formerly Oculus app), download it from your phone's app store.
Initiate Screen Mirroring:

Open SmartThings.
Select your Samsung TV from the device list.
Tap the three vertical dots (⋮) and choose "Mirror Screen (Smart View)." Tap "Start now" to begin mirroring your phone's screen to your TV.

Prepare the Meta Quest App: On your mirrored phone screen, open the Meta Quest app.
Power On Oculus: Wear your Oculus Quest 2 headset and power it on.
Start the Casting from Oculus:

On your Oculus, open the "Camera" app.
Choose "Cast" to see casting options.
Select "Meta Quest mobile app" and follow any on-screen instructions.

Finalize Casting: On your phone's mirrored screen, tap "Start Casting" within the Meta Quest app. Your Oculus Quest 2 will now cast its display to your phone, which in turn is mirrored to your Samsung TV.
End Casting: When done, access the "Camera" app on your Oculus Quest and select "Stop Casting."