Meta Quest 3
VR
How To Connect Meta Quest 3 To Wi-Fi: A Step-By-Step Guide
The Meta Quest 3 is here, and if you've recently purchased one, you're likely eager to start exploring its features. An essential first step is connecting the headset to Wi-Fi.
This allows you to download apps, games, and updates, ensuring you get the most out of your new device.
If you're unsure about how to get your Meta Quest 3 connected to the internet, don't worry. This article will guide you through the process, making it straightforward and simple.
How To Connect Meta Quest 3 To Wi-Fi
1. Using your right Touch Plus controller, bring up the main menu by pressing the Home button.
2. On the menu, select the Settings option.
3. From the available options, find and choose 'Wi-Fi'.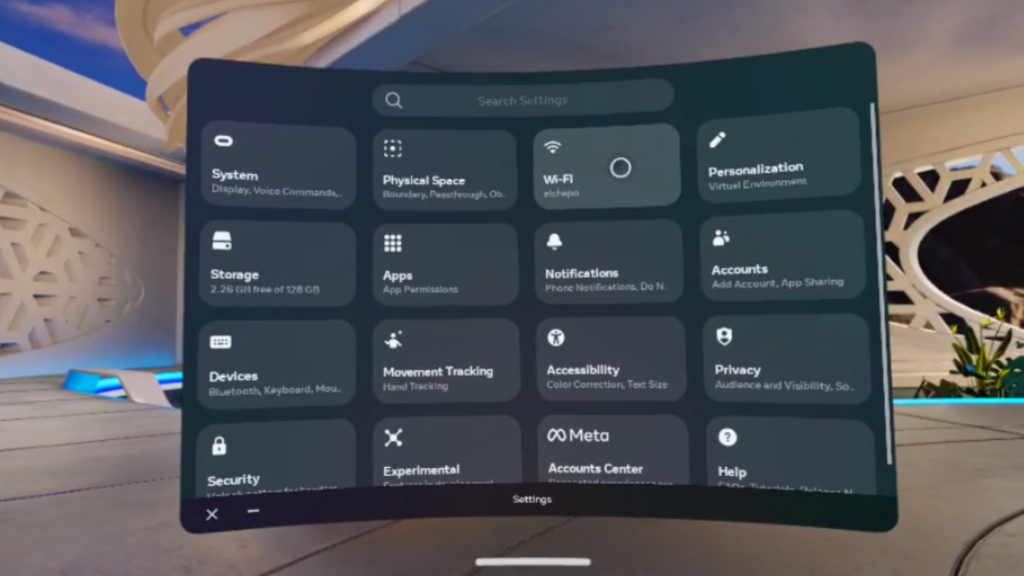 4. Activate the Wi-Fi by using the provided toggle. Once active, a list of available networks will be displayed. Choose the appropriate network you wish to connect to.
5. Input the necessary password for your chosen network.
6. Click on 'Connect' to establish the Wi-Fi connection.
And you should now be connected!
Troubleshooting Common Connection Issues
Connection troubles can sometimes arise when attempting to connect your Meta Quest 3 to Wi-Fi. Here, we'll explore the most common issues and how to solve them.
1. Connection Drops Frequently
Distance: Ensure your Quest 3 is within a good range of the Wi-Fi router. Walls, floors, and large objects can hinder signal strength.
Interference: Other electronic devices or neighboring Wi-Fi networks can cause interference. Consider changing your router's channel or switching between 2.4GHz and 5GHz bands.
Router Overload: If too many devices are connected to the same router, it might cause connectivity issues. Restarting your router can sometimes help.
2. Can't Find Your Network
Visibility: Ensure your network is not set to "hidden". If it's hidden, you'll need to manually enter your network's name (SSID).
3. Incorrect Password Errors
Typing Errors: Double-check that you've entered the correct password. Remember, Wi-Fi passwords are case-sensitive.
Changed Password: If your network password was recently changed, forget the network on your Quest 3 and reconnect with the new password.
4. Issues with Dual-Band Networks (2.4GHz vs 5GHz)
Switch Bands: If one band is not working, try connecting to the other. For instance, if 5GHz is not connecting, try 2.4GHz instead.
Bandwidth Overload: If many devices are on one band, it may become overloaded. Distributing devices between bands can alleviate this.
Range: Remember, 5GHz provides faster speeds but has a shorter range compared to 2.4GHz.
5. Tips for Connecting in Public Spaces
Accept Terms: Some public networks require accepting terms and conditions. If connected but no internet is accessible, open the browser in your Quest 3 and check for any prompt pages.
Firewall Restrictions: Some public networks have strict firewalls. This might prevent your Quest 3 from accessing certain online features.