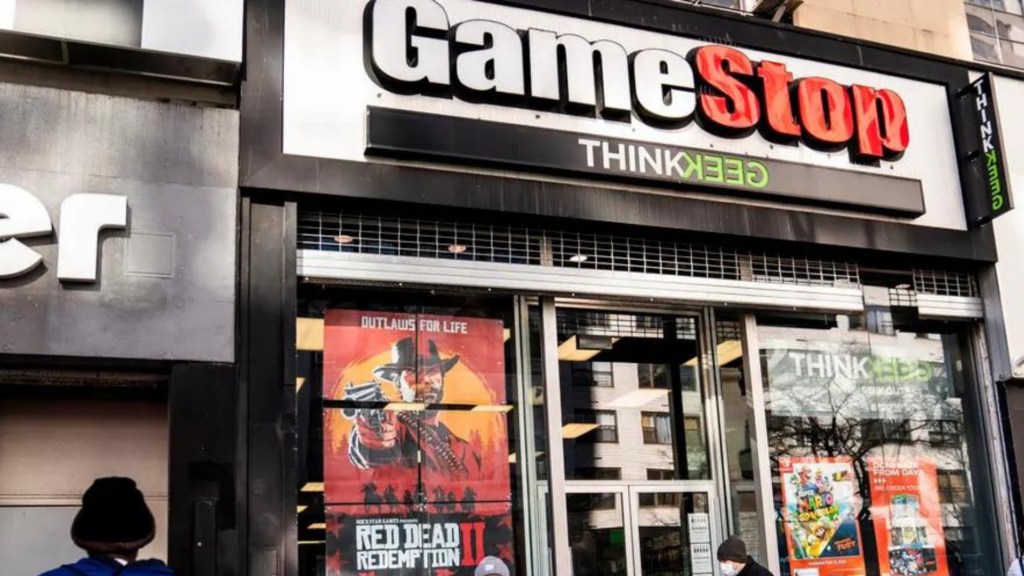 The Nintendo Switch is an incredibly popular gaming console, but like any electronic device, it can sometimes experience issues that require repair.
With GameStop being a significant player in the gaming industry, many wonder if they can turn to this retailer for their repair needs.
In this article, we'll explore whether GameStop offers repair services for the Nintendo Switch, and discuss alternative repair options you may want to consider.
Does GameStop Repair the Nintendo Switch?
GameStop, a major retailer in the gaming industry, does not offer repair services for the Nintendo Switch console in North America or other locations worldwide, except for Ireland. GameStop primarily focuses on the sales of new and pre-owned gaming products, such as video games, consoles, and accessories.
Although GameStop doesn't repair the Nintendo Switch in most locations, they do offer pre-owned consoles that have been thoroughly tested and refurbished. If your current console is beyond repair or you're seeking a replacement, this could be a viable option.
Alternative Options for Nintendo Switch Repair:
Nintendo's Official Repair Service
The most reliable option for repairing your Nintendo Switch is to use Nintendo's official repair service. By sending your console directly to the manufacturer, you can trust that the repair will be completed by experienced technicians using genuine parts. This option is especially ideal if your console is still under warranty.
How to Use Nintendo's Online Repair Service:
Step 1: Visit the Nintendo Support Website
Go to the Nintendo Support website. From there, you can access information about your console, including troubleshooting guides and repair options.
Step 2: Create or Log in to a Nintendo Account
To request a repair, you'll need to have a Nintendo Account. If you don't have one yet, you can create one for free on the website. If you already have an account, log in using your credentials.
Step 3: Start the Repair Process
Once you're logged in, click on the "Set up a repair for a Nintendo product" option. You'll be prompted to provide details about your console, such as the model, serial number, and a description of the issue you're experiencing.
Step 4: Check Warranty Status
Before proceeding with the repair request, the website will check your console's warranty status. If your console is still under warranty and the issue is covered, you may be eligible for free repairs or replacements. If your warranty has expired or the issue isn't covered, you'll be informed of the estimated repair cost.
Step 5: Provide Shipping Details
Once you've reviewed the warranty information and repair cost estimate, you'll need to provide your shipping details. Nintendo will send you a prepaid shipping label to print out and attach to your package.
Step 6: Prepare Your Console for Shipping
Pack your Nintendo Switch securely in a box, making sure to include any necessary accessories related to the issue. Attach the prepaid shipping label to the package and follow the instructions provided by Nintendo regarding shipping the package.
Step 7: Track Your Repair Status
After sending your console to Nintendo, you can track the repair status online using your Nintendo Account. You'll receive updates about the progress of your repair and an estimated completion date.
Step 8: Receive Your Repaired Console
Once the repair is complete, Nintendo will ship your console back to you. The turnaround time for repairs can vary depending on the issue and the volume of repairs Nintendo is handling, but it generally takes a few days to a couple of weeks.
Using Nintendo's Online Repair Service is a hassle-free way to get your Nintendo Switch repaired by experts using genuine parts. It ensures that your console will be in good hands and helps maintain its longevity and performance.
Third-Party Repair Services
If you prefer not to use Nintendo's official repair service, there are many third-party repair shops that can handle your Nintendo Switch repairs. These shops often offer faster turnaround times and competitive pricing compared to the manufacturer. Additionally, they may provide more flexible options, such as the ability to choose between OEM and aftermarket parts.
One of the best ways to evaluate the reputation of a repair shop is by reading online reviews. Websites like Google, Yelp, and Facebook often feature customer reviews and ratings that can provide insights into the quality of service and customer satisfaction. Look for repair shops with consistently high ratings and positive feedback from customers.
When reading reviews, pay attention to the following factors:
The nature of the issues customers had with their consoles
The responsiveness and professionalism of the repair shop
The turnaround time for repairs
Any recurring complaints or issues that might indicate potential problems
Once you have identified potential repair shops, it's essential to compare their prices and services. Contact the repair shops to obtain quotes for the repairs you need and inquire about their warranty policies for the work performed.
Keep in mind that the lowest price may not always be the best choice. A repair shop that charges slightly more but uses high-quality parts and offers a warranty on their work might be a better option in the long run. Also, consider the convenience factors, such as the location of the repair shop and whether they offer mail-in repair services.
Understanding Nintendo Switch Warranties
What's Covered Under Warranty
The Nintendo Switch comes with a limited warranty that covers defects in material and workmanship. This includes issues such as manufacturing defects, faulty components, and malfunctioning hardware. However, the warranty does not cover damage caused by accidents, misuse, or unauthorized modifications. Additionally, the warranty does not cover normal wear and tear, cosmetic damage, or issues resulting from improper use.
It's important to note that using third-party repair services or attempting DIY repairs may void your warranty. To ensure your warranty remains valid, it's recommended to use Nintendo's official repair service for any necessary repairs.
Length of Warranty Coverage
The Nintendo Switch warranty typically lasts for 12 months from the date of purchase. However, the warranty period for accessories may differ. For example, the Joy-Con controllers come with a three-month warranty. Make sure to review the warranty documentation that comes with your console and accessories to understand the specific coverage periods.
How to Check Your Warranty Status
To check the warranty status of your Nintendo Switch, follow these steps:
Visit the Nintendo Repair website.
Enter your console's serial number, which can be found on the back of the device or in the settings menu.
Fill in the required information, such as your location and date of purchase.
Click "Submit" to view your warranty status.
Repair Costs and Considerations
The cost of repairing your Nintendo Switch will depend on several factors, including the severity of the issue, the availability of replacement parts, and the repair method you choose. Nintendo's official repair service may be more expensive than third-party options, but it guarantees the use of genuine parts and expert technicians.
If your Nintendo Switch is still under warranty, it's essential to consider the terms and conditions before deciding on a repair method. Unauthorized repairs or the use of non-genuine parts may void your warranty, leaving you without coverage for future issues.
Screen Repairs
A cracked or unresponsive screen is a common issue for Nintendo Switch users. Screen replacements typically cost between $100 and $200, depending on the repair shop and whether you're using Nintendo's official service or a third-party provider.
Joy-Con Drift
Joy-Con drift is a widespread issue where the joystick registers movement even when it's not being touched. This can be frustrating for gamers and may require a replacement joystick or an entire Joy-Con controller. The cost for this repair varies but can range from $20 to $50.
Battery Replacement
Over time, the Nintendo Switch's battery may lose its ability to hold a charge, necessitating a replacement. Battery replacements usually cost between $50 and $100, depending on whether you use Nintendo's official service or an independent repair shop.
Final Thoughts
While GameStop does not offer repair services for the Nintendo Switch, there are several alternative options available, including Nintendo's official repair service, third-party repair shops, and DIY repair. It's important to weigh the pros and cons of each option and consider factors such as cost, warranty coverage, and the complexity of the repair. By doing thorough research and choosing the right repair method for your needs, you can get your Nintendo Switch back up and running in no time.