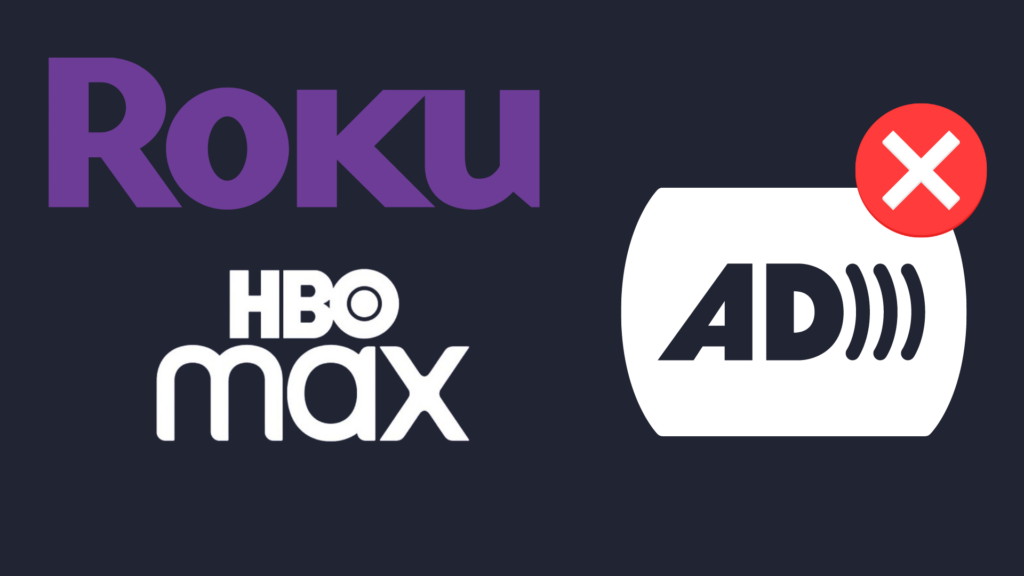 Accessibility options can make all the difference for a lot of people, depending on what the accessibility option is. One common feature found in both TVs and streaming services, however, is audio description. As opposed to closed captioning, designed for people who are hard of hearing or deaf, audio description is intended for people with sight issues, up to and including blindness. One streaming service that has this feature is HBO Max on Roku and other devices, but if it winds up enabled and you don't need it, how do you turn it off?
If audio descriptions are enabled on your Roku, the best way to turn it off is to simply push the options button four times on the Roku remote to turn off the Roku Audio Guide. In the HBO Max app, however, you can do it by pausing the video, selecting the speech bubble option on screen, and then changing the setting under Audio.
But what are some other ways that you can disable audio description on HBO Max?
How to Turn Off Audio Description HBO Max Roku
As mentioned above, there are multiple types of audio description on the Roku, ranging from the Roku Audio Guide to the audio description feature that HBO Max has. The former can be solved simply by quickly pushing the options button – represented by a star icon – which should cause the Roku Audio Guide to be disabled. Many of these solutions can also be done using the Roku Remote app, which is designed to be used on a phone or tablet and serve as a replacement or alternative for the physical Roku remote.
Change the language
This is a bit of a roundabout solution to disabling the audio description feature, but it can help if you are having trouble doing it. This method involves switching the language of the audio from English to another language, assuming said language is available. You can do this by pausing the video and navigating to the speech bubble option on the screen, which houses the Audio options. Here, change the audio to a different language and then wait a bit. After some time, switch it back to English.
Turn off the TV
Try either powering off the Roku TV or unplugging it from a power source. This can sometimes help cause the audio descriptions to go away.
Skip the intro
When you are experiencing audio description issues, a good solution may involve skipping the intro that comes before the content. You will see a skip button when this is possible – select that to get past this content. This will bring up the option to turn audio descriptions off on HBO Max.
Cast from your phone to your TV
This is yet another roundabout method, especially considering how you need an extra device to get it to work, but it can possibly help you turn them off. To do this, you can have HBO Max on your phone, and connect to your television through multiple means. Such means include HDMI, USB, and wireless connectivity. You could do this through things like the Chromecast using the HBO Max app. Switch the input of your television to the one the Chromecast (or comparable device) is connected to, and then choose which program you would like to watch. Select which device you would like to cast the content to, and this should get rid of the audio descriptions.
Update HBO Max
If the audio descriptions do not seem to be going away despite all your best efforts, it could be an issue with the HBO Max app. In order to update HBO Max, push the Options button on your remote, and in the pop-up, select Check for updates. This will show you every app that is in need of an update, and give you the option to download and install these updates, HBO Max included.
Update the Roku TV
If you want to try downloading and installing an update for the Roku TV,
The Roku TV does not allow for the disabling of automatic updating, meaning that if an update was distributed for HBO Max or the Roku TV itself, it has likely already been downloaded. Still, it is possible that an update was dropped very recently, that the Roku TV has not yet downloaded, or if the Roku TV simply lacked access to the Internet until then.
Sign out and sign in of HBO Max
If you still can't get HBO Max to clear the audio description, try signing out and signing back in. If you forgot your password, however, you can select the option to reset your password on the sign-in page.
Uninstall and reinstall HBO Max
The HBO Max app may have had a download that became corrupted, and thus, it is not working adequately. Thus, the best option in this case is to try uninstalling and reinstalling the app. Push the Options button on your Roku Remote while highlighting the app, and select Remove Channel. Next, go to the channels menu and redownload it.
Contact HBO
If these solutions are not working, contacting HBO may be the best bet. They will be able to prescribe a more specific solution.
Consider a factory reset of the Roku TV
If all the above solutions, including contacting HBO, are still not enough to make audio descriptions go away, you may need to perform a factory reset on your Roku TV. To do this, select Settings > System > Advanced system settings > Factory reset. Finally, select Factory reset everything.
Can I get HBO Max on other devices?
Despite Roku devices being among the most famous streaming devices that people watch HBO Max on, there are still plenty of other ways to watch HBO Max. Firstly, you can simply watch HBO Max on your phone or computer. Your phone likely has an HBO Max app, but just like with your computer; you can also watch HBO Max through the available browser. In addition to these common devices, you can also get the HBO Max app on things like the Fire Stick.