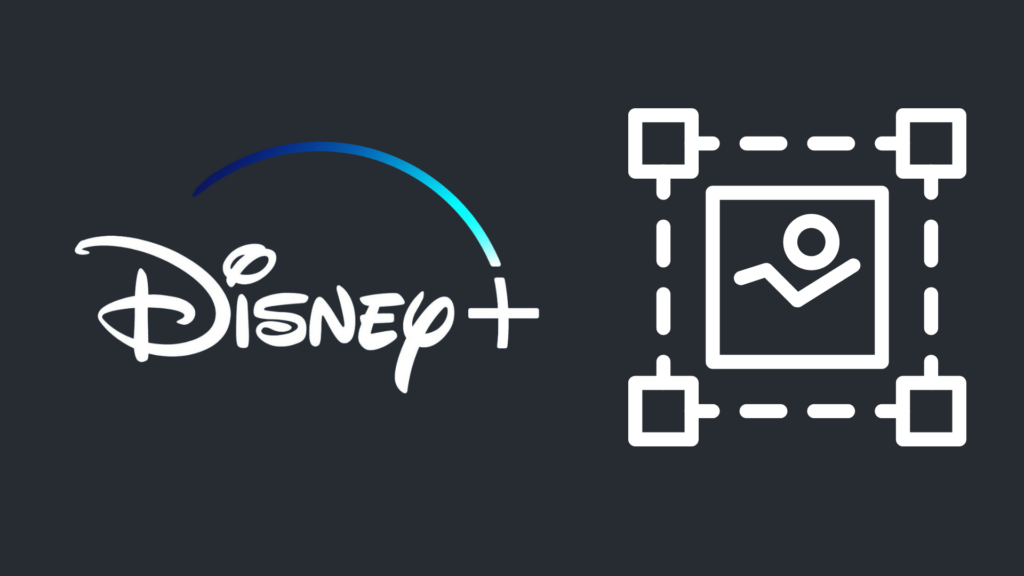 There are many great shows and movies available to watch on Disney Plus, ranging from Star Wars to Marvel to the Disney classics we all know and love. Sometimes, you're watching a movie, and you want to share a cool part of what you're watching with a friend. But how can you do that besides telling them to watch? Well, one way you could do it is screenshot it. But how do you screenshot on Disney Plus?
If you are trying to screenshot Disney Plus on your computer, the easiest way to screenshot is to simply push the PrtSc (Print Screen) key on your keyboard. You can then paste them into an image file, and possibly edit them as well in a program.
But are there any other ways to screenshot Disney Plus on PC? And how do you screenshot on other platforms, like a phone or tablet?
How to Screenshot on Disney Plus
As discussed, for PC users, screenshotting on Disney Plus is a fairly simple process. However, this only works when watching on a browser rather than the Disney Plus app. 
All you would need to do is use the PrtSc (Print Screen) key on your keyboard.
This key is typically located near the top of your keyboard, though it may be located elsewhere. For instance, a laptop that lacks a numpad may put it on the lower part of the keyboard to save space.
Once you've pushed that key, a screenshot of your keyboard will be saved to your clipboard. To paste the image you'll need to press "Ctrl+V". If you open an image editing program, pasting it in that program will post the entirety of your screen in it. You can either save it as-is or, if you want to make the image just the Disney Plus video, you can use the crop tool. The location of the crop tool depends on the program you are using. For example, if you are using Paint, it is under the Home tab, and is located above the Resize option. Select that, drag your mouse to select the part of the screen you want to save, and then select Resize. Finally, save the image.
If you're using a mac, then all you would need to do is press and hold Shift+Command+4. This will allow you to screenshot a specific portion of your screen. If you would like to screenshot the entire screen, you'll just need to press and hold Shift+Command+5.
However, if you are trying to take a screenshot of Disney Plus on your phone, you will be rather limited, unless you root or jailbreak your phone. You can screenshot the app normally, but if a video is playing in it, no dice. However, there are alternative methods.
One method is Google Assistant, which allows you to screenshot on Android by enabling Use screen context. Open Google Assistant, select your profile, and then select General. Select Use screen context, and then go back to Disney Plus. Either tap and hold the Home button or swipe up from either the lower-left or lower-right corner to open Google Assistant. Tap on What's on my screen? and then select Share screenshot.
Can you record a clip on Disney Plus?
This is a feature that a lot of people like, and for good reason. After all, when you're watching a show, there's nothing better than being able to share a certain clip with someone. However, is it possible to do that on Disney Plus? Well, at the time of this writing, Disney Plus still does not have a feature that allows you to clip the audio/video from a movie or series. However, there are still ways you can record clips of Disney Plus content.
A simple method, though certainly a clumsier one, would be to simply record your device using an external device. For example, you may have seen clips on Twitter or Facebook of people using their phones to record their computer or TV. All you need to do is activate your phone's recording function and face the rear-facing camera towards the screen. Another way to record clips is to use a screen recording function on your computer.
Much like with screenshotting on a phone, however, recording Disney Plus content is not possible. The only way you could potentially record the app is if nothing is playing. However, if you try to record it, your phone will disallow you from recording it, usually informing you as such, like with the screenshot function.
Can you stream Disney Plus with your friends online?
Sharing content after the fact is one thing, but whether you can stream your Disney Plus footage online is a whole different story. Thankfully, there are multiple options at your disposal to watch shows with your friends on Disney Plus. For one, multiple programs allow you to stream on your screen, as well as on websites. For example, you could use the chat client, Discord, to share your screen.
To share your screen in Discord, all you need to do is get into a voice call while on your PC. You can do these voice calls either in private, or on a shared server. Once you're connected, select the Share Screen option, and then select the window you want to share. This will share not only the video, but the audio as well. Do note, however, that doing it this way may cause audio from other programs to be picked up, and if you navigate away from Disney Plus to a new tab, people will be able to see the new tab.
When it comes to other methods of streaming, however, do take caution. You could get in trouble if you streamed content publicly, such as over Twitch.tv or YouTube streaming. Thus, be sure to only stream in private, and with your friends, in order to run afoul of getting in trouble. This goes for other streaming services, including Netflix, Hulu, and Prime Video, due to these services requiring you to subscribe to them in order to see their content.
However, if you have multiple people with Disney Plus accounts, you can watch together with them on other devices using the GroupWatch feature. This can be done either with other accounts or other user profiles on Disney Plus (though only for a maximum of four people). On the content pages, you will see an icon of three people. Click that or click the Plus icon to invite people. Copy and share the invite link, and then push Start Stream once you are ready.