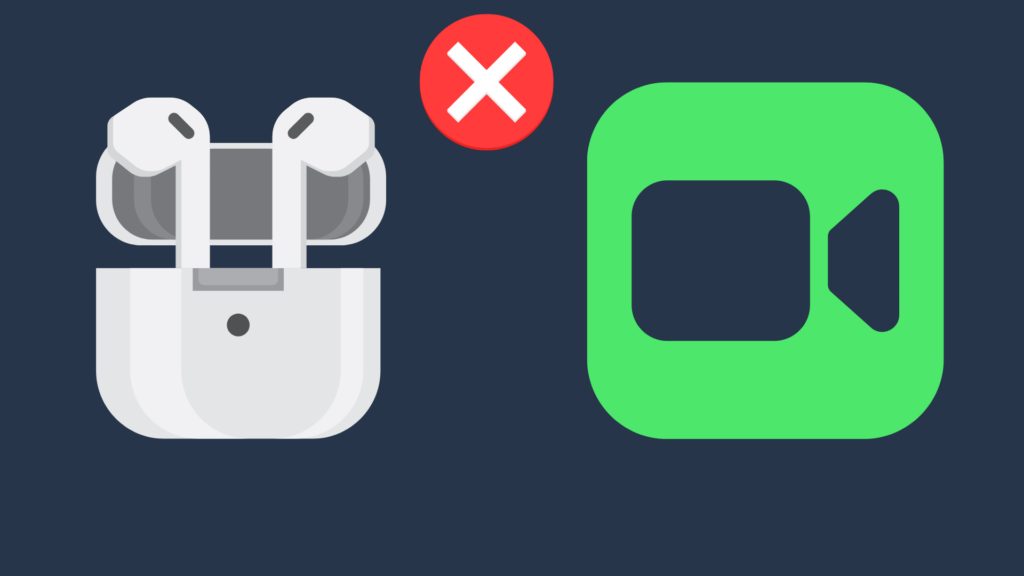 AirPods are a convenient way to be able to listen to whatever you want, without having to deal with eavesdroppers or pesky cords. However, as good quality as the audio may be, and how convenient AirPods may be to use, they are not without their problems. At times, for example, people have had trouble using their AirPods while using FaceTime. But why does this happen, and how can it be fixed?
Try restarting your AirPods by placing them in the charging case and taking them out again. You may also need to restart FaceTime if this still doesn't fix the issue. Additionally, you may want to check whether other wireless earbuds have this problem, or if the AirPods aren't working at all.
But what might be causing the AirPods to not work with FaceTime properly? And why can you sometimes hear through them, but people cannot hear you when they're enabled?
Why are My AirPods not Working on FaceTime?
Your AirPods need to be reset
To reset your AirPods, all you need to do is place them in the charging case briefly, and then take them out again. For many, this should be enough to allow your AirPods to connect to FaceTime and work properly. If you are having trouble getting your AirPods to be detected by the charging case, the case may be dead, or the case has dust or dirt blocking the AirPods from making contact.
The FaceTime app needs to be restarted
Sometimes, your app may be giving you guff, and needs to be restarted. This is a simple process, thankfully, and will only take a matter of seconds to complete.
To do this on an iPhone or iPad, swipe up from the bottom of the screen, but pause in the middle of the screen. Swipe to the right or left until you find FaceTime, and then swipe up on the preview to close it. The process on Android is similar to this. To do it on Android, swipe up, and then hold before letting go. Then, swipe up on the app preview to close it. This may vary on some Android devices. For example, on the Google Pixel 4a, pressing the Square icon in the bottom-right corner will bring up a list of your apps side by side, which allows you to get there without swiping.
The FaceTime app needs to be updated
If you are using FaceTime on a mobile device, the app may be in need of an update. If an app is not updated, there may be compatibility issues, including your AirPods. There are two ways you can usually get an app updated. The first is to set your device to download app updates automatically, and the second is to do it manually.
On an iOS device like an iPhone or iPad, open the Settings app, and then select the App Store section. Select the indicator next to App Updates to turn it on if it is off. To download app updates manually, you would first need to go to the App Store, and tap your profile icon. Scroll until you find Pending Updates. Once you find the correct app (in this case FaceTime), select that to update it. You can also manually update it by going to its page on the App Store and selecting the Update option.
On an Android phone, open the Google Play Store app, and then tap the three horizontal lines. Next, select Settings, and then tap Auto-update Apps. A pop-up will appear, where you will select your preferred option. Over Wi-Fi only is usually your best bet, as Over any network runs the risk of wasting your data. To download manually, go to the Google Play Store, and then tap your Google profile icon in the top-right corner. Next, tap Manage apps & device, and then find FaceTime in this list to select the Update function. Alternatively, you can also select Update All from the app list, or search for the app in the play store.
Another device is taking priority over your AirPods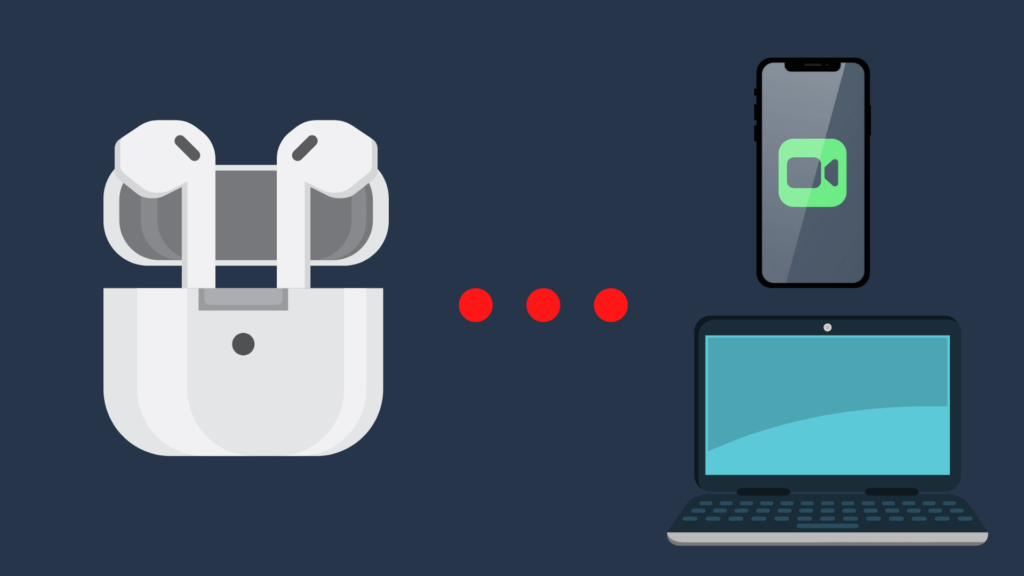 Bluetooth can be a somewhat finicky thing to deal with for a variety of reasons. However, one common issue that may come into play is if you have multiple similar devices connected to your device via Bluetooth. For instance, if someone else in your household has their AirPods connected to your device and the AirPods are currently active, this may cause FaceTime to send the audio to their AirPods instead of yours. Normally, this would happen no matter if it was FaceTime or not, but in this case it could just be a coincidence that you tried to use FaceTime while this interference was going on.
To fix this problem, you should have those AirPods disconnected from your device, which can be done through the Bluetooth menu of your device. Look for the other pair of AirPods (and any other devices that may be interfering), and remove it from the list of devices with Bluetooth access. Now that your AirPods are the only wireless audio device linked to your device, test to see if FaceTime works with your AirPods.
You need to change the audio settings in FaceTime
In addition to possible interference with another Bluetooth device being connected to Bluetooth and interfering, it may also be that a Bluetooth audio device is being given priority by FaceTime itself. A more straightforward (but potentially problematic) method of fixing this is to simply disconnect Bluetooth devices from your device using the above method, but the settings can be adjusted in FaceTime as well.
Another issue is that, while using your AirPods' microphone – or trying to – on your phone, FaceTime picks up your phone microphone instead. To change to your AirPods, start a call with someone, and look for a panel that has mute, audio, and speaker options on it. Click audio, and select the AirPods option from the panel. If you don't see this on Android, you may have to go to your Settings section to find the option.
Why can't people hear me on FaceTime when I'm using my AirPods?
One issue commonly brought up with AirPods on FaceTime is that, when used, they may prevent people from being able to hear you. For them, the only solution they have been able to find is to simply not use them. The reason why your AirPods are likely not working with FaceTime is because the built-in microphones are not working properly. Make sure that they are connected to Bluetooth, and set the microphone to left or right side. You may also need to reset your AirPods if they are still not working.
Why aren't my AirPods working at all?
If your AirPods are struggling to work with any program, FaceTime or otherwise, there are a variety of things you can do to try to fix it. One method is to restart the device, while another method may be to double check whether your AirPods are actually connected. You can easily figure out whether it is a FaceTime or AirPods problem as well, just by testing your AirPods on other programs or devices. If they are working outside of FaceTime, this helps you narrow down the potential issues. You may also want to test out other types of audio devices, both wired and wireless, to see if they also have problems with FaceTime.
If the AirPods are still not working after doing this, however, you may need to get in contact with Apple support, as there may be something wrong with your AirPods. You may be able to get your AirPods repaired under a warranty for free. If you do not have a warranty, however, you may have to pay a fee to have Apple repair or replace your AirPods, even if the problem with them is due to a defect.