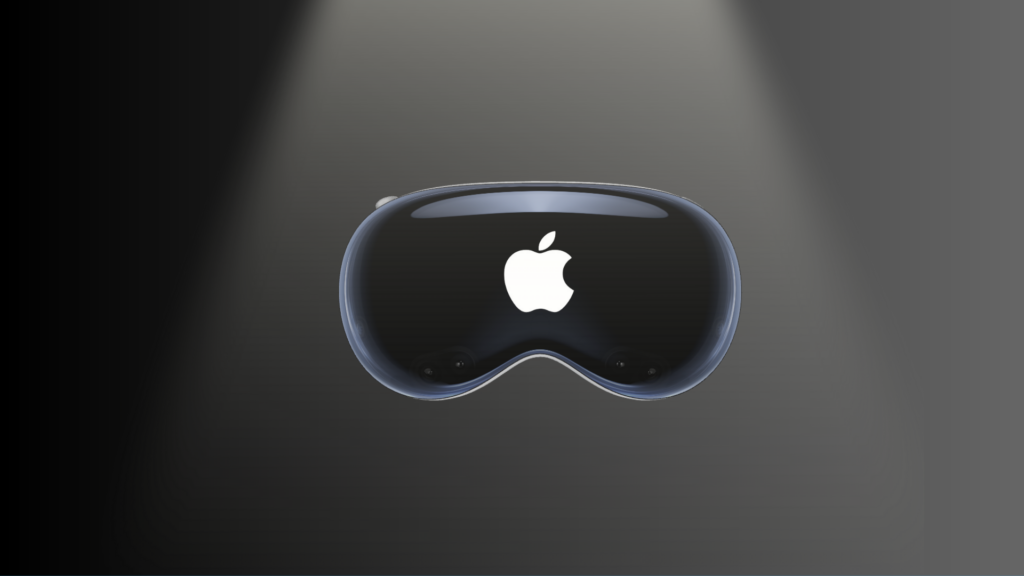 In the fast-evolving world of technology, a new frontier has emerged, one that blurs the lines between the virtual and real world: Mixed Reality. The most recent buzz in this field has been generated by Apple's foray into the realm of Virtual Reality (VR) with its groundbreaking product, the Apple Vision Pro. Taking their trademark design philosophy and innovative prowess to the next level, Apple presents a device that transcends conventional gadgetry to create an immersive new platform. This platform not only offers entertainment but also the potential to redefine how we learn, work, socialize, and interact with digital content.
Diving Deep into the Architecture of the Apple Vision Pro
The Apple Vision Pro marks Apple's first venture into mixed reality, merging Augmented Reality (AR) and VR into a comprehensive, all-encompassing unit. Powered by a unique dual M2 and R1 chip setup, the Vision Pro is designed to handle regular software and XR (Extended Reality) capabilities flawlessly, ensuring smooth performance and high-quality graphics.
Its superior display system is a standout feature. The headset uses two Micro OLED 4K displays – one for each eye – resulting in a visual experience like no other. Each pixel on the displays is 7.5-micron wide, and there are approximately 23 million pixels across the two panels. This microscopic detailing leads to exceptional pixel density that significantly enhances the perceived sharpness and clarity of the virtual images.
Apple has promised video rendered at a "true 4K resolution with wide colors," aiming to create an immersive and high-quality visual experience. Moreover, the company assures that text will appear "super sharp from any angle," a claim that will be tested in due course as hands-on reviews start pouring in.
One of the critical innovations of the Vision Pro is its controller-free design. Instead of conventional VR controllers, Apple has integrated eye and hand tracking technologies combined with voice commands for navigation through its operating system, visionOS. This gesture-based control mechanism promotes a more intuitive user interaction, further enhancing the immersive experience.
Designed with a keen eye on aesthetics, the Vision Pro borrows visual cues from ski goggles and combines them with Apple's minimalist style. Crafted from a custom aluminum alloy, the main body of the device seamlessly integrates ventilation holes into its design. The front facade showcases a three-dimensionally formed laminated glass, reminiscent of the design elements found in the Apple Watch.
Comfort and customization lie at the heart of Vision Pro's design. Its modular approach allows parts of the device, like the face rest and the flexible headband, to be swapped out for a perfect fit. The magnetically attaching headband can be easily replaced, ensuring a customized fit for all head sizes.
From an audio perspective, the Vision Pro is engineered to provide a truly immersive spatial audio experience. Two strategically placed speakers deliver a surround sound experience, amplified by Apple's exclusive 'audio raytracing' technology.
For those who wear glasses, Apple has partnered with Zeiss to offer magnetically attaching glasses that fit onto the headset lenses, ensuring that vision correction does not come in the way of experiencing the Vision Pro.
Interestingly, Apple's strategic design choice has positioned the battery externally, connected via a proprietary cable. This design reduces the weight of the headset, enhancing comfort during extended use.
The Apple Vision Pro Experience
Powered by visionOS, the Vision Pro offers native 3D experiences. However, its compatibility extends to support iOS and iPadOS apps. These apps, available on the dedicated Vision Pro App Store, provide users with a wide variety of content right from the onset.
In the gaming sector, the Vision Pro stands to revolutionize the experience by
offering an immersive gaming environment unlike any other. It's set to launch with over 100 Apple Arcade games, catering to fans of puzzle games, action, adventure, sports, and more. NBA 2K23, one of the featured games, demonstrates the seamless integration of the headset with other Apple devices, allowing for a fluid gaming experience that could potentially redefine the industry.
The entertainment industry is another sector poised to see radical transformation with the introduction of the Vision Pro. The headset permits users to watch their favorite Disney content while being immersed in a thematic virtual reality environment. Instead of a traditional living room setting, you could find yourself floating in the sky or surrounded by sand dunes on an alien planet, all while enjoying your favorite Disney show or movie.
Sports fans, too, are catered for in this new mixed reality paradigm. The Vision Pro headset promises a new way to watch sports games in VR, with widget-like boxes providing useful real-time information such as scores, win probabilities, and player stats. An innovative 3D top-down view feature will provide courtview replays of basketball matches from every angle, essentially teleporting you courtside from the comfort of your own home.
The Vision Pro also champions interactive VR experiences. The Disney Plus platform is expected to launch features such as the ability to "travel via a National Geographic adventure from your couch". This unprecedented level of interaction promises to push the boundaries of traditional viewing experiences.
The Vision Pro's potential isn't limited to entertainment. It presents a novel approach to work and productivity with a redesigned suite of Apple apps, compatibility with iPad apps, and a unique multitasking interface that allows windows to float around the user. This immersive and intuitive approach could revolutionize productivity tasks.
Further, Apple's pioneering headset introduces a more natural and intuitive way of communication within virtual spaces. A key feature of the Apple Vision Pro is the reinvented FaceTime, which can generate a digital "persona" of the user during video calls, enhancing the feeling of presence and interaction.
Questions, Expectations, and the Future
As we unravel the multifaceted potential of the Apple Vision Pro, several questions and speculations arise. One major query pertains to its release date. Apple has given an approximate timeframe of 'early next year' for the launch, with a more precise date expected to be announced as 2024 approaches.
Price-wise, the Vision Pro is projected to start at a substantial $3,499. The emphasis on 'start' suggests potential additional options at higher prices, sparking speculation about what enhancements these higher-priced models might offer.
User experience is another area of interest. Will the hand tracking and voice inputs provide smooth navigation? How will the external battery pack affect comfort and mobility during extended use? Is the eye display effective in providing a seamless VR experience? And how will visionOS perform under real-world conditions, particularly when running high-end games and applications?
With Disney's collaboration, there's anticipation for exclusive content available at launch. Considering Disney's popularity, this could offer a wealth of new interactive experiences for users.
The launch of the Vision Pro could significantly impact the VR/AR/MR market. Will it set a new benchmark in mixed reality tech, or will competitors rise to the challenge? How will the Vision Pro's specs and features compare with other headsets?
On a broader scale, the Vision Pro could revolutionize industries like gaming, education, training, and entertainment. The potential applications are vast and could transform how we interact with digital content.
While there's a lot we don't yet know, one thing is certain: the Apple Vision Pro brings with it a wave of anticipation and excitement. As we await more updates, we look forward to experiencing the revolutionary features this groundbreaking device has to offer.