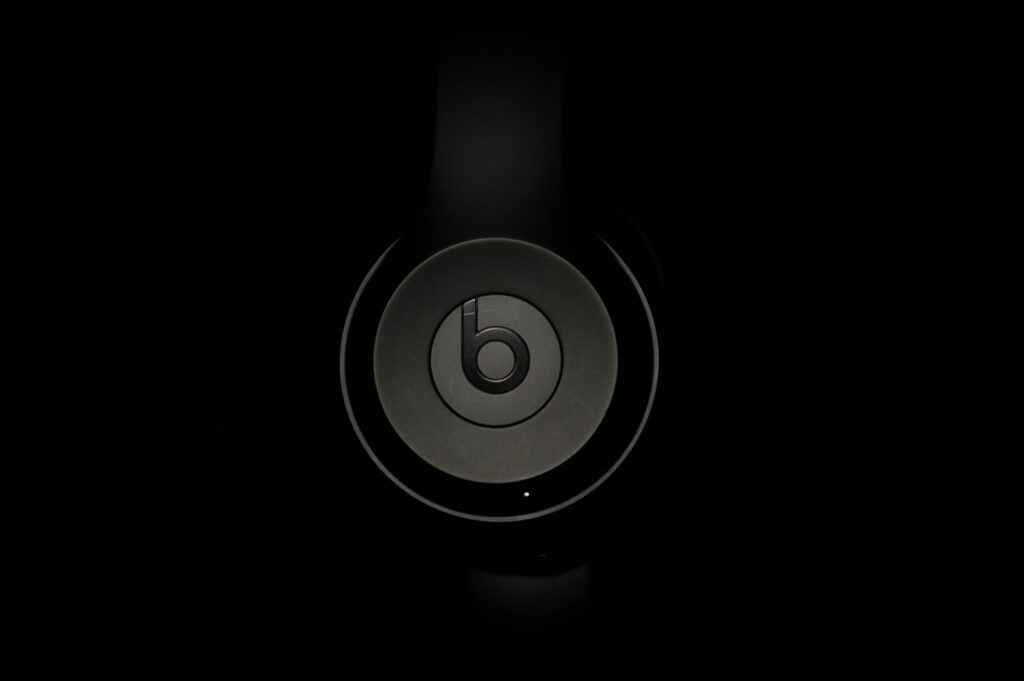 Sony—and by extension, the Sony Playstation—has had a long and sordid history with headphones. Like Apple, Sony likes to keep everything in-house. In other words, third parties aren't welcome. 
PlayStation 4, DualShock remotes have a 3.5mm port for plugging in headphones with audio and mic input and output, however, though PS4s support Bluetooth, it does not support third-party, wireless headphones/earbuds. 
Any wireless Beats headphones or earbuds won't function on a PS4 through any standard means. Not only has Sony not updated their firmware to support third-party devices, they adamantly refuse to allow non-Sony, wireless headphones to sync with PS4 consoles.
Are There Any Workarounds To Connect Wireless Beats Headphones With PS4?
While anything other than Sony Bluetooth headphones is technically incompatible with PS4, you could get lucky and try to pair a set of Beats wireless headphones and see if they'll sync up.
Go to your PS4's Menu Settings.
Select Devices.
Select Bluetooth Devices.
Make sure your Beats earbuds are in pair mode.
The PS4 will begin "scanning" for devices.
If your Beats pop up, you're in luck. The odds are against you, however, and in all likeliness, the PS4 will continue scanning uninterrupted until you back out of the screen.
You can also try using a dongle. A dongle is a device that plugs into the 3.5mm jack or directly into the PS4 via the USB port and allows wireless Bluetooth headphones—including Beats—to connect to the PS4 with full functionality.
Be warned, however, don't just go out and pick any old Bluetooth dongle adapter. Most have terrible reviews so we've compiled a list here of the better-reviewed dongles that will have the most chance of success pairing Beats headphones to a PS4.
This list will help get a pair of Beats headphones paired with a PS4. If you don't go with these, just be mindful of the reviews and what PS4 owners are saying about them. 
With any of these dongles/USB Bluetooth adapters, the PS4 restriction on Bluetooth devices should be effectively bypassed. 
Do Beats Wired Headphones Work With PS4?
The wired variations of Beats headphones work just fine with PS4. The primary considerations are audio quality and whether or not the Beats headphones come with a mic. 
Without a mic, you almost defeat the purpose of hooking up a headset with the PS4. Fortunately, there are Beats headphones that come with a built-in mic. 
There's not a ton of options for wired headphones by Beats that also have a built-in microphone. However, there are enough options to cover you if you're into Beats and prefer them over other wired options for use on a PS4. 
Are Beats Headphones Good For PS4 Gaming?
Most gamers are purists and believe that any good headphones for gaming must be "gaming" headphones. That's not always true, and some Beats headphones are good for PS4 gaming and some are not.
There are four main points to look for in headphones that are considered good for gaming:
Durability
Sound Quality
Mic Quality
Comfort
Just about all Beats headphones are going to have three of the four categories covered with durability, sound quality, and comfort. Microphone quality, however, isn't the same. 
The Beats Solo Pro is known for their terrible microphone quality, but they have excellent sound and noise-canceling features. The problem is, mic quality is essential for any online multiplayer game.
Beats Studio3 headphones have all the bases covered, including a below-the-ear mic that is high-quality, however, they lack a noise-canceling feature.
Of course, there are also a ton of Beats options to consider if you're willing to give the wireless earbuds and headphones a try along with Bluetooth adapters and dongles. Wireless headphones are far more consistent with their mic-build quality. 
There's a bit of back and forth over whether they're good for gaming because Beats headphones aren't engineered with gaming and online conversations in mind. 
Ultimately, you'll have to decide for yourself whether or not a pair of Beats headphones is worth the time and price—Beats headphones aren't known for being wallet-friendly—when it comes to gaming on the PS4.
All Things Considered
Beats is known for expensive, high-quality headphones, especially since Apple acquired it for $3 billion in 2014. However, they don't necessarily fall in the category of hard-core, gaming headphones.
Sony, on the other hand, has always been stingy when it comes to gaming headsets as if we all want to engage in an online game with a single, over-the-ear headphone on. That's not exactly the way it works and Sony only made it more difficult, especially in the age of wireless everything.
It boils down to preference. Beats has their absolute, devoted fanatics, just like Samsung, Sony, Bose, etc. If a pair of quality Beats headphones works well with the PS4, there's no reason you shouldn't use it, especially if it has a solid mic.
While Sony did its best to limit the gaming headphone competition, it didn't work entirely and though your ability to use Beats with a PS4 is limited, it certainly isn't nonexistent.