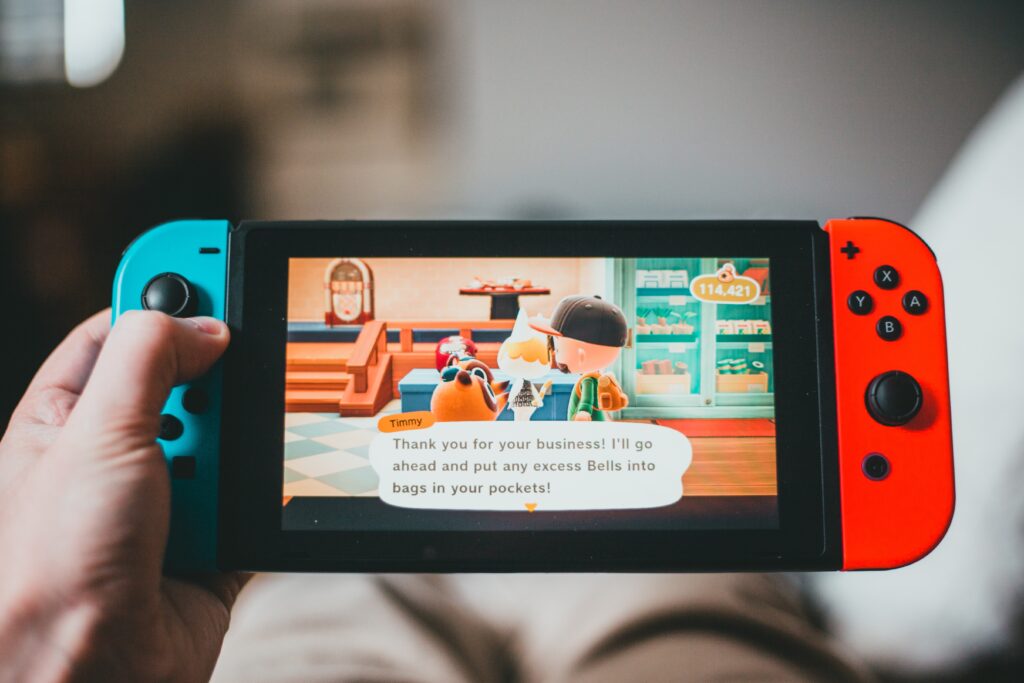 Nintendo Switch is a widely popular hand-held gaming platform. Its new OLED model is priced at about $350, and comes with an upgraded 7-inch display and 64GB storage space out of the box (upgradable to 128GB with a micro-SD card). Along with an adjustable tabletop stand, enhanced audio, and a dock with a wired network port for better internet connectivity, the Switch promises to be a popular (though not cheap) stocking stuffer for Christmas 2021.
This popular game platform supports about 4300 games, but you need a WiFi connection to take full advantage of all its networked and multiplayer features. Read on and see how to connect the Switch console to a home and public WiFi connection.
How to Connect to Public WiFi Service
If you're traveling and need WiFi access for your Switch console, accessing a public WiFi connection won't be quite as easy as for your laptop. Hotels, for example, require login security, and they tend to have weaker WiFi signals.
Also, there are security considerations when signing into public WiFi networks. A hacker could, for example, get into your network and steal your credit card information and do heavy damage. That person at the far table concentrating on his or her laptop in the coffee shop could be scanning customers' public WiFi connections looking for ID theft opportunities.
If you must use a public WiFi service for your Switch console, make sure the airplane mode in the system's settings is set to "off." If you're at a hotel, ask the front desk for the WiFi password, and follow the below steps:
1. Press the Switch console's Home button.
2. On the menu, select "Settings"
3. Select Internet and then Internet Settings
4. The console will automatically detect available connections and open a login browser screen that requires details to make the connection.
You may need to attempt the connection more than once, and your fallback procedure might be through your smartphone's hot spot. The latter provides a more secure, and often more reliable internet connection, but could gobble up smartphone data.
Follow These Steps to Connect the Switch to Home WiFi
First-time Setup on a Home Wireless Network
First Things First
Before you begin, verify your wireless network name and password. Your network name and password are either the factory settings listed on a sticker on the reverse of your router, or you may have changed both when you first set up the router. (See the Nintendo Support page for instructions on how to locate a router's SSID and Broadcast setting.)
Note: For increased security, now would be a good time to change your router's default log-in information and password from the factory to a more protected and easy to remember mode. The factory login data is not user-friendly, and most router manufacturers allow the user to change the login information.
Power Up Your Wireless Router and Your Switch
Follow these steps:
1. Position your Switch console near your WiFi router to make sure you have a strong signal.
2. Turn on the Switch console and open its HOME Menu.
3. Select "Internet" and go to Internet Settings.
4. The Switch begins an automatic search for nearby WiFi signals. Your router SSID should show up on the list. If your network does not show up, move the Switch console closer to the router and do another search by pressing the "Y" button.
If the network still doesn't show up or the network name is grayed out, see the Nintendo Support page for troubleshooting suggestions.
5. When your network name shows up, select it and enter your network password using the onscreen keyboard on the Switch console display, and select OK.
6. When the Switch successfully tests your WiFi connection, select OK and you're ready to go online.
Why You Need to Connect your Nintendo Switch to WiFi
You can play games on the Switch console without a wireless connection. The platform works fine on the go using miniature game cartridges, and the popular Mario Brothers games, for example, need no network support at all. However, you will need an internet connection when you first set up your Switch console to link to your Nintendo account. Also, the latest upgrades to the individual games must be downloaded from the Nintendo network and stored on the Switch console.
You'll also need a WiFi connection to:
update the Switch console operating software
download games/play games online
access the online multiplayer modes for games like Mario Kart for a more exciting gaming experience
get instant deals while playing a game
access a game that has been updated since you last played it (The system might not let you begin playing the game without the update.)
Finally, You Can Google With the Switch Console
Although the Switch does not come with a built-in browser like most mobile devices, there is a workaround to using Google.
Although a bit clunky and slow—after all, the Switch is for gaming, not for net surfing—you can use the console to find WiFi hotspots on the NetFront Browser NX, which acts as a DNS proxy to get you to the Google home page. 
Follow these steps to connect the Switch console to Google:             
1. On the dashboard go to System settings.
2. Select Internet/Internet Settings
3. Select your WiFi network connection and navigate to its information page
4. Select the "Change Settings" option
5. Scroll down to DNS Settings
6. Change DNS Settings from Automatic to Manual
7. Set your primary DNS as 045.055.142.122
8. Save the settings.
9. The SwitchBru DNS network page pops up and you will be directed to the Google home page in under ten seconds. 
After you complete your browsing session, press the Back button on the console until the DNS settings page shows up. Set the DNS settings back to Automatic.
Need More Support?
The Nintendo Switch doesn't come with a paper manual, but Nintendo has organized its help effort into a grouping of helpful topics on its customer support page.