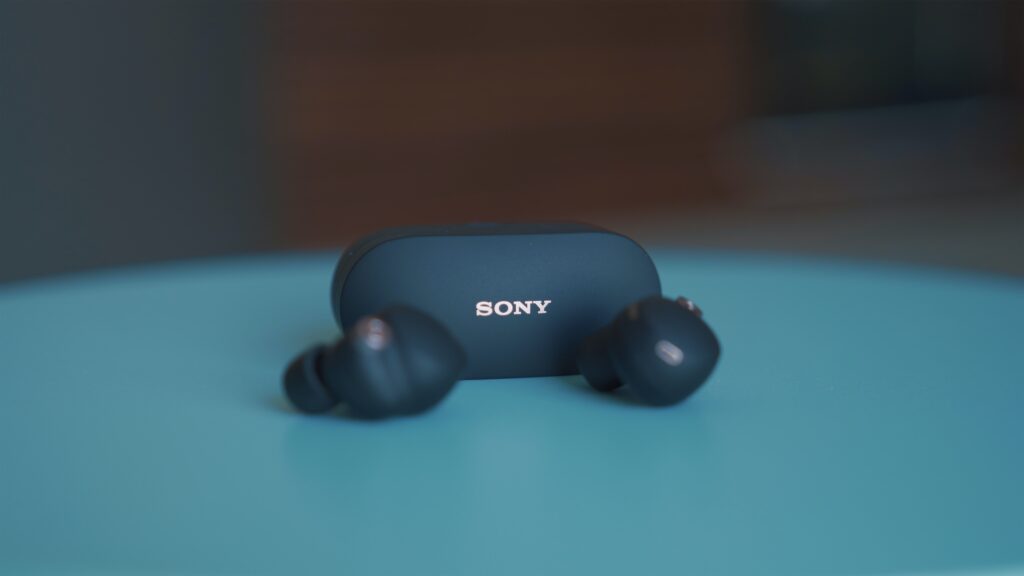 As with any product that Sony makes, it is sure to have superior quality and compatibility with a host of different devices. Sony's Earbuds and headphones are no exception in this case, and you can expect top audio quality alongside easy connectivity with your iPhone. We're going to share everything we know with you about this topic.
Not only do Sony earbuds ; headphones work with iPhones, but they also have the best overall compatibility with iPhones compared to other branded headphones. Connect Sony headphones either using wireless Bluetooth or via a cable and 3.5mm audio headphone input on your iPhone. 
Alternatively, Sony has cleverly created an app that allows you to integrate with your iPhone and even customize settings and features to your taste. You can download the Sony Headphones Connect app from the App Store, and best of all, it is totally free. 
How to connect Sony earbuds ; headphones to an iPhone via Bluetooth
For a no-fuss approach to connecting your wireless Sony headphones or earbuds, use the Bluetooth connectivity feature and pair your iPhone with your earbuds or headphones. 
First, check that no other devices are already paired to your iPhone. To do this go to settings > Bluetooth > and check the list of "Paired Devices".
Tap and hold the Power button of your headphones for around 7 seconds to activate pairing mode.
Go to the settings menu of your iPhone by tapping the settings icon on your iPhone.
Select 'Bluetooth'.
Your Sony headphones will appear on the dropdown list of devices.
Click on your Sony Headphones or earbuds from the list and your iPhone will  confirm saying "Connected."
Once your Sony earbuds or headphones are paired, they'll stay on as long as your headphones are turned on and in range of your iPhone.  
Connecting your Sony headphones with an audio cable
Both Sony and iPhone have been around in the electronics business for a long time now, and have brought out multiple devices over the years, all with ever-improving technology. But that's not to say that those Sony headphones you bought years ago can't be used because they don't have wireless connectivity. 
Here's how to connect them on an iPhone with and without a built-in headphone jack, because the process is different for each. 
iPhones With a Built-in Headphone Jack (iPhone 6 or earlier)
There is another easy way to connect your Sony Headphones and earbuds if they use a cable, and that's connecting them via your 3.5mm audio headphone jack on your iPhone. If you're rocking an iPhone 7 or newer, then you won't have a headphone jack, but there's an easy fix for that too! 
iPhones Without a Built-in Headphone Jack (iPhone 7 or newer)
If you're using an iPhone 7 model phone or later, you'll need to buy an Apple Lightning (USB-C) to 3.5mm Audio input converter. They're an inexpensive piece of kit and will allow you to route audio through the power input slot of newer models of iPhones. 
Connect using the Sony Headphones Connect app
For those who have wireless connectivity options available for their earbuds or headphones, the folks at Sony have kindly created an app that is free to download and allows you to view, customize and personalize your audio playback settings. 
One of the best features of the app is the easy-to-use "connection guide" that's geared towards first-time users of their devices and apps, allowing you to easily pair your headphones or earbuds with your iPhone with the click of a few buttons. 
For more advanced users, the app offers some impressive sound EQ options, including allowing you to customize your EQ setting to suit the genre of each song. Then there's the "Adaptive Sound Control" feature that can detect locations that you frequent and switches headphone settings to handle ambient noise. 
Troubleshooting tips
While this guide should allow for smooth sailing while pairing and connecting your Sony earbuds or headphones with your iPhone, some issues may occasionally occur. Here are a few of the most common issues and tips to help you connect your devices easily. 
Pairing to Sony earbuds or headphones may require a passcode
Some Sony headphones or earbuds have an additional level of security to prevent hacking or malicious use. This often includes entering a passkey to any device that they connect or pair with. By default, the passkey number is set to "0000". 
Ensure iPhone Bluetooth is enabled 
If your iPhone won't pair with your Sony headphones, check that your Bluetooth on your iPhone is enabled. 
On your iPhone, click on the settings icon.
From settings, tap on 'Bluetooth'.
This will open the Bluetooth settings. Toggle the on/off switch to 'on'.
Check battery level on earbuds or headphones  
When the headset is connected to an iPhone (iOS 7.0 or later) that supports HFP (Hands-free Profile), your iPhone will show an icon that indicates the remaining battery charge of the headset in the right-hand corner of the screen. It appears as a vertical battery alongside the phone battery icon. 
Final thoughts
Sony is known for providing excellent electronic devices that are well built and offer modern connectivity through their devices. It's no surprise that Sony headphones and earbuds are not only easily connected to an iPhone, but they are also the best at connecting to iPhone when compared with other headphone brands. 
The wireless options on many of Sony's headphones and earbuds allow for ease of use, and their Sony Headphone Connect app allows for ultimate versatility to control setting and sound quality.