iPhone
Does iPhone 11 Case Fit XR? Compatibility Explained
When it comes to mobile phone accessories, choosing the right case is important for both protection and style. With various iPhone models on the market, compatibility is often a concern for users trying to find the perfect case. This article will explore the compatibility between the iPhone 11 and iPhone XR cases.
Does iPhone 11 Case Fit XR?
Generally, an iPhone 11 case will fit an iPhone XR. The only caveat, however, is that the camera cutout on the case will be slightly larger than necessary for the iPhone XR
Both the iPhone 11 and iPhone XR share nearly the same dimensions, with each having a 6.1-inch Liquid Retina display. The iPhone 11 measures 150.9 x 75.7 x 8.3 mm, while the iPhone XR has dimensions of 150.9 x 75.7 x 8.3 mm. This similarity in size makes it possible for cases designed for one model to generally fit the other.
Along with the general dimensions, the iPhone 11 and iPhone XR have similar button placements and cutouts. Most cases for these phones feature the same cutouts for the volume buttons, power button, and mute switch due to their identical placement.
However, their camera cutouts are different. The iPhone XR has a single rear camera, while the iPhone 11 features a dual-camera setup. This distinction in camera configuration leads to a slight difference in the cutout design for some cases.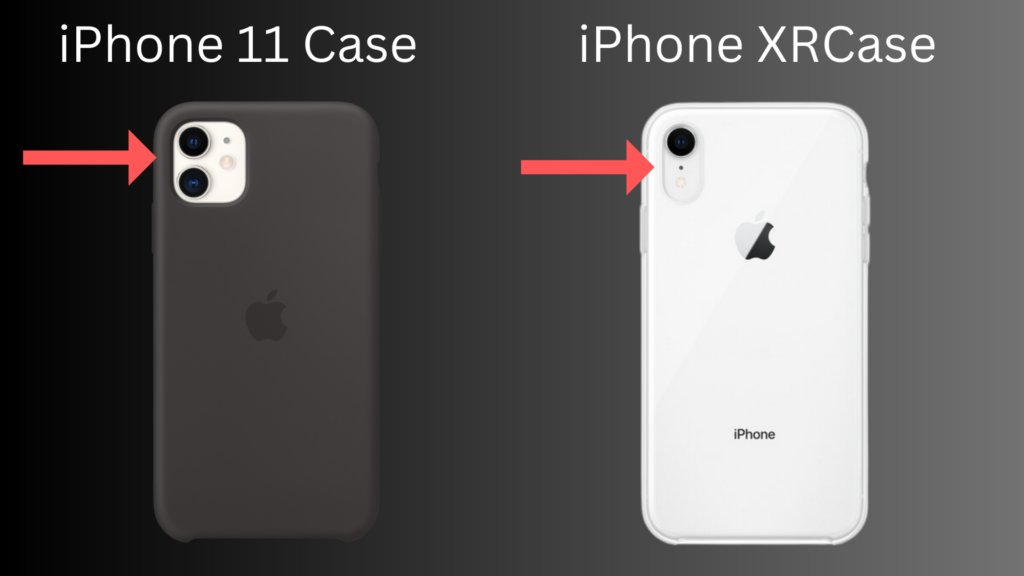 Key Factors to Consider When Buying a Case
Choosing a phone case is not just about compatibility; several other factors contribute to making a case a perfect companion for your device. Whether it's an iPhone 11 case for an XR model or any other pair you're considering, here are some crucial factors you should think about before making a purchase:
1. Protection Level
The primary function of a phone case is to protect your device from scratches, drops, and other potential damage. Some cases offer basic scratch protection, while others provide more comprehensive protection, including shock absorption and water resistance. It's essential to consider what kind of protection level you need based on your lifestyle and usage habits.
2. Material
Case materials can vary significantly and affect both the case's fit and protective capabilities. Silicone or TPU cases are more flexible and often offer good shock absorption, while hard plastic or metal cases can provide more robust protection but may be less forgiving in terms of fit.
3. Design and Aesthetics
Many users choose their phone case as a personal statement. The case's color, pattern, or overall design can express your style. Additionally, the design should also accommodate the phone's features, including camera lenses, buttons, and ports.
4. Ergonomics
A good case should not make your phone cumbersome to use. It should allow for easy access to buttons and ports, and it should feel comfortable in your hand. Some cases even offer additional features like a built-in stand or a finger holder for improved usability.
5. Quality and Brand Reputation
Not all phone cases are created equal. It's crucial to consider the reputation of the brand and the quality of their products. Reading user reviews and researching the brand can help ensure you're getting a case that will effectively protect your device and last for a considerable period.
6. Price
Phone cases can vary greatly in price, from budget options to high-end luxury cases. Consider your budget and what you're willing to spend. Remember, a higher price doesn't always mean better protection or quality, so it's crucial to weigh all factors before making a decision.
While it's possible to use an iPhone 11 case on an iPhone XR, it's necessary to weigh all these factors to ensure that the case you choose will serve its purpose effectively and efficiently. Your phone case should not just fit – it should also protect your device, align with your style, and offer the best value for your money.