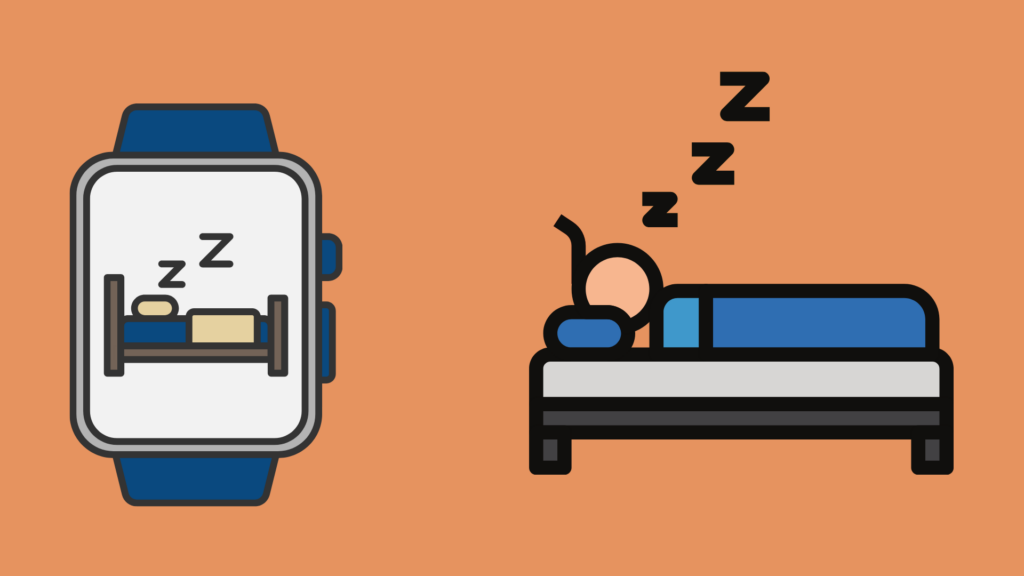 How wearable are wearables? Whether you have an Apple Watch or are considering buying one, it helps to know just how far you should push the features of the device.
As long as the Apple Watch is from Series 3 or later, it can function as a sleep tracker that generates useful data if you wear it to bed. The quality and variety of biometric tracking available on Apple Watches vary depending on the model, but most versions can aid with monitoring your overall health.
Is wearing an Apple Watch while sleeping bad for the device?
It is generally safe for you to wear an Apple Watch overnight. For those who toss and turn at night, it is possible to unintentionally cause damage to an Apple Watch when worn overnight.
Unless you have a particularly unlucky combination of a forceful movement and a hard surface, any damage should just be a few scratches on the screen that don't interfere with its performance. In the worst case scenario, you could break the Watch's screen or internal components. For some wearers, the device will be safer than when the wearer is awake.
Otherwise, it may require a change to your charging habits. It takes about an hour and a half for an Apple Watch to charge from empty to 80%, and a single charge will last less than a day with a brand new battery.
It's not bad for the device to charge it at a different time, but keeping it active overnight will require picking a new time to charge. With the Apple Sleep app, you will get a reminder to charge the Watch if it's below 30% before bedtime.
What data can be collected while I sleep with an Apple Watch?
The variety of data that an Apple Watch can monitor while you sleep will largely depend on which Series it is.
Series 3
The optical heart sensors on Series 3 and newer Apple Watches track your heart rate. Unless your Watch is particularly old, it should have this functionality.
The accelerometer, gyroscope, and microphone can be used to track movement and noise while you sleep. That includes knowing just how much you snore, although the data could be skewed if you have a lumberjack for a sleeping partner. The watchOS 8 update included the ability to monitor breathing patterns.
Series 4
The electrocardiogram (ECG) functionality from Series 4 onwards is approved by the FDA as a De Novo medical device. The data is used in diagnosing conditions such as arrhythmias, coronary heart disease, potential for heart attacks, and cardiomyopathy. You can configure it to give you updates on any irregularities or severely high or low heart rates. It cannot detect heart attacks, but it may help improve overall cardio health.
Fall detection also joined the feature list in the Series 4 design. While you're not as likely to fall while sleeping, it can happen. Getting out of bed is another prime time for a fall. When the Watch detects a hard fall, it can automatically connect you to emergency services.  The Emergency SOS automatically finds local emergency services and notifies any emergency contacts.
Series 5
In the Series 5, the optical heart sensor saw a major upgrade, improving its reliability and accuracy.
Series 6
The Series 6 included the addition of a blood oxygen sensor. Monitoring the level of oxygen in the blood can reveal both long-term conditions like COPD or rapid onset conditions. For example, the CDC recommends keeping an eye on blood oxygen levels for COVID patients. The information is also helpful in identifying problems like sleep apnea.
Series 7
Apple has monitoring updates for body temperature and blood pressure planned for the near future, though they have been delayed from the initial Series 7 launch.
What devices other than the Apple Watch collect sleep data?
Fitbit is a strong competitor to the Apple Watch, and it shares many of the same features – including the ability to track biometrics while you sleep. Like the Apple Watch, the number of available biometric trackers will vary with the Fitbit model. Beyond the Fitbit, there are biometric monitors like the Garmin Vivosmart. They're worth a look if you want to shop around before buying or upgrading an Apple Watch.
Which sleep app for the Apple Watch is the best?
Sleep apps are frequently changing in functionality and pricing, and personal preference for the interface and connectivity can greatly influence which sleep app would be the best for you.
The Apple Sleep App
To start, Apple offers its own Sleep app that can track your sleep patterns and help configure your Apple devices to make bedtime easier. You can set sleep goals, pick an alarm that you won't hate, and even limit yourself to certain apps near bedtime. Keeping your mind invested in an interesting or tense topic makes it harder to fall asleep.
Rumors suggest an update to the Sleep app coming soon, so keep an eye out for new features.
Alternatives to Apple's Sleep App
When you look in the app store, you can find a number of additional sleep trackers to download. Some are free with in-app purchases, while others have a small purchase or subscription fee. It's impossible to cover them all, but we'll touch on a couple.
Sleep Cycle is free with in-app purchases and ranked highly in Health and Fitness apps. In addition to tracking your biometrics, it records notable sounds made throughout the night. You can hear exactly what your snoring sounds like and play back the sound to your doctor. It also has one of the most gentle alarm clocks you'll ever hear.
Sleep++ is also free with in-app purchases. The details in the various breakdowns and graphs make it easier to analyze your sleep patterns and make adjustments.