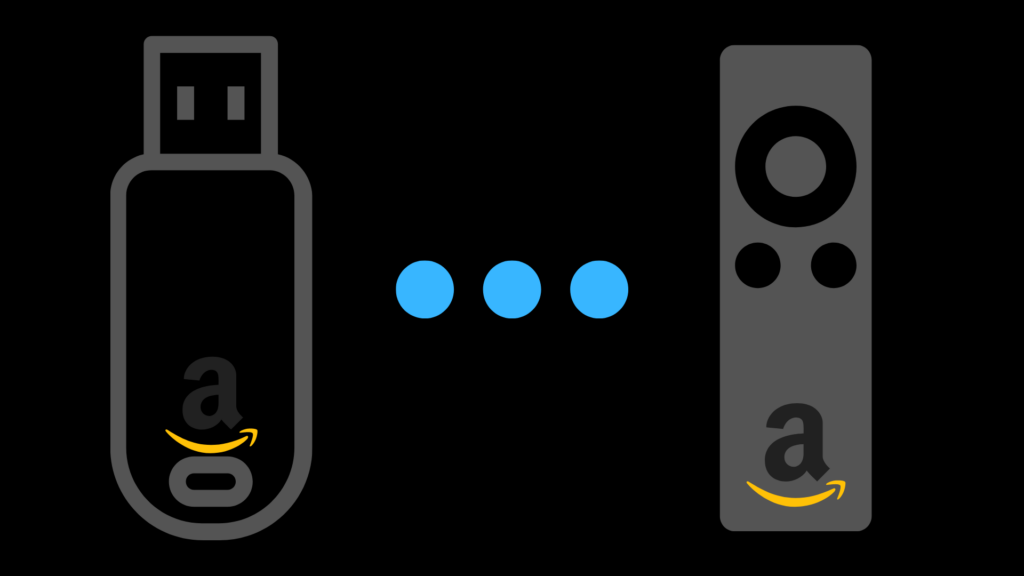 Pairing a Firestick remote can be really easy if you already have a remote to help with the process. But if you've lost your original remote, or it's become too damaged to work, how can you pair a replacement remote?
This is actually a very simple process. With the FireTV app on your smartphone, you can transform your phone into a remote. This gives you the ability to pair a new remote through your FireTV.
Once you have downloaded the FireTV app from your app store, make sure your smartphone's Bluetooth is on. You'll need to be in close proximity to the television that has your Firestick on it. When you open your app, you should see a prompt that invites you to connect your FireTV using the smartphone as the remote. Select the correct FireTV from the list (if you have more than one), and you will see a prompt to enter a 4 digit code that is displayed on your FireTV. Once you enter the code into your smartphone, your screen will look very similar to the upper portion of a Firestick remote. 
You're Ready to Pair Your New Remote
Now that your smartphone is connected to your FireTV as a remote go to the settings section of your FireTV and select the Controllers & Bluetooth Devices button. Make sure you have unpacked your newest Firestick remote and have the battery installed. Select Amazon Fire TV Remotes, then Add New Remote. From here, you just follow the steps on the screen to pair your new remote. 
Navigating Your Auxiliary Remote
While many of the standard Firestick remote functions are available when using your smartphone in place of a remote, a few are not.
You won't be able to use your smartphone to adjust the volume of your FireTV, which also includes the use of a mute button. In addition, the power button for the TV and the microphone you use to interact with Alexa is not available. The good news is that there are functions on your smartphone that aren't available on a Firestick remote.
You'll see three small squares and a plus sign together in the upper right-hand corner of the FireTV app remote screen, next to a small keyboard icon. The keyboard icon lets you use your phone's keyboard to type in text like movie titles, passwords, or user names as you navigate through your FireTV apps on your television screen. And speaking of apps, clicking on the three small squares with the plus sign will bring up your FireTV app library. 
Keep Your Spare
The greatest benefit to using the FireTV app on your smartphone to pair a new Firestick remote is that you have now set up your phone to always provide remote functions for any FireTV.
The phone app can connect to any FireTV by using the same process listed above, and it will not affect the connection between your FireTV and a standard Firestick remote. This versatility can come in handy, whether you have lost your remote temporarily, permanently, or simply left your Firestick remote across the room and you don't want to get up to retrieve it.
Troubleshooting
If you have problems pairing your new remote, there are a few troubleshooting tasks you can do. Like most technology, you can start by taking the batteries out and waiting about 10-20 seconds before putting them back in. This will require you to complete the pairing process again. You may also want to double-check that the batteries are still charged. Finally, although it is unlikely with a new remote, you may want to check the metal battery connectors. Wiping the connectors with a clean cloth will help to ensure a solid connection when the batteries are reinstalled. 
It should come as no surprise that the technology behind FireTV has made provisions for every contingency when it comes to replacing and pairing new Firestick remotes.
Recommended Fire Stick Remotes and Controllers
You can buy an official Firestick remote to replace your lost device. Another option is to purchase a third-party remote. Here are two great options.
1. iPazzPort Mini Wireless Keyboard
iPazzPort Mini Wireless Keyboard is a third-party Fire Stick remote control that can be used to replace the remote control of your Fire Stick.
The iPazzPort Mini Wireless Keyboard is an excellent solution for using their keyboard and mouse with their Fire Stick. It is compatible with all versions of the Fire TV, including the latest version, and it offers a full-size keyboard and mouse.
2. Logitech Harmony Elite
Logitech Harmony Elite is a third-party Fire Stick remote control with a sleek and modern design. It can control all of the functions of your Fire Stick, including browsing through menus and apps, switching between apps and channels, playing videos or music, etc.