Pairing wireless earbuds can sometimes seem complex, but with the right instructions, it's a breeze. The Skullcandy Push Active True Wireless earbuds are designed with the user in mind, offering a seamless pairing experience.
This guide aims to provide clear and concise steps to connect your earbuds effectively. Let's get you set up and ready for an uninterrupted audio journey.
How to Pair Skullcandy Push Active True Wireless:
Automatic Pairing (First-Time Setup)
Pairing your Skullcandy Push Active earbuds for the first time is straightforward. Here's a step-by-step guide to get you connected swiftly:
Preparation: Ensure that your earbuds have the stickers removed from their charging points. These stickers are placed to prevent unintended charging during shipping and storage.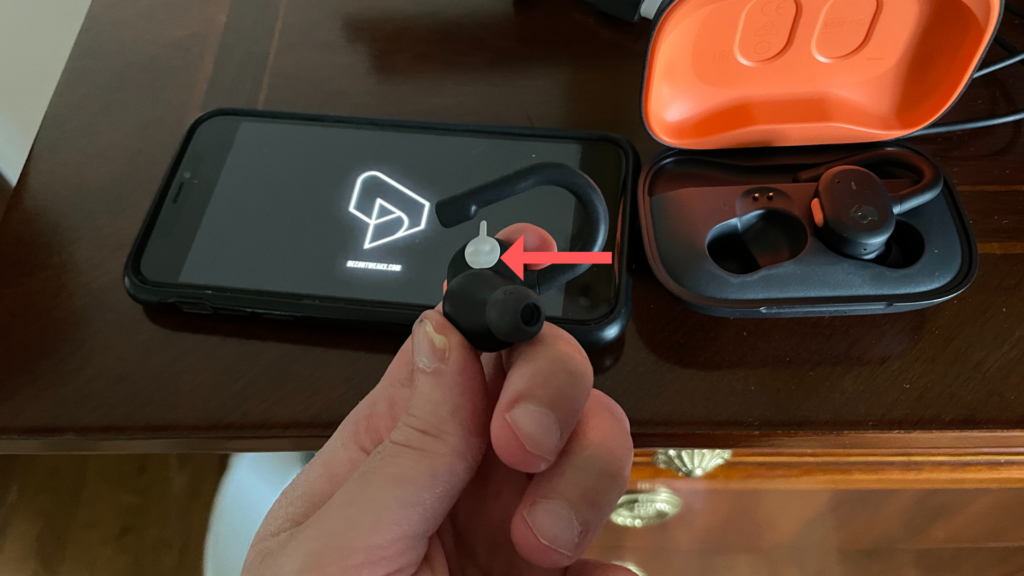 Position in Charging Case: Place both earbuds into the charging case. You should see LEDs light up on each earbud, indicating they are correctly seated and receiving power.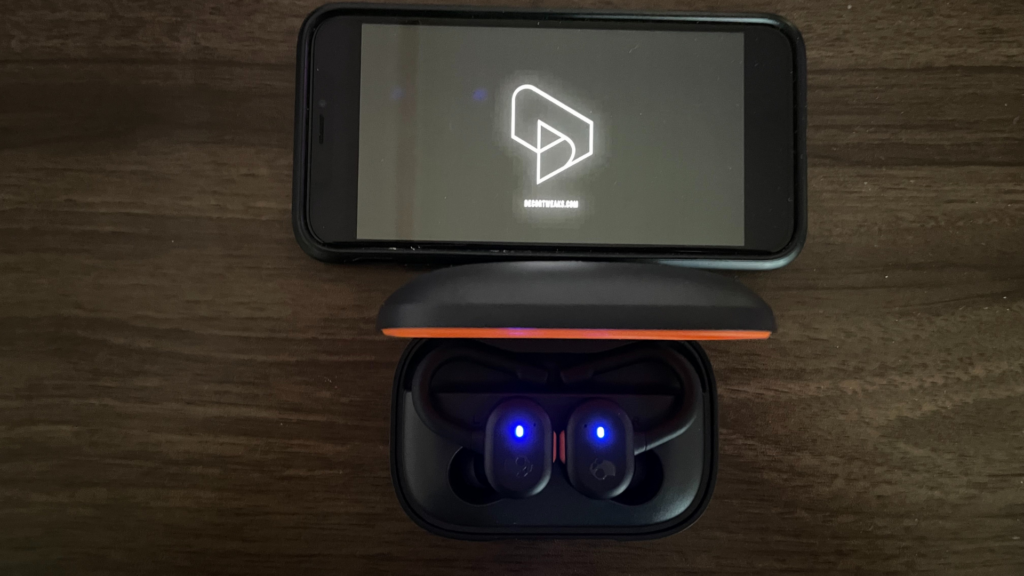 Activate Pairing Mode: With the earbuds still in the charging case, leave the lid open. This action will automatically power on both earbuds and trigger Pairing Mode.
Device Bluetooth Settings: On your desired device (smartphone, tablet, computer, etc.), navigate to the Bluetooth settings. Ensure Bluetooth is activated.
Select PUSH ACTIVE: In your device's list of available Bluetooth devices, you will see an entry named "PUSH ACTIVE". Tap or click on this option.
Confirm Pairing: A prompt will appear on your device's screen, asking if you wish to pair with "PUSH ACTIVE". Accept by selecting "Pair" or "OK".
Successful Pairing Confirmation: Once the earbuds are successfully paired, you'll hear a voice prompt from the earbuds saying "connected".
Manual Pairing
If you want to connect to a new device or need more control, you can manually put your Skullcandy Push Active earbuds into pairing mode. Both methods offer convenience and flexibility based on your needs.
Pairing your Skullcandy Push Active earbuds with a new device is easy, whether they're currently connected or in a non-connected state. Follow these tailored instructions:
When Earbuds are Already Connected to a Device:
Initiate Pairing Mode: While the earbuds are powered on and connected, press the button on EITHER earbud once, and then press and hold the same button for a brief second.
Voice Confirmation: The earbuds will vocalize "Ready to Pair" and display a pulsing red/blue light, indicating they are now in Pairing Mode.
Device Selection: On your new device, activate Bluetooth and locate "PUSH ACTIVE" in the list of available devices. Tap or click to connect.
Finalize Connection: When prompted on your device's screen, ensure you accept or confirm the pairing request.
When Earbuds are Non-Connected to Another Device:
Power On & Disconnect: Ensure both earbuds are powered on. If they were previously paired with another device, disconnect the Bluetooth connection from that device, placing the earbuds in a non-connected state.
Automatic Pairing Mode: With the disconnection, your earbuds will automatically enter Pairing Mode.
Voice Confirmation: Listen for the "Ready to Pair" voice prompt and observe the red/blue pulsing light on both earbuds, signaling they are ready for pairing.
Device Selection: On the device you want to pair, turn on Bluetooth. Scroll through the available devices until you find "PUSH ACTIVE". Select it to initiate connection.
Finalize Connection: A prompt will emerge on your device's screen. Ensure you approve or affirm the pairing.
Your Skullcandy Push Active earbuds are now set to deliver exceptional sound with your newly paired device. Enjoy!
Resetting Skullcandy Push Active
If you're experiencing issues with your Skullcandy Push Active earbuds, resetting them might resolve the problem. Follow these steps to perform a successful reset: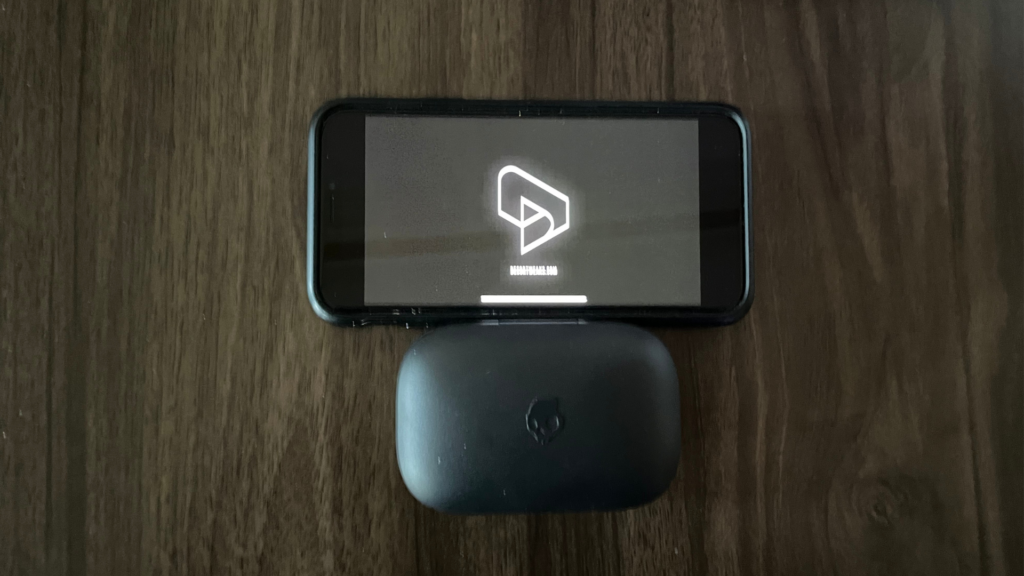 Forget the Earbuds from Your Device: Before resetting, navigate to the Bluetooth settings on your device and unpair or "forget" the Skullcandy Push Active earbuds from the device's history.
Power Off the Earbuds: take your earbuds out of the case, then hold the touch sensors on both earbuds simultaneously for about 6 seconds. The earbuds should power off.
Reset the Earbuds: With the earbuds powered off, press and hold the touch sensors on both earbuds simultaneously for about 10 seconds. This action should reset them.
Once reset, the earbuds should be in pairing mode and ready to reconnect to your device.
Understanding the Controls for Push Active:
The Skullcandy Push Active earbuds come with straightforward features and controls. Made to be user-friendly, they offer various controls to enhance your listening sessions.
Feedback Tones
A distinct feature of these earbuds is the auditory feedback system. When pressing the earbud button, a tone is emitted, allowing users to acknowledge the action. When executing multiple presses in sequence, ascending tones are produced. These tones are non-intrusive and can be easily distinguished even with music playing, aiding users in mastering their earbud controls quickly.
Power Functions:
Auto Power On & Off: Simply open the charging case lid to automatically power the earbuds on. If the LED turns blue, it signifies a full charge, while a red LED indicates ongoing charging. Upon removal from the case, you'll hear a power-on tone, a battery status prompt, and if previously paired with the Skullcandy App, a 'connected' and 'Voice Control On' voice prompts. To power off and commence charging, return the earbuds to the case and close the lid.
Manual Power On: A brief 1-second hold on either earbud will do the trick.
Manual Power Off: Press either earbud twice and then hold for 1 second.
Media and Call Controls:
Play/Pause: A single press on either earbud.
Answer/End Call: Just one press on either earbud.
Decline Incoming Call: One press on either bud will reject the call.
Volume Up: Double-press the right earbud.
Volume Down: Double-press the left earbud.
Spotify Integration:
Skullcandy Push Active has teamed up with Spotify to offer a direct path to your favorite playlists. Once your earbuds are paired, press and hold the left earbud for 1 second. This action, known as "Spotify Tap", requires the Spotify App and will instantly play your music through the app.