Zoom
How to Get Zoom on LG TV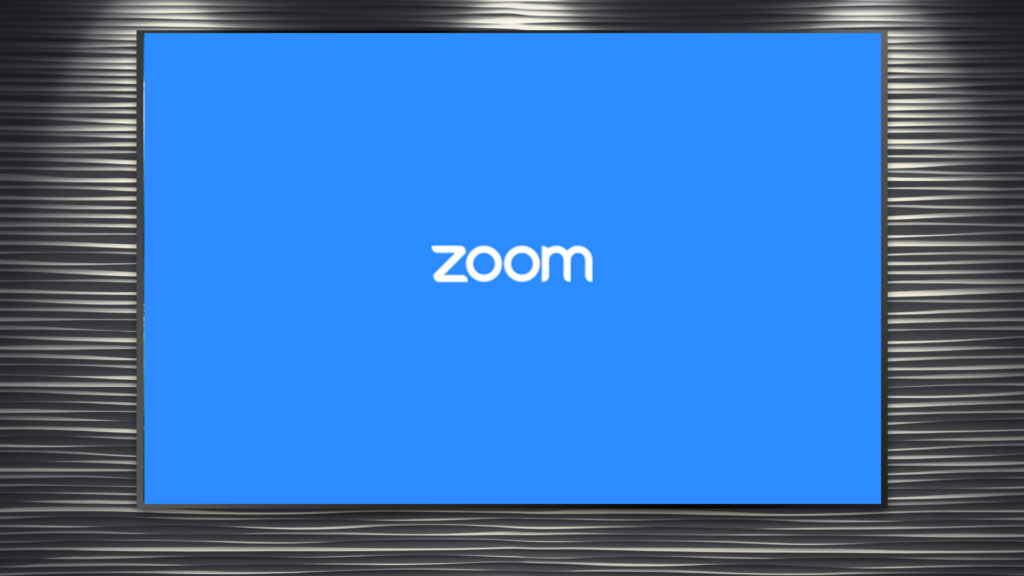 If you're an LG TV user, you may be interested in extending your Zoom conferencing capabilities to the larger screen of your television.
This thorough guide is designed to assist you through this process. It will cover all the necessary steps: from downloading and installing the Zoom application on your LG TV, managing meetings on the platform, to enhancing your Zoom experience for superior video conferencing quality.
Downloading and Installing Zoom App on LG TV
To make your LG TV a hub for video meetings using Zoom, you'll need to download and install the Zoom app.
The process is usually straightforward, although not all LG TV models may support the direct installation of the app. Here are the steps you can follow to get Zoom on your LG TV.
Step 1: Connect Your Television to the Internet
The initial prerequisite to getting Zoom on your LG TV is an active internet connection. Access the 'Settings' menu on your TV and go to the 'Network' section. From there, you have the choice of connecting to the internet through a wired or wireless connection, depending on your network setup and personal preference.
Step 2: Navigate to the LG Content Store
Upon establishing an internet connection, the next step involves visiting the LG Content Store, which is the platform where LG TV apps are found and downloaded. You can conveniently access the LG Content Store directly from your TV's home screen.
Step 3: Initiate a Search for Zoom
With the LG Content Store open, locate the search bar typically found at the upper section of the screen. Key in 'Zoom' and initiate the search. The Zoom app should be among the resulting apps that appear.
Step 4: Initiate the Zoom App Download and Installation
Upon locating the Zoom app among the search results, click on it to open its dedicated page. Here, you'll find the 'Install' or 'Download' button. Clicking this button kick-starts the process of downloading and installing the Zoom app onto your LG TV.
Step 5: Open the Zoom App
Upon successful installation, the Zoom app should be visible within your collection of apps on the home screen. Click on it to open and start using it.
Bear in mind, the procedures outlined may vary slightly based on your particular LG TV model. If you're unable to locate the Zoom app in the LG Content Store, your TV model may not be compatible with it.
In this case, you might need to explore other options for accessing Zoom on your LG TV, like screen mirroring from a compatible smartphone or laptop.
Troubleshooting Common Installation Issues
In case you encounter issues during the installation, here are some common troubleshooting steps:
Network Issues: Check your internet connection. If your TV is not properly connected to the internet, you may have difficulties downloading the Zoom app.
 Compatibility Issues: Check whether your LG TV model supports the Zoom app. If not, you may need to consider using a streaming device like a Roku or a Chromecast to use Zoom on your TV.
 LG Content Store Issues: If the LG Content Store is not working properly, try restarting your TV and accessing the store again.
Remember, getting support from LG or Zoom's customer service may also be necessary if the problems persist.
Using Zoom on LG TV
After successfully installing the Zoom application on your LG TV, you're prepared to take advantage of its functionalities. Here's a step-by-step guide on how to join or initiate a meeting through Zoom on your LG TV.
Joining a Meeting
Open the Zoom Application: Locate the Zoom app in your collection of applications on your LG TV's home screen and launch it.
 Opt for 'Join a Meeting': Within the Zoom app interface, click on the 'Join a Meeting' option.
 Input the Meeting ID: A prompt will appear asking you to input the meeting ID, usually supplied by the individual hosting the meeting.
 Input the Passcode (if applicable): If the meeting is safeguarded with a passcode, it will need to be entered. This should be given by the meeting host as well.
 Enter the Meeting: After successfully inputting the meeting ID and passcode (if necessary), you can proceed to enter the meeting.
Hosting a Meeting
Open the Zoom Application: Navigate to your application collection on the LG TV home screen and launch the Zoom app.
 Log in to Your Account: To initiate a meeting, you'll need to log into your Zoom account. If you don't already have an account, you can create one on the Zoom website using a computer or smartphone.
 Select 'New Meeting': Upon successfully logging in, choose the 'New Meeting' option on the Zoom interface.
 Begin the Meeting: Follow the prompts that appear on-screen to start your meeting. You can extend invitations to others by sharing the meeting ID and passcode (if one has been set).
Navigating Zoom Interface on LG TV
The Zoom app's interface on an LG TV parallels that of other platforms, with a few minor differences owing to the absence of a touchscreen. Here's a rundown of the primary controls:
Microphone and Camera Controls: Typically located at the screen's bottom, these controls enable you to mute or unmute your microphone and switch your camera on or off.
 Participants List: This feature gives you a glimpse of who else is in the meeting.
 Chat Function: This tool permits you to type out messages to other participants in the meeting.
It's important to remember that the Zoom app's navigation on a TV may feel different than a computer or smartphone due to the reliance on a TV remote for navigation. However, the essential functions remain consistent, and a little practice will quickly lead to familiarity and ease of use.
Optimizing Your Zoom Experience on LG TV
Camera and Audio Settings
Camera Setup: If your LG TV lacks a built-in camera, you will need to procure an external USB camera that's compatible with your television. The ideal camera positioning would be at eye level and centrally placed on your screen, to facilitate a clear and balanced video feed during your meetings.
 Audio Setup: While many LG TVs come with built-in speakers and microphones, for an optimal sound quality during meetings, you might want to consider integrating an external microphone or speaker system. Ensure these external audio devices are compatible with your LG TV and set up properly.
Accessibility Features
Zoom offers a range of accessibility features like closed captioning and automated transcription services. To activate these, go to your Zoom account settings, select 'Accessibility,' and enable the features as per your needs. Please note, availability of these features may vary depending on your geographical location and the type of Zoom account.
Adjusting Display and Sound Settings
Go to your LG TV settings to optimize your display and sound for Zoom meetings. Consider adjusting the picture mode to suit your room's lighting condition, and set your sound mode to one that's best for spoken words.
Updating Zoom App Regularly
Ensure your Zoom app is updated regularly. Each update often comes with new features and improvements that can enhance your Zoom experience. To update, navigate to the LG Content Store, search for Zoom, and if an update is available, select 'Update'.
Remember, while the LG TV provides a great platform for Zoom meetings, its effectiveness is largely dependent on your home network's stability. Make sure your internet connection is stable to enjoy a seamless Zoom experience.
Alternative Options to Accessing Zoom on LG Smart TV
While the direct installation of the Zoom app on an LG TV is the most convenient method, it may not always be possible due to device compatibility. If you find that your LG TV does not support the Zoom app directly, do not fret. There are still ways you can enjoy the Zoom experience on your big screen. Here are a few alternative methods to access Zoom on your LG Smart TV:
Screen Mirroring
One of the simplest and most popular methods to use Zoom on your LG Smart TV is screen mirroring. This involves displaying your smartphone, tablet, or computer screen on your TV. Here's how to do it:
From a Smartphone or Tablet:
Download and install the Zoom app on your device.
 Connect your device and LG TV to the same Wi-Fi network.
 Open the screen mirroring feature on your device (named "Screen Cast" on Android, "Airplay" on Apple devices).
 Select your LG TV from the list of available devices.
 Open the Zoom app on your device and start or join a meeting.
From a Computer:
Ensure your computer and LG TV are connected to the same Wi-Fi network.
 On your LG TV, navigate to "Screen Share" settings.
 On your computer, open a screen mirroring app or use the built-in screen mirroring feature (like "Miracast" for Windows, "Airplay" for Mac).
 Select your LG TV from the list of available devices.
 Open Zoom on your computer and start or join a meeting.
Using HDMI Cable
One of the simplest methods to use Zoom on your LG TV is by establishing a link between your computer and the TV using an HDMI cable:
Attach one end of the HDMI cable to your computer and the opposite end to your LG TV.
 On your LG TV, select the HDMI input correlating with the HDMI port to which your computer is connected.
 Once your computer's display is mirrored on your LG TV, initiate Zoom on your computer and start or participate in a meeting.
Using a Streaming Device
If you have a streaming device like a Roku, Amazon Fire Stick, or Google Chromecast, you can also use these to access Zoom on your LG TV:
Install Zoom on your streaming device (Note: Not all streaming devices have native Zoom support, so check for availability).
 Once Zoom is installed, open the application on your streaming device.
 If you're attending a meeting, you'll need to enter the Meeting ID and password (if required). If you're hosting, simply start a new meeting and invite attendees as needed.
Remember, regardless of the method you choose, the stability and speed of your internet connection will significantly impact your Zoom experience. Ensure your network is reliable for a smooth, uninterrupted Zoom session on your LG Smart TV.