Zoom
How to Disable Video on Zoom
In this guide, we will explore how to disable video on Zoom, whether you want to do it before joining a meeting, during a meeting, or as a host for all participants.
We'll also cover Zoom's advanced video settings and the benefits of disabling video. Additionally, we'll troubleshoot common video issues and provide solutions.
So, if you're looking to take control of your video presence on Zoom and optimize your virtual experience, keep reading for practical tips and instructions.
Disabling Video for All Participants as a Host
As a host, you have the authority to disable video for all participants. Here's how:
Start a meeting and click on "Manage Participants" at the bottom of the Zoom window.
 At the bottom of the Participants panel, click on "More".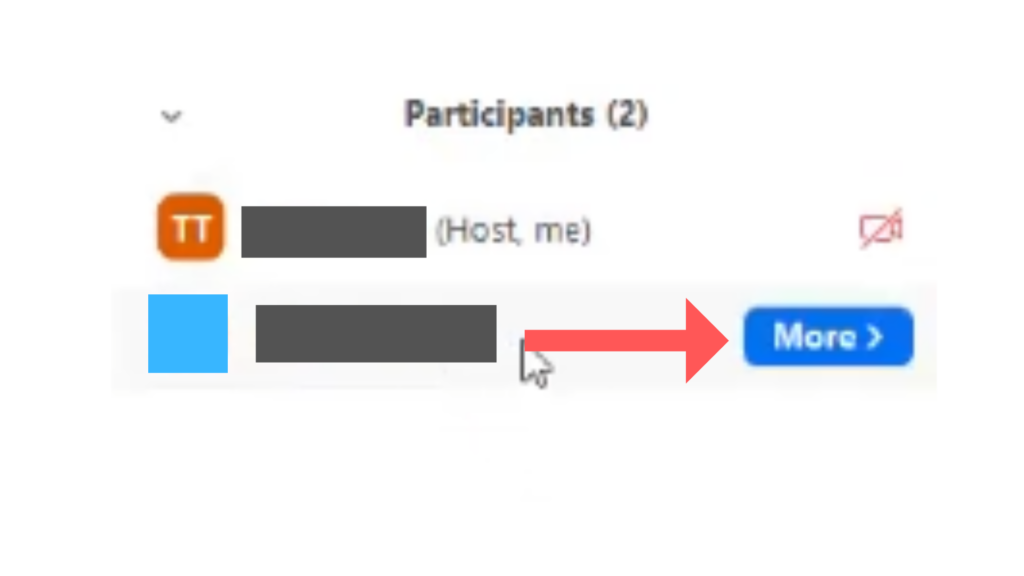 From the options, click on "Stop Video".
How to Disable Your Own Video Before Joining a Meeting
If you prefer not to show your video in a meeting, Zoom offers an easy way to disable it even before you join. Follow these simple steps:
Open your Zoom app and click on the settings icon.
 Click on Video.
 You will see the option "Turn off my video when joining a meeting". Check this box.
Disabling your video before joining a meeting ensures that you join the meeting without any unexpected surprises, offering you more control over your video visibility.
How to Turn Off Your Video During a Meeting
Zoom also offers the flexibility to turn off your video during a meeting. To do this, follow these steps:
During a meeting, locate the toolbar at the bottom of the meeting window.
 Find the "Stop Video" button and click on it.
This feature can be especially useful when you need to step away from your device temporarily or when you want to focus more on the meeting content without worrying about your own video.
Zoom's Advanced Video Settings
Zoom also offers advanced video settings for a more personalized meeting experience. To access these settings:
Open your Zoom app and click on the settings icon.
 Click on Video and then click on "Advanced".
Here, you can tweak various settings like enabling HD video, adjusting video aspect ratio, and more. These advanced settings help enhance your Zoom user experience.
Benefits of Disabling Video on Zoom
Disabling video on Zoom has several benefits. First, it can help boost your internet speed, as video transmission requires significant bandwidth. Second, it allows you to focus more on the meeting content, enhancing engagement. Lastly, it offers privacy, especially beneficial in situations where you might not have a suitable environment to share video.
Troubleshooting Common Video Issues in Zoom
While Zoom has an intuitive interface, users may occasionally encounter issues with video settings, including disabling video. Here are some common issues and potential solutions:
Video Not Turning Off: If your video does not turn off when you click the 'Stop Video' button, make sure you're clicking the correct icon. If the issue persists, try restarting the Zoom application or your device.
 Video Automatically Turning On: If your video starts automatically even after setting it to be off by default, check your Zoom settings. Go to Settings > Video > Meetings, and make sure the "Turn off my video when joining a meeting" box is checked.
 Video Quality Issues: If you're experiencing poor video quality, it could be due to low bandwidth. Try disabling HD video in your settings, closing other applications that might be using internet bandwidth, or moving closer to your Wi-Fi router.
 Lagging Video: If your video is lagging, it may be due to high CPU usage. Close any unnecessary applications running in the background. Additionally, consider turning off video and using only audio to reduce the demand on your device.
 Camera Not Detected: If Zoom is not detecting your camera, ensure your camera is correctly connected and configured. Check the selected camera in Zoom's video settings, and make sure the correct device is selected.