PS5
How to Buy Digital PS5 Games: A Comprehensive Guide
One of the main methods to purchase digital PS5 games is through the PlayStation Store. Gamers can access the store directly from their console or remotely using the PlayStation App.
A wide variety of digital PS5 games are available, ranging from exclusive titles to indie projects, AAA releases to remastered classics. This article seeks to provide guidance on how to buy digital PS5 games and enjoy a seamless gaming experience.
Navigating the PlayStation Store
The PlayStation Store is an online platform where players can purchase digital games for their PS5. To buy a PS5 game through the PlayStation Store, users can access the platform through their PS5 console or a web browser.
Using the PS5 Console
To purchase a digital game directly from a PS5 console, follow these steps:
Turn on your console and sign in to your PlayStation account.
Navigate to the PlayStation Store.
Browse and search games using the on-screen interface, and find the desired game.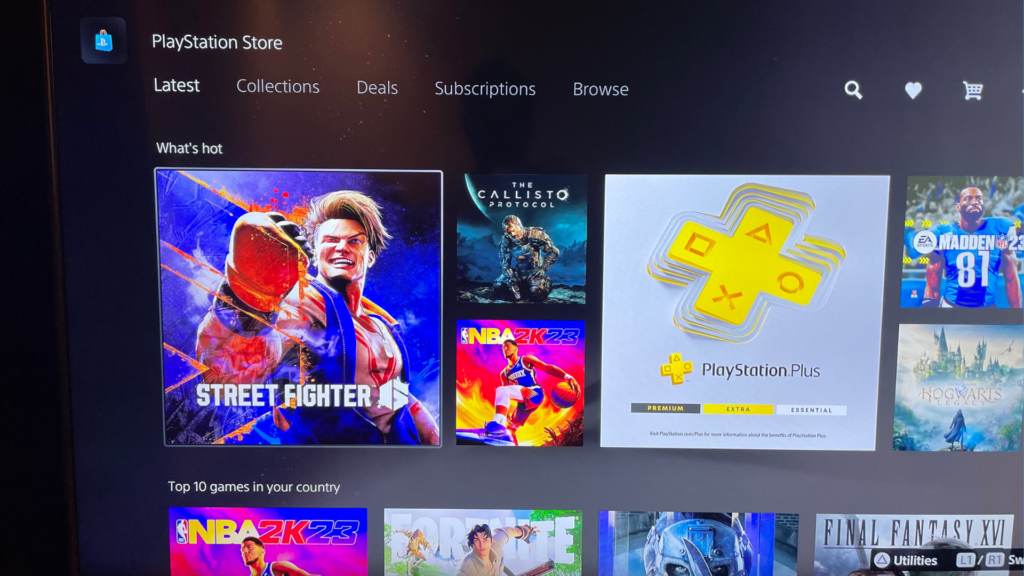 Select the game to view its game hub with details, trailers, and screenshots.
Choose Add to Cart or Pre-order (if applicable), and follow the on-screen instructions to complete the purchase.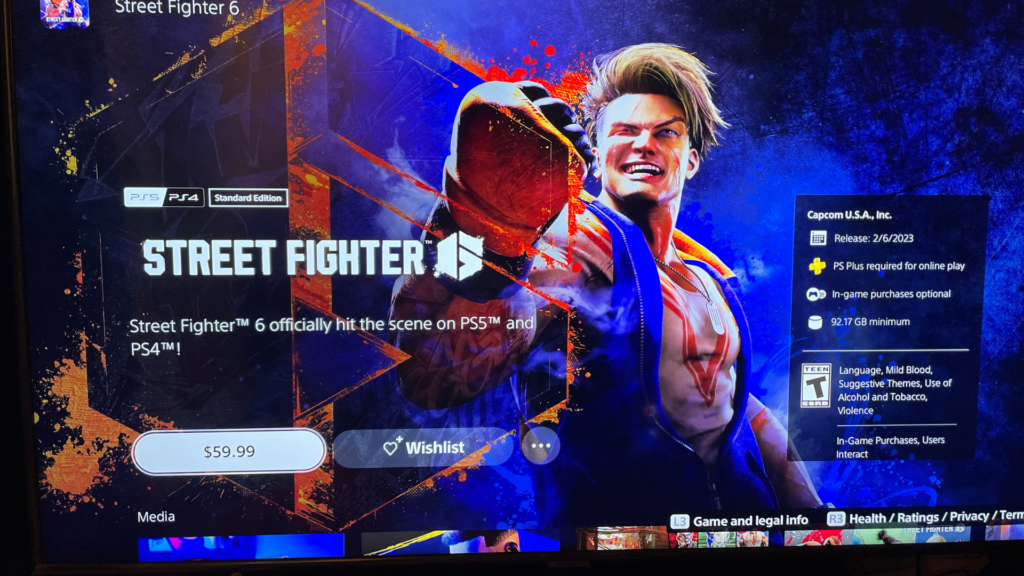 Once the purchase is confirmed, the game will download automatically to your PS5. You can also find your purchased games under the "Games" tab by selecting "Game Library" or by pressing the PS button on your controller and selecting the "Downloads/Uploads" tab and monitor its download progress.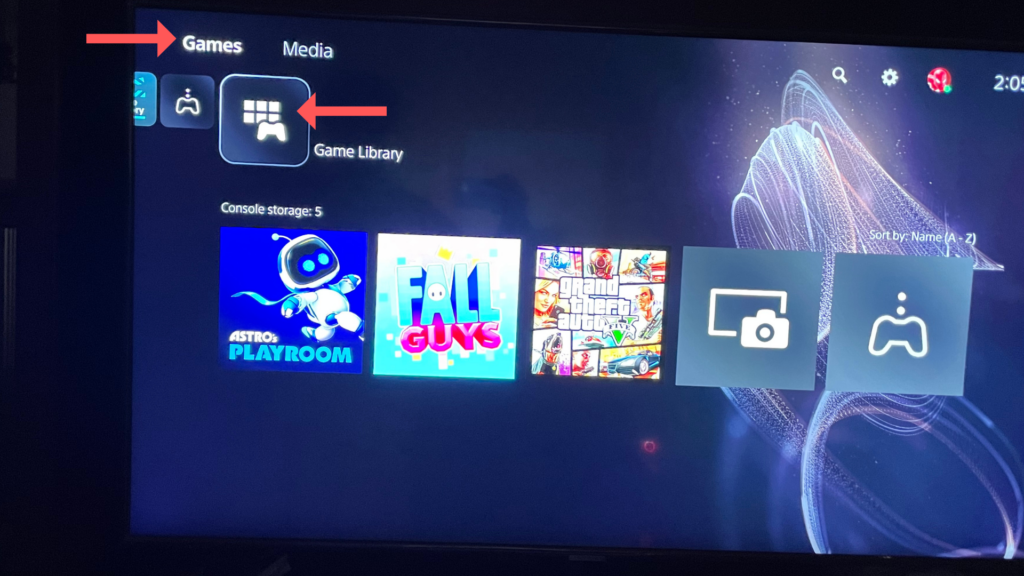 Keep in mind that child accounts will need spending limits set by the family manager to make purchases.
Using a Web Browser
To purchase digital games from PlayStation Store using a web browser, perform these steps:
Open your web browser and visit the official PlayStation Store website.
Log in to your PlayStation account.
Browse or search for the desired PS5 game.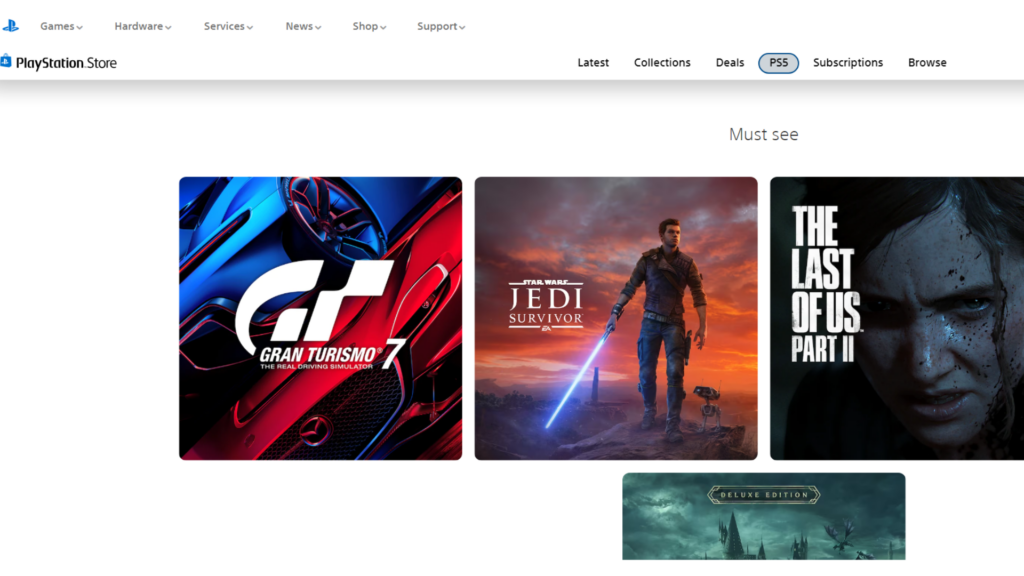 Click on the game to access its product details page.
Click Add to Cart or Pre-order (if applicable), and proceed to the cart to complete your purchase.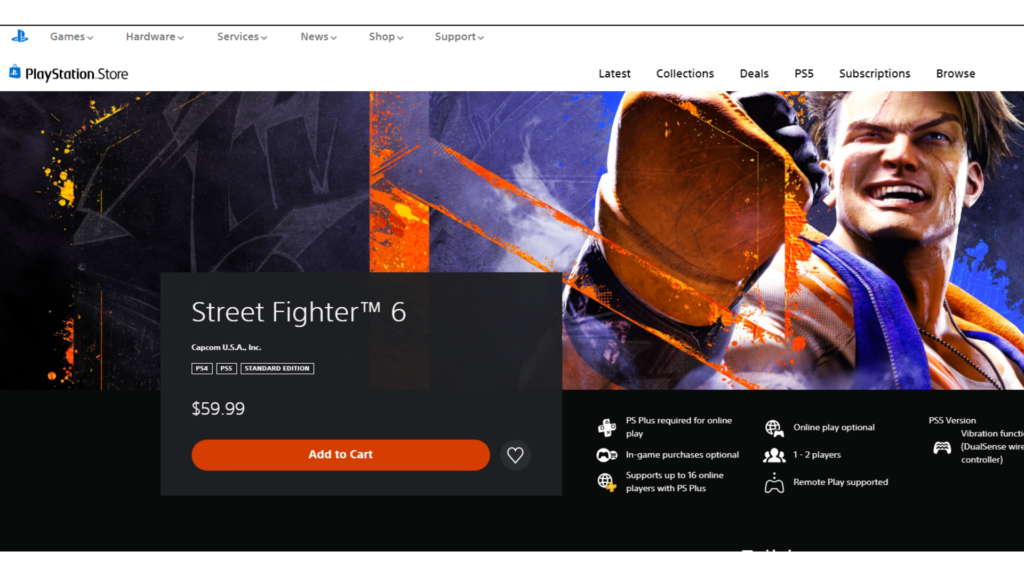 After the transaction is complete, you can remotely download the game to your PS5 console.
Remember to be signed in to the same PlayStation account on both the web and the console for a smooth purchasing experience.
Searching for Games to Purchase
When looking to buy digital PS5 games, there are several methods to find the perfect game for you. This section will help you navigate the process of searching for games effectively by using filters and sorting options, as well as checking game details before making a purchase.
Using Filters and Sorting Options
To make your search more efficient, use filters and sorting options that are provided on online stores such as the Official PlayStation™Store or other digital retailers like Amazon. Filters help you narrow down the game selection based on criteria such as genre, price, release date, and more. Here are some common filters you might find useful:
Genre: Filter games by genre to find ones that align with your interests (e.g., action, adventure, racing, sports).
Price: Set a price range to view games that fit within your budget.
Release Date: Sort games by release date to discover the most recent titles or find older ones you may have missed.
Ratings: Look for games with positive user or expert reviews to ensure a quality gaming experience.
In addition to using filters, explore sorting options to arrange games based on preferences like best-selling, top-rated, or alphabetical order. This can help you find popular titles or undiscovered gems.
Checking Game Details
Before purchasing a digital PS5 game, it is essential to review its details to know what to expect from your purchase. Here are some aspects you should consider checking:
Game Description: Read the game's description to understand its storyline, gameplay mechanics, and unique features.
System Requirements: Ensure your PS5 console meets the necessary system requirements to avoid performance issues or unplayable games.
Download Size: Check the download size of the game to ensure you have enough storage space on your console.
Age Rating: Review the game's age rating to make sure it is suitable for you or the intended recipient.
DLC and In-Game Purchases: Look for information on any additional downloadable content (DLC) or in-game purchases that may be available.
By utilizing filters and sorting options when searching for digital PS5 games and checking game details before purchasing, you can find the perfect game that meets your preferences and expectations, so you can enjoy an immersive gaming experience.
Setting up Payment Methods
When purchasing digital PS5 games, there are several payment methods you can use. This section will provide you with the necessary steps to set up payment methods like credit or debit cards, PayPal, and PSN gift cards.
Credit or Debit Card
To set up a credit or debit card as a payment method on your PlayStation account:
Go to Payment Management in your account settings.
Select Add Payment Method.
Choose Credit/Debit Card and enter your card information.
You can add up to three credit or debit cards to your account and use them to directly make purchases on PlayStation Store. Remember to keep your card information up to date to ensure uninterrupted purchases.
PayPal
If you prefer a more secure and convenient option, you can link your PayPal account to your PlayStation account. Here's how:
Sign in to your PlayStation account management.
Navigate to Payment Management and select Add Payment Method.
Choose PayPal and enter your PayPal account information.
By linking your PayPal account, you can use it as the primary payment method for PlayStation Store purchases.
PSN Gift Cards
PSN gift cards are available for purchase at various retail stores or online platforms. They can be redeemed on the PlayStation Store, adding funds to your account's wallet. Here's how to redeem a PSN gift card:
On PlayStation Store, navigate to Redeem Codes.
Enter the 12-digit code found on the gift card.
The funds will be added to your wallet, which can be used for purchasing digital PS5 games.
With these payment methods set up, you can easily purchase and enjoy digital PS5 games on your console.
Managing Your Digital Game Library
Managing a digital game library on a PlayStation 5 console is simple and straightforward. This section covers two essential aspects of managing your library: accessing purchased games and deleting and reinstalling games.
Accessing Purchased Games
To access your purchased games on the PS5 console, follow these steps:
Navigate to the PS5 home screen.
Select the "Games" tab located at the top left corner of the screen. Then select "Game Library".
Here, you'll find all your purchased games.
You can also find your purchased games online through PlayStation.com:
Go to a PlayStation.com page and sign in to your account.
Select your avatar at the top of the page.
Choose "Game Library" from the menu, then click on the "Purchased" tab.
Deleting and Reinstalling Games
To keep your PS5 system clean and organized, you may need to delete and reinstall games occasionally. Here's how to do it:
Deleting Games:
From the PS5 home screen, navigate to the game you want to delete.
Press the "Options" button on your controller.
Select "Delete" from the menu that appears.
Reinstalling Games:
Go to the "Library" tab on the PS5 home screen.
Find the game you want to reinstall in the "Purchased" category.
Select the game's icon and press the "Download" button.
By following these instructions, you can easily manage your digital game library on a PlayStation 5 console, ensuring an organized and clutter-free gaming experience.
Taking Advantage of Sales and Discounts
When it comes to purchasing digital PS5 games, there are many ways to take advantage of sales and discounts to save money. One of the best places to find deals is the PlayStation Store, where they often offer attractive discounts on various game titles. For example, recent deals have included savings of up to 75% off on games such as FIFA 23 and Call of Duty®: Modern Warfare® II.
Additionally, paying attention to seasonal events and promotions can be an excellent method of securing a discount. The PlayStation Store regularly holds sales events, including Black Friday and Holiday sales, as well as flash sales throughout the year. These events offer price reductions on a wide selection of games, both for PS5 and older consoles.
Another good approach is to join the PlayStation Plus membership program. As a member, one can receive exclusive discounts on digital games and other content. The membership also provides access to free game downloads, online multiplayer features, and other benefits. This can be especially helpful for those who frequently purchase digital games or intend on doing so in the future.
Monitoring online communities such as Reddit can be a wise choice, as users often share information about current sales, promotional codes, and upcoming discounts. For example, the r/PS5 subreddit is an excellent resource to get news about the latest deals on digital PS5 games. Subscribing to the PlayStation newsletter or following their social media channels can also keep players informed on the best time to buy their favorite digital games.
In summary, taking advantage of sales and discounts when purchasing digital PS5 games can lead to significant savings. By staying informed about various deals available in the PlayStation Store, tracking seasonal events and promotional offers, and being a PlayStation Plus member, the cost of building a library of digital PS5 games can be substantially reduced.