PS5
How to Unblock Someone on PS5: Quick and Easy Steps
Unblocking someone on your PlayStation 5 may be necessary if you've accidentally blocked a friend or you've changed your mind about a player you previously blocked. The process of unblocking is simple and can be completed within a few steps on your console.
The PlayStation 5 provides a user-friendly Game Base feature where you can manage friendships and blocked players. In addition to unblocking someone, you can also view your entire blocked player list and modify your privacy settings to ensure a comfortable gaming experience.
This article will guide you through the steps on how to unblock someone on your PS5 in a stress-free manner. So, get ready to reconnect with your fellow gamers and enjoy a seamless gaming experience on this next-generation console.
How to Unblock Someone on PS5: Step By Step
Press the PS button on your PS5 controller and select Game Base.
Then navigate to Parties, and select View all Parties
Next, select Friends > View all Friends and press Options to open the Game Base.
Navigate to the Game Base settings: Scroll to the far right of the Game Base screen to find the Game Base settings.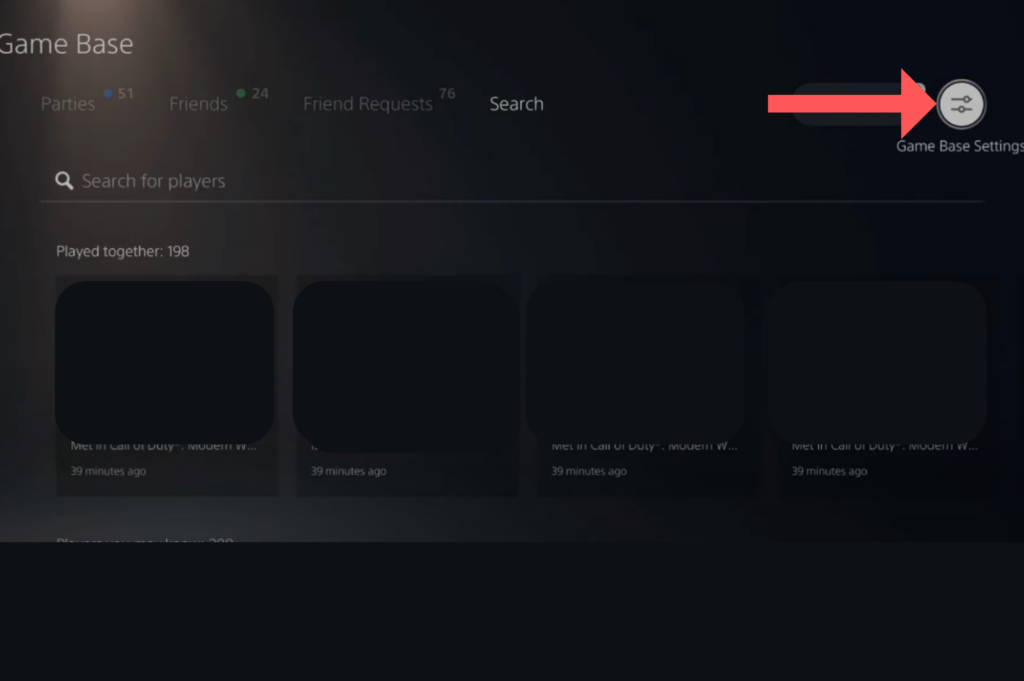 Locate the "Blocked Players" option: Scroll down in the settings menu until you find "Blocked Players."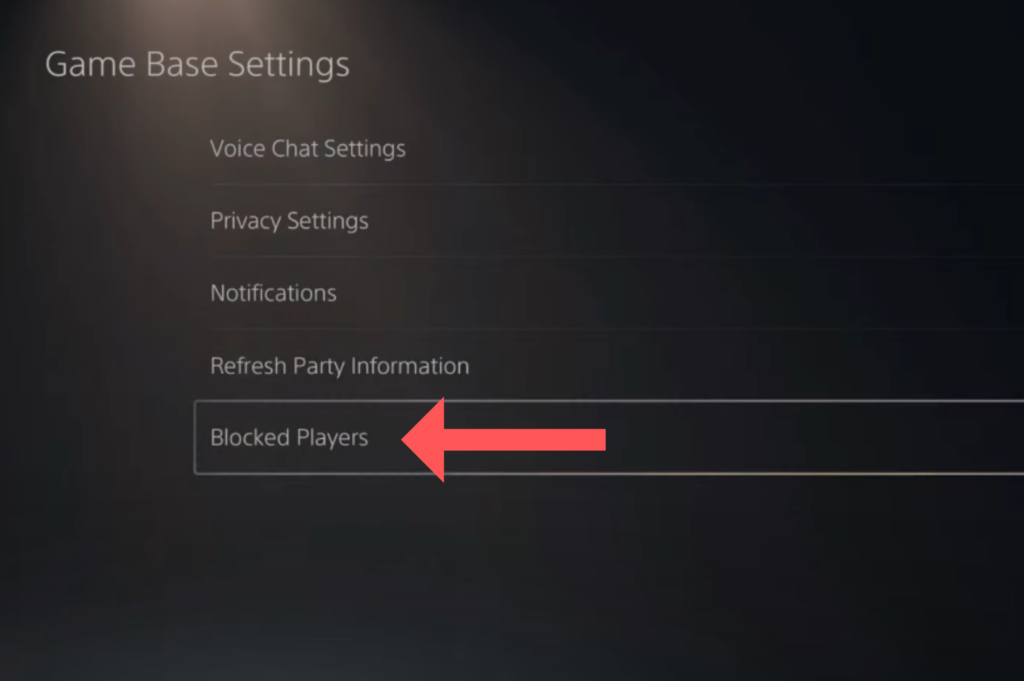 Select "Blocked Players" to view all the players you've blocked over time.
Locate the player you want to unblock, select their name and choose the "Unblock" option.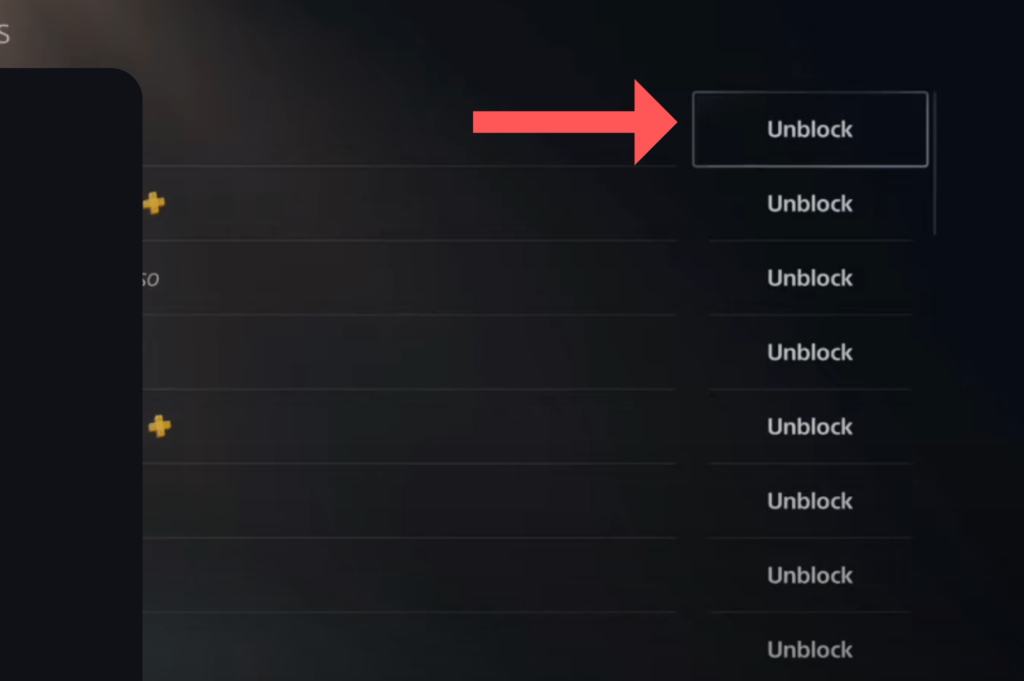 After unblocking, you can add them back to your friend list if desired.
Why Unblock Someone on PS5
There are several reasons why you might want to unblock someone on your PlayStation 5 (PS5). One of the main reasons is that you may have initially blocked them due to a misunderstanding and now wish to re-establish communication with the person.
Another reason could be that you have had a change of heart and want to give the blocked player a second chance. People's behavior can change over time, and you might feel that the player no longer displays the negative behavior that led you to block them in the first place.
Furthermore, if you share your PS5 console with family members or friends, someone else may have mistakenly blocked a player you enjoy gaming with. In this case, unblocking the person would be necessary for you to continue your gaming sessions together.
Lastly, it's possible that you accidentally blocked a person on your PS5. It can happen when navigating through menus, and if this is the case, unblocking them would simply be correcting an error you made.
Remember, unblocking a player allows both of you to send and receive messages, join parties or games, and view each other's online activity. So, consider these factors when deciding whether or not to unblock someone on your PS5.
Understanding the Effects of Unblocking a Player
When you unblock a player on PlayStation 5, you allow them to regain access to certain features and interactions with you. It is essential to understand the effects of unblocking someone before deciding to do so, as it will have consequences on how they can interact with your gaming experience.
Firstly, once unblocked, both you and the previously blocked player will be able to view each other's profiles, activities, and personal information. This means that they can explore your gaming history, trophies, and any shared content, as well as receive updates about your activities.
Secondly, unblocking a person enables them to join your parties again and participate in multiplayer games and activities. This can be an enjoyable experience if you decide to reconnect with someone you blocked in the past, but keep in mind that it can also lead to unwanted interactions if the reason for the initial block remains unresolved.
Additionally, unblocked players can also use the Share Screen feature to watch your gameplay, and you can do the same for them. This reestablishes the ability to collaborate on games by sharing gameplay insights, suggestions, and progress.
Lastly, communication is restored when you unblock someone on PS5. This grants the opportunity to send and receive messages, voice chats, and even game invitations. It's important to remember that unblocking someone can lead to conversations that might not be desired, depending on the past dynamics between both parties.
In summary, unblocking a player on PS5 reopens various interactive elements, such as profile viewing, party participation, Share Screen features, and communication. It is important to weigh the benefits and potential drawbacks of reestablishing these connections before making the decision to unblock someone on your PS5 gaming console.