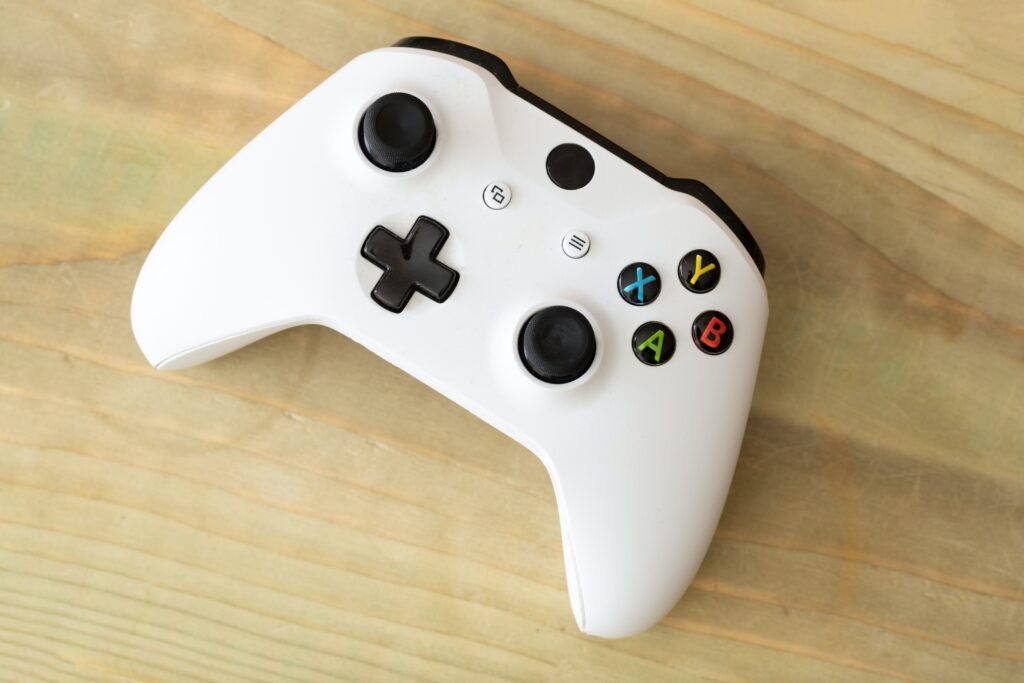 The Xbox brand is known for its versatility. As an owner of an Xbox, I can attest to that. The ability to charge your Xbox controller in different ways is just one example of this.  
There are multiple ways to charge your Xbox controller. One of which is with a phone charger. However, the phone charger needs to be a micro USB, which means only Android phone chargers will be able to charge your Xbox controller.   
Keep on reading to find out all you need to know about Xbox. There's a lot more to go over! Be sure to check out what's below.  
Ways to charge your Xbox controller:
There are multiple ways to charge your Xbox controller. Let's go over them below.  
Micro USB  
To begin with, you can use any micro USB phone charger to charge your controller. The charging times may vary based on the wire used and where you plug it in.  
To charge with a micro USB phone charger, simply plug it into the Xbox or a wall outlet. Either will suffice. In order to plug it into a wall outlet, you need a proper adapter head (just like any phone charger).  
Additionally, you can connect a wireless Xbox controller to a PC or laptop using any micro USB cable. This can charge your controller.  
However, you can do more if you wish. By connecting your controller to your PC, you can use it to play games there. You can even stream your Xbox to your PC (provided you have windows 10) and play the games using the connected controller. This leaves the television or monitor your Xbox is connected to open for someone else to use.  
Microsoft Play N Charge Kit  
If you want the official way of charging your Xbox controller, look no further than the Xbox Play N Charge Kit. This official charging kit guarantees up to thirty hours of use out of your Xbox controller. Charging the battery only takes four hours.  
But wait, it gets even better. As you charge your controller, you can still play games! Simply connect your Xbox controller to the console, and it will charge as you play. 
Batteries  
The traditional way of providing power to your Xbox controller, AA batteries, will never fail you. Double-A batteries last for a few hours and have to be swapped out when they die.  
Rechargeable Battery Pack  
Like the Xbox Play N Charge Kit, you can get a rechargeable battery pack for your Xbox controller. There are many different brands, so you should do careful research. Be sure also to read reviews.  
These battery packs will charge in only a few hours and will last quite a long time. If one battery pack dies, simply swap them out. One battery pack can charge while the other is used.  
Different Ways to Play:
Thanks to Microsoft, there are a handful of different ways that people can now experience Xbox. If you only have a PC, you can still play Xbox exclusives through Gamepass for PC.  
Gamepass is Microsoft's answer to the future of gaming. It's Netflix but for video games. There are two tiers: standard Gamepass and Gamepass Ultimate. 
Standard Gamepass is $9.99 a month and does not include any of the benefits of Gamepass Ultimate. It's only available on consoles.  
Gamepass Ultimate is $14.99 a month. It includes Gamepass, Xbox Live Gold (so you can play online), Xcloud streaming (more on this soon), and Gamepass for PC.  
Xcloud Streaming 
Xcloud streaming is only available with Gamepass Ultimate. It's a brand new way to play video games. Xcloud streaming allows you to stream video games directly to your device (iPhones, Androids, laptops, tablets) over a high-speed internet connection. This means that you technically don't even need an Xbox. You could simply purchase Gamepass Ultimate and stream games to your phone.  
Many of the games have touch screen controls built-in. However, you can connect a Bluetooth Xbox controller to your phone and use it to play. Alternatively, you could purchase a Razor Kishi. It's a controller designed specifically for phones, turning your entire device into a controller that can be used with Xcloud. You can even charge your phone while this mobile controller is plugged in.  
With Xcloud, you are only able to stream games that are available on Gamepass.  
The Future of Gaming  
Microsoft is going all-in in order to revolutionize the future of gaming. They recently announced an Xbox tv app, in addition to a separate Xcloud streaming stick. 
This means that soon people on the fence about Xbox don't need to purchase an entire console to get the experience. The TV app will allow owners of smart TVs to play Gamepass via Microsoft's xcloud technology.  
Additionally, the Xcloud gaming stick works similar to the Amazon Firestick. Those without an Xbox or a smart television can purchase this stick (when it becomes available) and play Gamepass games via Xcloud. It remains to be seen whether this will still require a Gamepass subscription (although I would assume so).  
Top Gamepass Games  
Halo: Master Chief Collection  
Gears of War 1-5  
Titanfall 2  
Battlefield 4 
Battlefield 1  
Battlefield 5  
Destiny 2: Beyond Light + Expansions  
Wasteland 1-3  
Fallout 3  
Fallout 4  
Fallout: New Vegas  
Rainbow Six Siege  
Dishonored 2  
Control  
State of Decay 2  
Forza Horizon 4  
Final Thoughts
A lot is going on in the wonderful world of Xbox. There are multiple ways to charge your Xbox controller. These include traditional AA batteries, the Xbox Play N Charge Kit, any micro USB cable, or rechargeable battery packs.  
Additionally, you can use Xcloud to stream to your mobile device if you have purchased Gamepass Ultimate. An Xbox Bluetooth controller can be connected to the device. Alternatively, you can buy a Razor Kishi, which is a controller designed for mobile phones.  
Finally, Xbox has also announced a new Gamepass TV application as well as an Xcloud stick. Consumers curious about Xbox can check out these options in the future when they become available to the public.  
As you can see, there's a lot going on. Be sure to stay up to date!