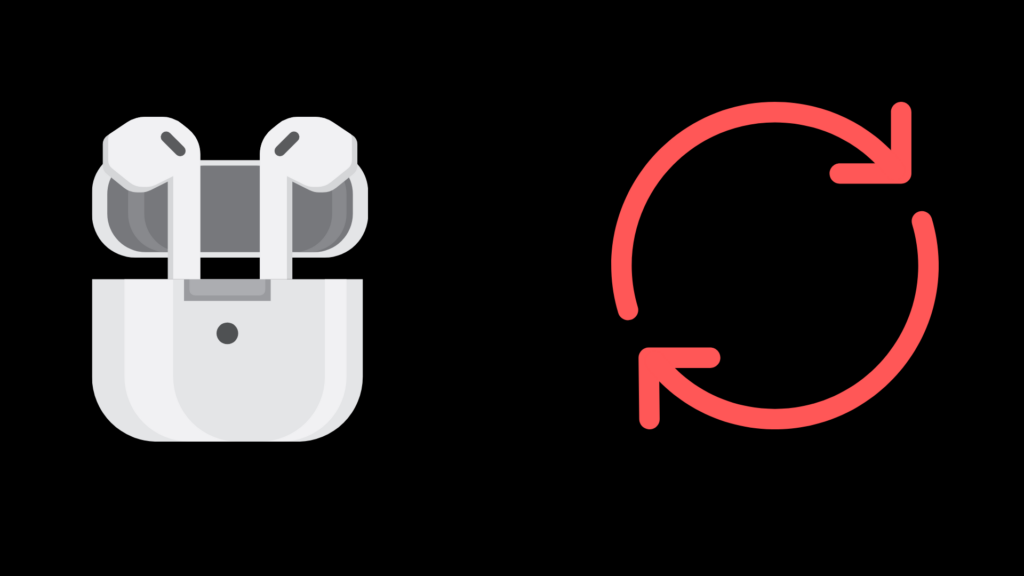 Apple's AirPods are convenient earbuds with built-in microphones that let you enjoy media without bothering others and take calls without using your hands. They require charging because of their internal battery and, like most Bluetooth devices, may occasionally need to be reset to fix issues with the battery or connection.
When you reset your Apple AirPods, all the settings go back to factory status. You will need to reconnect your AirPods to your device once again and update the settings back to your preference. If you had an issue, it might be resolved, especially if it was related to your settings.
Resetting your AirPods and changing their settings is relatively straightforward. You can also use some tricks to get the most out of these convenient little devices. Keep reading to learn more.
How to Reset Your AirPods
After placing your Airpod or AirPods Pro in their charging case, shut the lid, and wait 30 seconds. Then, open the cover and launch the Settings app on your Apple device. Go to "Settings" and select "Bluetooth." Next, tap the More Info button, which looks like the lowercase letter "i," next to your AirPods. Select "Forget This Device" and confirm that you want to forget the device. Next, open the lid of your charging case, and hold the setup button on the back for 15 seconds. The indicator light should flash yellow, then white. 
To reconnect your AirPods, place the case with the lid open close to your iPhone or iPad. Your device will detect the AirPods and walk you through the Bluetooth connection process.
If Your AirPods Don't Play Audio
You may not have to reset your AirPods if your only issue is that they don't play audio. This could simply be an issue with your settings. To check which audio device is currently selected, swipe down from the top right corner of your Apple device. Touch the Airplay icon. If anything other than your AirPods is listed under "Headphones,"  your AirPods won't play audio!
Note that if you're using an iPhone 8 or older or are on iOS 11 or earlier, you'll need to swipe up from the bottom of your device to access this menu.
Fix AirPods Connection Issues
Sometimes AirPods struggle to connect with Apple devices. Place your AirPods in the charging case and close the lid. After waiting 15 seconds, press the setup button for approximately 10 seconds. When the notification light flashes white, they're ready to connect! Place your charging case with the lid open next to your device. When your phone recognizes that AirPods are nearby, it will direct you through the Bluetooth connection process.
Make Sure Your Device Is Compatible
If you've never been able to use your AirPods with your Apple device, the reason might be incompatible. Sadly, AirPods aren't compatible with all Apple devices. 
Devices Compatible with AirPods 3rd Gen
Devices Compatible with 2nd Generation AirPods
Devices Compatible with Original AirPods
Devices Compatible with AirPods Pro
Luckily, updating your device to the latest operating system will make it compatible with your AirPods.
You'll notice that newer AirPods aren't compatible with older Apple operating systems. If your device cannot update to a new operating system or you prefer it as it is, you won't be able to use the latest AirPods (3rd generation). However, you can buy older AirPods, either directly from Apple, another retailer, or a person selling theirs. 
When Resetting Your AirPods Isn't the Solution
If you want to use your AirPods with a different Apple ID or sell them, which would require someone else to connect them to their Apple ID, resetting isn't enough. Instead, you have to remove the AirPods from your Apple ID.
To do this, open the Find My app on your iPhone or iPad. Next, tap to select your AirPods. Swipe up, and choose the option to remove the AirPods as a device. Touch "Remove" to confirm the action.
When to Contact Apple Support
Although your AirPods are relatively smart compared to the headphones of the past, you can only do so much if they stop working. Past charging, resetting, and reconnecting your Aipods or updating the software on your Apple device, there isn't much you can do. You can only access the settings through AirPods on your iPhone or iPad, and not the AirPods themselves.
If you've exhausted the suggestions on this list, it's time to contact Apple Support. You may qualify for replacement AirPods or to have your services.
Finally, if you've lost one or both AirPods or the charging case, resetting them obviously won't help. You can buy replacements from Apple and might want to consider setting up notifications to prevent leaving your AirPods behind. You can do this with the Find My app. Touch "Devices" and select your AirPods. Tap "Notify When Left Behind," then enable it according to the direction.