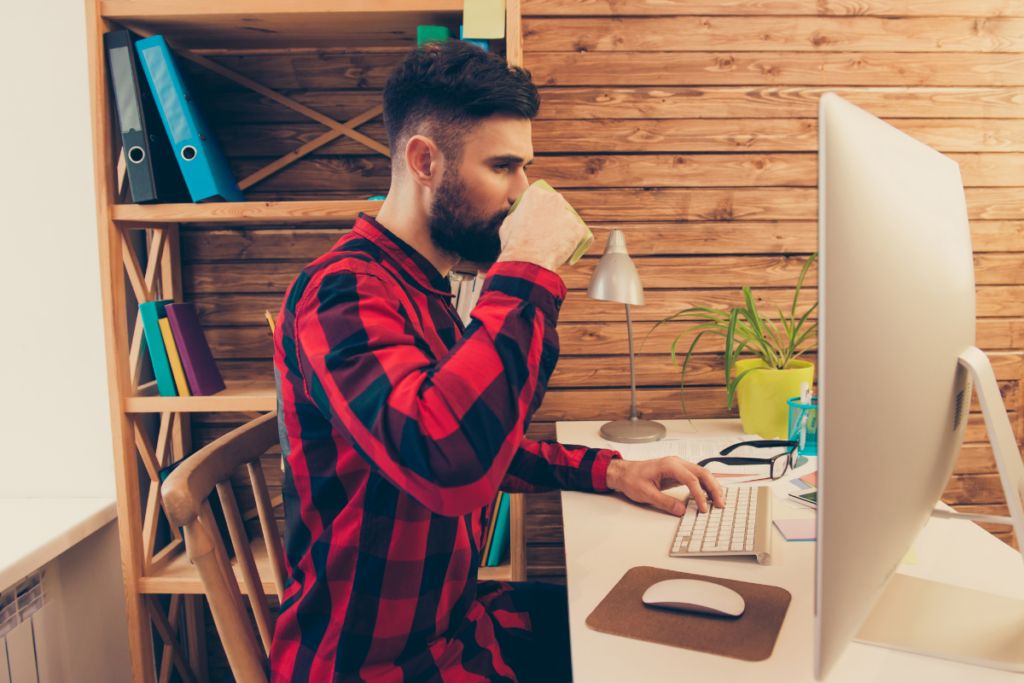 Google Nest home products are great and they all connect seamlessly, which means that you can view your Nest camera from almost any device, including your computer. It does not matter if you want to view the live feed of your camera or check the video history, all that is possible from your computer. Here is how to do it. 
To view your Nest camera, your PC will have to be connected to the Internet. Simply open your Internet browser, log in to Google Nest on the website, and open the live feed. You can fullscreen it or keep it windowed. The camera is pretty much lag-free and well-optimized and you do not even need to download a separate program to use it. 
What are some things that you can and can't do with Nest on a computer? You can learn more about this topic by reading the rest of the article. Without any further ado, let's get started! 
How to View My Nest Camera on my Computer? 
Let's start by saying that watching videos from your video history is much easier and better on your computer compared to the phone. The display on your PC is much larger, which means that you can see more detail on it. Also, the timeline below the video makes it easy to skim through the replay and keep track. 
The timeline marks significant motion and sound that occurred in the video, allowing you to easily check it. The timeline has a calendar with the date of the video when it was recorded, time buttons, timeline arrows, activity zones, and more. It even allows you to create and view time-lapses and other clips. 
All videos are stored on the cloud, which means that you need an Internet connection to access them. Both the live camera feed and video history can be found on the Nest website. Make sure that you have Windows 7 or newer, Mac OS 10.9 or newer, or Chrome OS 38 or newer. Also, your browser has to be up to date. If the feed is not working, that could be the reason. 
Viewing Nest camera on your computer is simple. Just log in to the Nest website and you will notice that the layout is pretty familiar. This is because it looks a lot like the one from the Nest app on your phone or tablet. You should see your live camera feed from all your Nest cameras as soon as you log in. 
If not, you can try logging out and in again and you can try to reconnect the Nest camera. If the camera feed works on your phone, it will work on your computer as well. And if you are experiencing lag, stutter, and other similar issues, then your Internet connection is to blame. Here are some things that you can try to fix this: 
Unplug your router, wait for a minute, and plug it back in.  
Disconnect all other devices connected to the network. 
If you are using Wi-Fi, switch to 5 GHz or, even better, plug in an Ethernet cable as it provides much better bandwidth. 
Bring your Nest camera closer to your router or vice versa. 
Upgrade your Internet or buy a better router 
If both the live camera feed and the recorded footage from video history are choppy and laggy, it could be an issue with your computer. If you have an old computer with slow hardware or if your PC is overheating, you can upgrade your computer or change your thermal compound on the CPU and the overall performance of your computer will improve. 
Things You Can Do on the Computer 
There are quite a few things that you can do on the Nest website using your computer. Sure, there are more features available on your phone or tablet, but the website has a few tricks up its sleeve too. This is what you can do on the computer: 
Watch video recordings or live camera feed 
Create and share videos 
Make time-lapses 
Download and delete clips 
Change the sharing permissions for the camera's video stream 
Manage Nest devices 
View technical information, the status of your devices, current security level 
Some of those features are pretty neat and are much better than on your phone. For example, creating clips from your video history on your phone allows you to make clips only up to 2 and a half minutes long. On your computer, you can create videos up to 60 minutes in length. Also, you can create time-lapses only on your PC. 
Things You Can't Do on the Computer 
 Just like there are some nice extra features on the website when you open it on your PC, there are a few things that you can only do using your phone or tablet. Due to security reasons, several features are disabled to protect your privacy and safety. Here are some of the disabled features and things that you can't do: 
Change passcodes 
Manage subscriptions 
Change security levels (You can still switch between Home and Away modes) 
Most Nest x Yale features (locking/unlocking the door, changing passcodes, changing settings, etc.) 
Silencing smoke and CO alarms 
Use Sightline 
While this is quite a long list that contains some very important things, such as changing most settings and passcodes, you can still do all of these from your phone, which is probably more convenient anyway. In a way, it is good that some of these features are disabled because somebody who got access to your computer could unlock your front door, which is a huge problem. 
Final Thoughts 
Viewing your Nest camera from your computer is easy and convenient. The timeline feature is excellent as it allows you to check all the important events from a video and you can create long clips and even time-lapses. You can also watch the live feed from your camera. The quality is great and it is lag-free, but this will depend on your Internet connection.