Bringing together the best of both worlds, a high-quality Xbox controller and an affordable and lightweight Chromebook, can make for an unbeatable gaming setup.
Connecting your Xbox controller to your Chromebook is a simple process that can greatly enhance your gaming experience.
This guide provides a step-by-step tutorial on how to connect your Xbox controller to your Chromebook, as well as tips and troubleshooting suggestions to ensure a smooth setup.
Check Chromebook Compatibility
Before diving into the setup process, it is essential to make sure that your Chromebook is compatible with the Xbox controller. While most Chromebook models released after 2017 should work, there are some exceptions. To confirm compatibility, visit the Chromebook support website and check the list of supported devices. This will ensure that you are able to connect your Xbox controller to your Chromebook and have a seamless gaming experience.
Connect Xbox Controller to Chromebook
The Wired Method
The easiest way to connect your Xbox controller to your Chromebook is via a wired connection. All you would need is a Micro USB or USB cable depending on the controller you own. Then simply plug the into the controller's port and the other end into your Chromebook
Now press the Xbox logo to turn your controller on, and you should be good to go.
The Bluetooth Method
The setup process is quick and straightforward.
Step 1: Turn on your Xbox controller by pressing the Xbox button.
Step 2: Put your Xbox controller into pairing mode by pressing and holding the pairing button located on the top of the controller.
Step 3: On your Chromebook, go to the status area in the bottom right corner of the screen, click on the settings icon, and select the "Bluetooth" option.
Step 4: Find your Xbox controller in the list of available Bluetooth devices and select "Pair".
Step 5: Follow the on-screen instructions to complete the pairing process.
Step 6: Once the controller is paired, it should automatically connect to your Chromebook each time it is turned on and in range.
If you are using a Micro-USB cable, simply connect the controller to your Chromebook using the cable, and your controller should be automatically recognized and ready to use.
It's important to note that not all Chromebooks have Bluetooth functionality. However, fortunately, you can use a Bluetooth adapter as an alternative.
Use Xbox Controller with Chromebook Games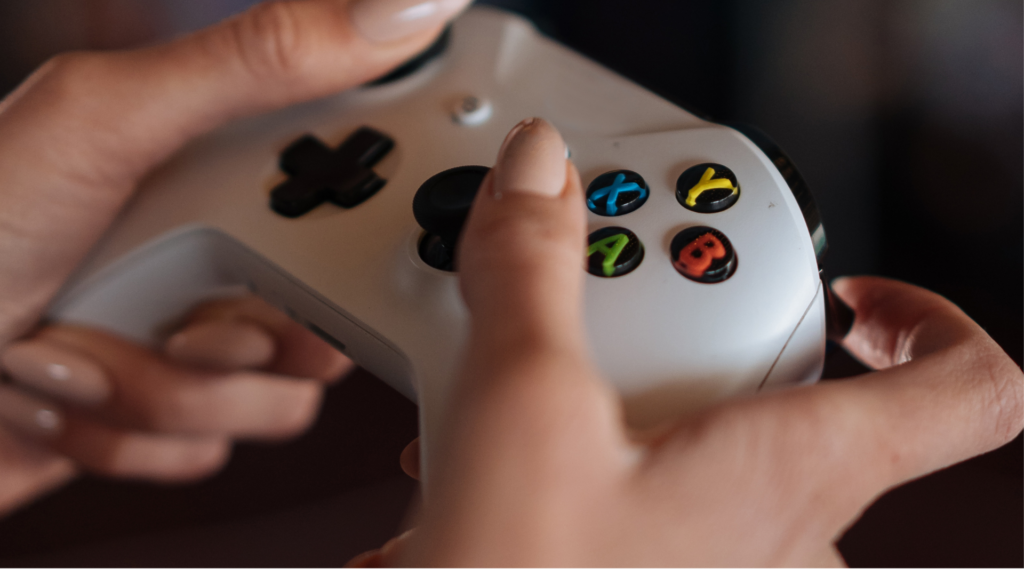 With your Xbox controller connected to your Chromebook, you're ready to start gaming. You can use your controller to play games available on the Chrome Web Store or Android app store. Before starting a game, check the game's description to see if it supports Xbox controllers. Some games may require additional setup or configuration to work with an Xbox controller, so be sure to follow the instructions provided.
To play games on your Chromebook, simply launch the game and it should automatically detect your Xbox controller as the input device. If not, you may need to manually select the controller in the game's settings or options. You can use your Xbox controller's buttons, triggers, sticks, and D-pad to control the game, just like you would on an Xbox console. The controls may vary depending on the game, so be sure to familiarize yourself with the game's controls before playing.
Troubleshooting Tips
In the unlikely event that you run into any issues while connecting your Xbox controller to your Chromebook, there are a few troubleshooting tips you can try.
Make sure your Xbox controller is charged and turned on.
Ensure that your Chromebook and Xbox controller are close to each other and not too far apart.
Try restarting both your Chromebook and Xbox controller.
Check that your Chromebook has the latest updates and software installed.
Try connecting your Xbox controller using a different USB port or cable.
Additional Information
In addition to connecting your Xbox controller to your Chromebook, there are a few other things you can do to further enhance your gaming experience. Consider purchasing a gaming mouse for precision control, a gaming headset for immersive sound, or a laptop cooling pad to keep your Chromebook from overheating during extended gaming sessions. Additionally, you can use cloud gaming services like Google Stadia or GeForce NOW to play high-quality games on your Chromebook without the need for a powerful graphics card.
Another option is to use a gaming remote or gamepad with your Chromebook. These remotes are specifically designed for gaming and can provide a more comfortable gaming experience compared to using a keyboard and mouse. Some popular gaming remotes for Chromebook include the PDP PixelPals and the Logitech F710 Wireless Gamepad.
Connecting your Xbox controller to your Chromebook is a straightforward process that can greatly enhance your gaming experience. With this guide, you should be able to connect your Xbox controller to your Chromebook in no time and start enjoying your favorite games with ease. So, what are you waiting for? Get gaming!