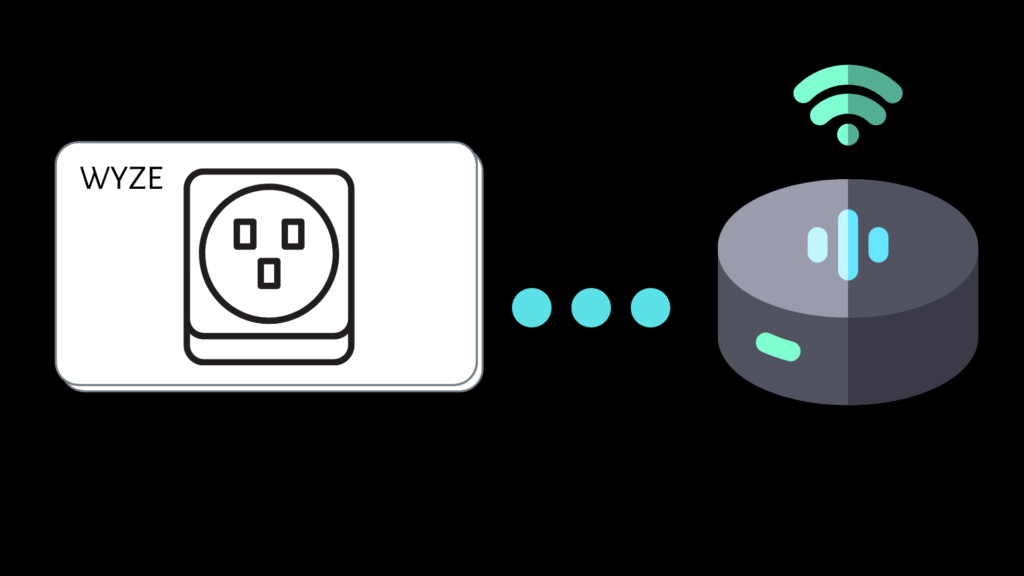 Most people prefer Wyze plugs for their user-friendliness. Still, there are times when you want to integrate them with some of your products. Interestingly, you can pair them with Amazon Alexa and still enjoy control of your Fire TV, Echo Spot, lights, and more.
Are you wondering how to connect Wyze Smart Plug to Alexa? Don't fret. We've put together this guide to walk you through the easy process of connecting Wyze Smart to Alexa.
But before we dive in, first things first:
How do you set up a Wyze Skill?
Before you can enjoy using your Wyze Smart Plug to Alexa, you need to set a Wyze Skill. This setup will allow you to use voice commands. 
First, you need to link  Alexa with your Wyze Account. For this, you can follow these easy steps:
Download the Wyze app to your phone or tablet.
Open the Wyze app, and you will see the account tab on your bottom left. 
Click on Smart integrations, then an option to link with Alexa will pop up.
You can download the Alex app from Apple Store or Google Play Store. Or visit alexa.amazon.com. You will find more information that will help you download Alexa and link it with the Wyze app well.  
Ask Alexa to enable your Wyze account.
If you find all the above steps overwhelming, you can link your Wyze account with the Alexa App by asking Alexa to do it for you. You can tell Alexa to "Enable Wyze skill." Wait, and Alexa will enable the account for you.
Once you are sure your account has been enabled, you can use your username and password to authorize Alexa to access your camera. 
Up next, help Alexa find your device:
Select add device
Alexa won't find your camera unless you help it find your device. You can do this by selecting "Add Device." Alternatively, you can tell Alexa to find your camera. All you have to say is, "Discover my devices," and Alexa will find your camera.
Wait for Alexa to discover your camera. It shouldn't take less than a minute, depending on your internet speed. Once Alexa finds your camera, it will list the plug under "Devices" in the smart "Home" section of the Alexa application. 
Different voice commands 
Once you connect your Wyze Smart Plug correctly, you can control your home from anywhere with a command of your voice. You will be able to check the status of all of your Wyze Plugs and turn them on or off remotely. 
Alexa voice commands
Once you connect the Wyze Smart Plug to Alexa, you start enjoying using voice commands. For instance, you can turn the lights on while lying in bed. 
Edit your Wyze Smart Plug name anytime
You may realize that your plug name is hard for Alexa to hear. Fortunately, you can edit the name of your Wyze Smart Plug easily. 
First, you can rename the name of the plug directly from the Wyze app. By navigating to the "Home Tab" of the app, go to the Settings icon in the top right.
Remember, once you update the name of your Wyze Smart Plug, you have to enable your Amazon device to rediscover the plug. Once this happens, the updated name will appear in the Alexa application.
Renaming your plug's name via the Alexa app
Another easy option for renaming your plug's name is the Alexa app or alexa.amazon.com. Go to the Alexa app or alexa.amazon.com. Tap on the Wyze Plug, which will be within the Smart Home section of the Alexa app. From there, tap edit and change the name.
 The second option is to keep your plug's name the same on the Wyze app while changing the name you call to reference it for Alexa.  
Follow the below easy steps:
Log in with your password.
Navigate to the menu and select "Smart Home." 
In the Devices tab, select Add Device. 
Alexa will discover devices, but your new Plug name will show when you view your devices.
Lastly, there are times when your Alexa device won't be responsive. You can fix this issue by restarting your Wi-Fi, changing its password, or resetting you. Another way to fix an unresponsive Alexa device is by checking your cable connections, and ensuring that you enter the correct password. 
What is a Wyze smart plug?
Wyze plug is a smart plug that allows you to command your home with your voice. You can integrate a Wyze smart plug with Alexa, and turn things on and off with your voice. 
For instance, you can use Amazon Alexa to turn lights on or off in your room. Or even turn on your coffee machine. But a Wyze smart would require an internet connection for setup and for you to enjoy all its features.