Uncategorized
Can You Tell When Someone Checks Your Mobile Phone Location?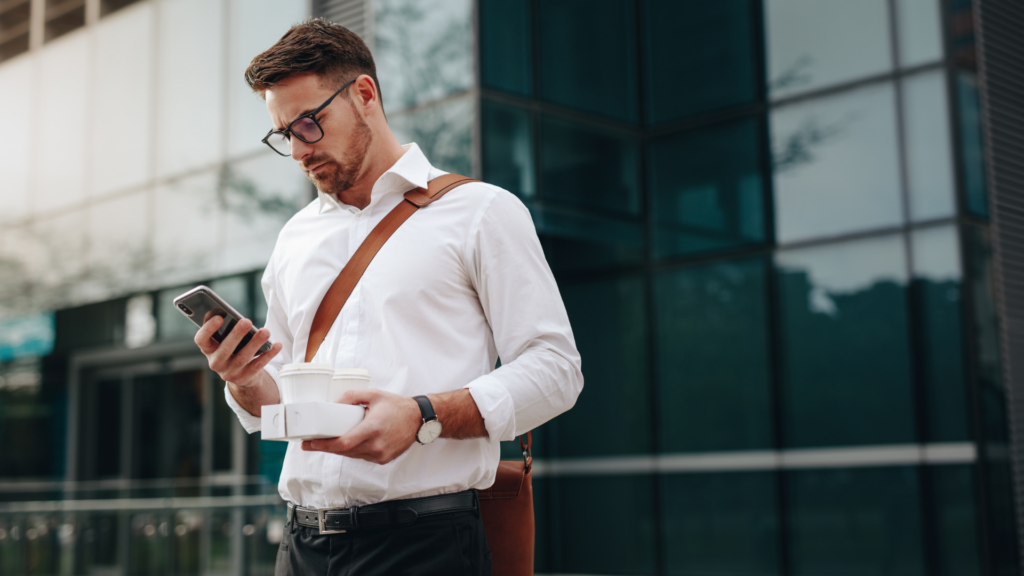 There are plenty of reasons to share your location with friends and family, including the safety of someone knowing your location and keeping someone updated about your travel plans. Thanks to map and family apps, you can control who sees your location and even change location sharing temporarily if you're concerned about privacy.
Unfortunately, you cannot see when someone tracks your device's location via an app such as Google Maps or Apple's Find My app. Similarly, you won't know if your cell company is tracking your phone, which could happen if they're working with a law enforcement agency.
This isn't necessarily a reason for concern, however. You can control who sees your location via the location sharing function of your phone, whether you're an Android or iPhone user. Parents should also rest assured that profiles created for children under 13 can only share locations with their parents.
If you want to keep your location private, keep reading to discover how to lock down your settings.
Stop People From Seeing Your Location on an iPhone
You have several options to disable location tracking on your iPhone or other Apple device. Of particular note is the Share My Location feature, which shows your location to allow users via the Find My app. For example, if someone has added you as a member of their family to enable Family Sharing, they may also be able to track your location. 
Similarly, if you've previously added a friend in the Find My app to share your location, they'll be able to locate you on the map in the app or ask Siri where you are. When your location is visible, your friends can use Maps to get directions to your location. Remember that you can grant access to your location for an hour, until the end of the day, or indefinitely. If you don't want friends to know where you are at all times, choose one of the first two options.
Disable Location Services
First, you can disable it by opening the Settings app, choosing "Privacy" and selecting "Location Services." Next, you'll see the option to turn off Location, which won't alert anyone who previously had access to your location. Because this disables the GPS entirely, some apps may not work. This includes Find My iPhone. However, you can also choose individual apps that can still use your location while Location Services remain off.
Stop Sharing Your Location
You can stop sharing your location from "Settings" within the Find My app. Select "Privacy," then "Location Settings," and "Share My Location." From here, you can disable or enable location sharing. This tab also lets you disable Find My iPhone, which you may wish to do if your Apple ID has been compromised. However, you have to enable this feature once more to track a lost iPhone in the future.
Customize Who Can See Your Location
If you only want to stop someone who previously had access from viewing your location, Find My also has you covered. Open the app, open the People tab, and choose the person you no longer want to see where you are. Next, tap "Stop Sharing My Location." Note that they will not receive an alert that you've revoked access to your location, but they will be able to see that you're no longer sharing your location and request access once more through the app, but you can always choose "Cancel" to ignore the request.
Switch Which Device Is Tracked
If you have more than one Apple device, you may be able to protect your privacy by switching which device is associated with your location. For example, you could use your iPad as your location and not your iPhone, so the location will only be accurate when you're with your iPad.
To change which device shares your location, open the Find My app on the device you want to connect to your location. Select your profile, where you'll have the option to use this device for your location.
Finally, you can revoke sharing access by removing yourself from a family in the Family app. You must be at least 13 years old to remove yourself. Alternatively, the family organizer can remove teenagers and adults from the family.
Choose Who Can Track Your Location on Android
Android users can share their location to contacts with the Maps app or use Family Link, and these same apps provide multiple ways for users who are at least 13 years old to disable location sharing.
Turn Off GPS Tracking
Open the Settings app select "Location." Click to toggle location on or off. You can always disable the GPS function of your phone from the pull-down menu. Maps and other location-based services may not work.
If you want to stop specific apps from viewing your location, tap "App access to location." You'll see apps that can access your location all the time and only when in use. Touch an app to change its location access settings.
For example, you can change access from allowed while in use to "Ask every time" or deny location access entirely. Keep in mind that you cannot allow the Google app access all the time or reject it. All other apps give you the option to restrict and deny location access, however.
Revoke Location Access via Maps
When sharing your location with Google, you have the option to only share your location for a limited amount of time or until you turn it off. Location sharing lasts for an hour by default, but you can reduce that time by 15-minute increments for a minimum of 15 minutes.
Choose "Stop" to end location sharing immediately. You can also log into your Google account in your browser to stop sharing your location, but you can only enable sharing on your mobile device. 
If you stop sharing your location via a link, individual people to whom you've granted access will still be able to see where you are until the timer runs out or you stop sharing. This means you can permanently share your location with people for safety or convenience reasons.
When you stop sharing your location, your friends and family will be able to request access once more. You can select "No" if you don't want to share your location.
Finally, you can permanently block someone from seeing where you are with Google Maps by tapping your profile picture or initials, selecting "Location sharing," and tapping the menu button (three dots) in the corner. People who share their location with you or who can currently see your location will appear in a list on the screen.
Tap the menu button next to the person you want to block and choose "Block." Next, verify that you want to block this person from your location. Note that location-based activities such as photo tags with that person won't work if you block them this way.
Stop Parents From Seeing Your Location with Family Link
If you use Google's Family Link app with an account that already existed and are at least 13 years old, you can stop your parents from seeing your location by stopping supervision using the Family Link app. Pap Manage Settings, select Account Info and choose to Stop Supervision. When a parent does this, location sharing will stop. However, if the child does it, their parents will see an alert, and supervised devices will be locked for 24 hours. Ending supervision without your parent's permission also removes access to using your family payment method.
Go Incognito
If you only want to disable location sharing temporarily, you can turn on Incognito mode. Tap your profile icon in Maps and select "Turn on incognito mode." Aside from disabling location sharing, this feature stops saving your browser and search history or personalizing Maps using your activity. Touch the Incognito icon in the corner and select "Turn off incognito mode" when you're done using it.
Stop Sharing Your Phone's Location Quickly
Location sharing only works on both types of devices when a connection is present, so turning off your Wi-Fi and cellular connections or powering down your phone entirely might be the fastest way to stop anyone from tracking your phone's location using an app. This is also the only way for children to stop parents who manage their accounts from seeing their location. However, even turning off your phone won't stop your cell provider from tracking your phone. To do that, remove your phone's battery. For unibody phones with permanent batteries, assume your provider can always track your location.