Uncategorized
Can You Connect PS4 Controller to PC Without Bluetooth?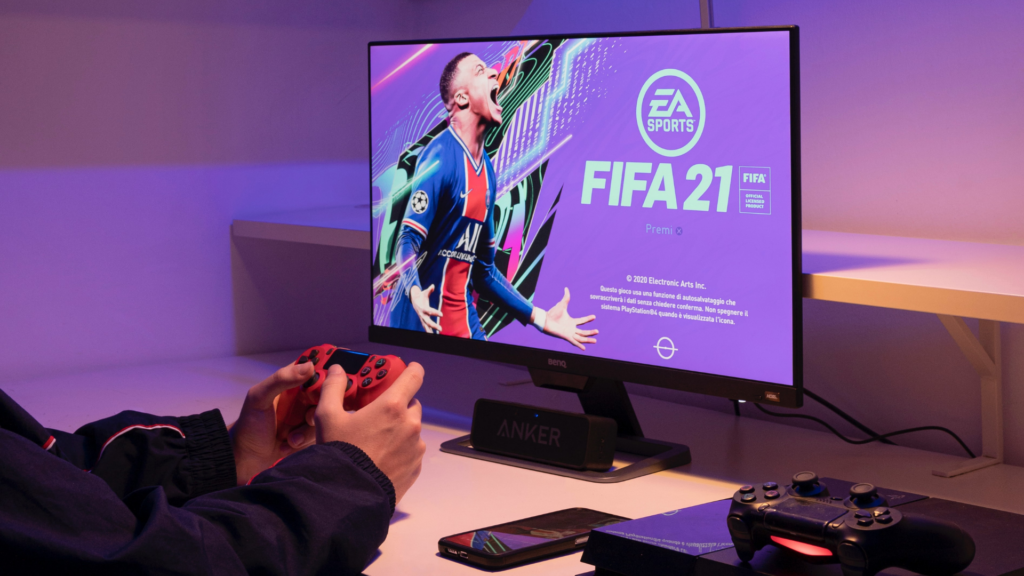 If you love spending time gaming on your PS4 but want to bring some of that experience to your PC gaming, then you're in luck because it's super easy to connect your PS4 controller to a Windows computer. However, getting your controller to connect can be challenging when most modern controllers connect wirelessly through Bluetooth. 
The easiest way to connect your PS4 controller to your PC without using Bluetooth is through a USB cable for platforms like Steam or, if you're using other platforms, you'll need a program to help your PC recognize the controller.  
Keep reading to learn the exact steps to make sure your controller is connected correctly. Your computer recognizes the connection and some other accessories you may need to get a more reliable link. 
How to connect a PS4 controller to your PC without Bluetooth
Using Steam for your PC gaming, you can plug your controller in using a USB cable. However, if you want to use other gaming platforms on your PC, you will need to use a utility called DS4Windows. This program should work for any version of Windows you have installed. 
Download DS4Windows
You can find the free utility DS4Windows on GitHub, and you will want to download the latest version by clicking on the zip version of the file. 
Install DS4Windows
Click on the zip file once it's fully downloaded and open the program. You will want to double click on the DS4Updater, and the program will install on your PC. 
Connect your controller
You can plug in your PS4 controller with a USB cable, and your PC should recognize the plugged-in device. Now you can play on whatever gaming platform you want and use your PS4 controller. 
Why won't your PS4 controller connect to your PC? 
If your controller isn't connecting to your PC, you may need to go into the Control Panel and make sure that you've added your controller as a device. If not, you can click on Add Device and wait for it to search for new devices. Click on your controller when it appears, and your PC will remember this device for later use. 
How do you connect your PS4 controller to your PC without downloading?
There may be cases where you don't need to install a utility program to connect your PS4 controller to your PC. If you prefer gaming on Steam, Steam will automatically recognize the controller when you plug in the USB cable. 
You may also be able to plug in the controller and go to your Devices Settings and connect to the controller without any further work on your part. 
Why won't your PC recognize your controller?
You may find that your PC doesn't recognize your controller because you've plugged in too many devices into your machine. You can try disconnecting other devices that you don't currently need and see if your PC still can't recognize your controller. Also, using a USB hub can cause problems, so try plugging the controller directly into your PC. 
How do you calibrate your PS4 controller on a PC?
Even though it's simple to plug in your controller and start using it, you may want to fine-tune the calibration to make sure you have the sensitivity you need. Here are some easy steps to calibrating your controller on a PC, so you get to the best gameplay experience. 
Open the calibration tool
Type "controller" into the search bar on your start menu to find the section of the Control Panel called "Set up USB controllers."
Running the calibration
Select your controller and click Properties. Go to the Settings tab and click the Calibrate button. A Wizard window will open and proper you through the steps you need to take. Calibration is especially helpful if you're using a joystick, and you may still need to play around a bit to get the controls fully calibrated. 
Calibrating for Steam
You will need to open the Big Picture menu located at the top right of Steam to access the Setting cog. From there, you can click the Controller Settings, then go to the Detected Controllers section and click on the PS4 controller. A "Calibrate" button will appear that you can click on.
Make sure to click the "Lock Out Joystick Navigation" on the popup menu before clicking Start Full AutoCalibration. Then follow the instructions for how to move the different controls until completing the calibration. 
Final Thoughts
It's a lot easier to connect a PS4 controller to your PC without the use of Bluetooth since a USB offers a more reliable connection. You don't have to worry about adapting the Bluetooth signal to make the connection work since some consoles use unique signals to prevent people from using controllers across consoles and brands.