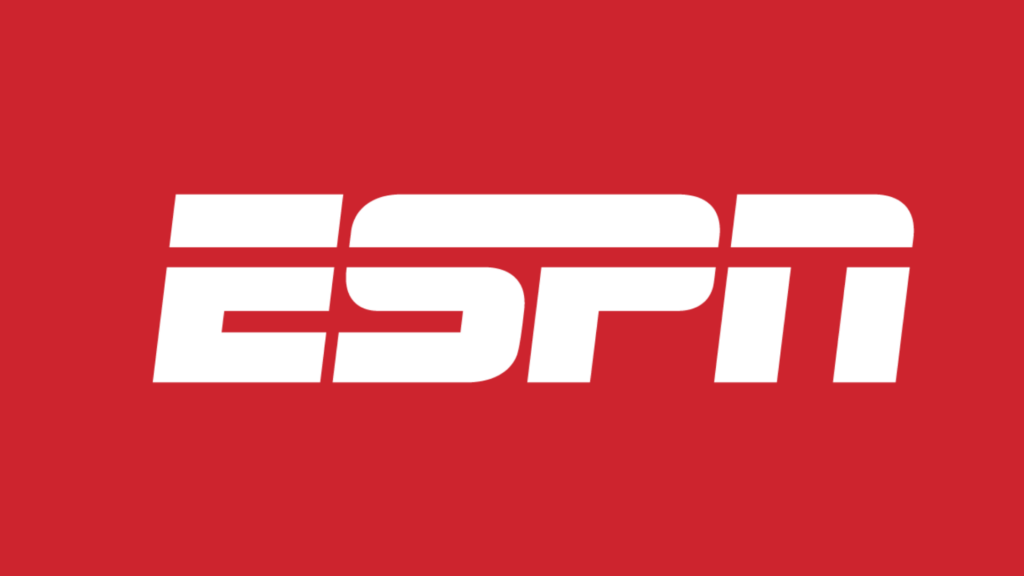 With so many television and streaming services available today, it can be hard to know which one to choose. Fortunately, DirecTV has everything you need, from sports to streaming, to live TV and movies. It's also the nation's No. 1 digital satellite service provider and uses the most advanced satellite technology with crystal clear image quality and sharp sound. 
There are a variety of packages to choose from based on what you're looking to watch. And if you're a sports fanatic, you'll definitely want to know which packages include ESPN and where to find it.  
What Channel is ESPN on DirectTV?
DirecTV offers more than 250 channels of programming. You can watch ESPN on channels 206 and 1206 with the Entertainment Package and above to cheer on your favorite sports teams. You can also tune into ESPN on MAS ULTRA and LO MAXIMO. 
DirecTV offers four different satellite television packages, all which include ESPN:
Entertainment

$74.99/mo
160+ channels
45,000+ On Demand titles

Choice

$79.99/mo
185+ channels
50,000+ On Demand titles
Includes ESPN HD
2022 season of NFL Sunday Ticket Max 

Ultimate

$99.99/mo
250+ channels
60,000+ On Demand titles
2022 season of NFL Sunday Ticket Max 
Includes HBO, Showtime, Starz, and Cinemax

Premier

$149.99/mo
330+ channels
70,000+ On Demand titles
2022 season of NFL Sunday Ticket Max 
Includes 14 movie channels
All of these packages include the Genie HD DVR (record up to five shows at once), professional installation, live streaming on up to five devices, and the DirecTV app. 
What's the most affordable way to get ESPN on DirecTV?
If you're looking for a more affordable way to get ESPN without paying for a hefty monthly package, DirecTV NOW, recently rebranded to DirecTV STREAM has a starter package for $69.99/month (on sale for $59.99/month through April 30th, 2022). This streaming service can be used on your television or mobile device. While it doesn't have as many channels as the Premier or Choice packages, it does offer a wide variety of sports and movie channels for plenty of enjoyable entertainment. You get 65+ channels, which includes all of the essentials including ESPN, Nickelodeon, TNT, and HGTV.
How do I access ESPN Live?
Accessing ESPN Live is simple. All you need to do is tune into any ESPN channel, wait for the "Snipe" or "Attract" buttons to appear, and press the red button on your remote. Watch live games from MLB, NBA, NFL, and NHL with the click of a button at home. Or if you're on the go, access live channels directly via the ESPN app on your phone or tablet.  
How do I access ESPN Plus?
ESPN Plus is a streaming service, and not a channel on DirecTV. You can download the ESPN Plus app to your television or device via the ESPN App. ESPN Plus is the nationwide home for daily sports coverage and sports talk. You can also watch replays at any time. Stream sports including UFC, soccer, hockey, golf, and basketball, watch the award-winning 30 for 30 library, and discover ESPN Plus originals.
What is ESPN3 on DirecTV?
Just like ESPN Plus, there is no channel number for ESPN3 because it is sold as a separate streaming service. ESPN3 differs from regular ESPN channels because it features live online sports that are typically more niche or global events that are harder to come across, including FIFA World Cup global qualifiers, Arena Football League, NCAA college basketball, ice hockey, cricket, Major League Lacrosse, and even Nathan's Hot Dog Eating Contest. These broadcasts typically do not air on regular ESPN channels, so you are getting exclusive content. You can download ESPN3 via the ESPN app to view at home or on the go. 
What other sports channels are on DirectTV?
DirecTV offers coverage of major sports with their Sports Pack. This includes:
ESPN Goal Line and Bases Loaded: Track every touchdown and home run.
Regional Sports Networks: Cheer on your local teams. 
International Sports Coverage: Get the best overseas coverage for sports like soccer and rugby.
Speciality Sports: If you're into more niche sports activities or you're just a sports history buff, Specialty Sports has you covered with TVG, the Outdoor Channel, and ESPN Classic.
If you're a football fan who can't miss a Sunday night game, the NFL Sunday Ticket Max is included in Choice packages and above. And with the Genie HD DVR, you can record multiple games at once, so you never miss a play.
Is DirecTV worth it?
While DirecTV has a two-year contract that might scare some customers away, you're guaranteed top-notch satellite and streaming quality with a variety of channels suited for the family. Also a huge bonus–DirecTV offers free installation and free DVR service, no monthly payments needed at all. However, there may be some sneaky fees you need to look out for, such as monthly fees for regional sports ($9.99/month), or installation fees for additional receivers in your home. If you are getting the most basic package, you will also need to pay additional fees for premium channels, such as HBO Max and Showtime, which is standard. 
So all in all, while the service can add up and be pricey, it's certainly worth it if you're a sports buff, movie lover, and love entertaining friends and family.