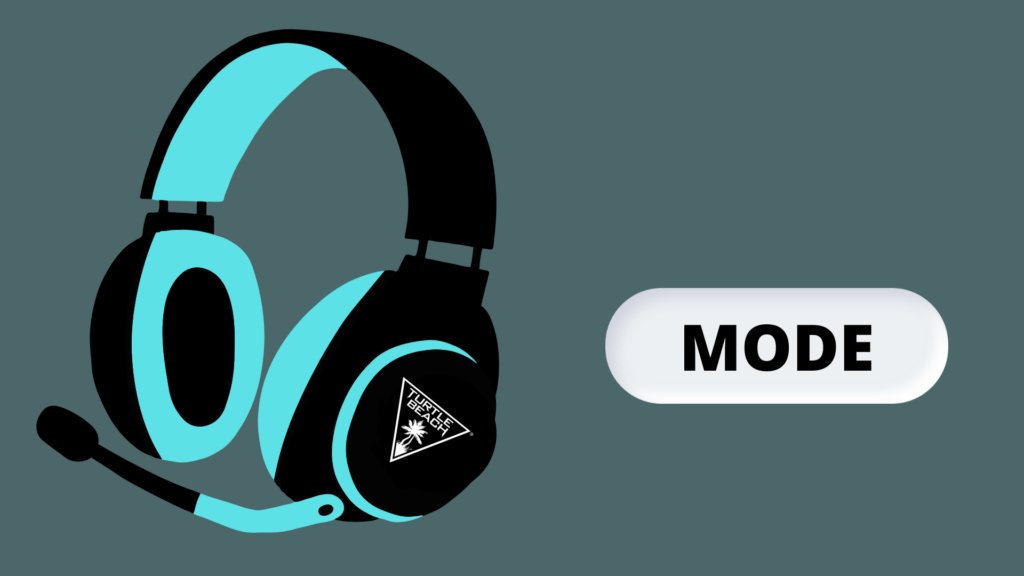 Turtle Beach offers affordably priced headset devices with good sound quality, and console gamers everywhere prize them for their striking, futuristic design and reasonable sound-quality-to-price ratio. The Stealth 600 wireless gaming headset has four EQ settings that are suited to different audio inputs and gaming preferences, offering a comprehensive range of audio profiles that covers all the bases. Read on to learn how to master the Stealth 600's audio settings and get the most out of your gaming headset.
The four EQ modes of the Stealth 600 are bass boost mode, signature sound mode, bass and treble boost mode, and vocal boost mode. You can cycle between them by pressing the MODE button located underneath the Master Volume and Variable Mic Monitoring dials on the back of the left-side ear cup. 
There are two other audio modes available on some Turtle beach headsets that we'll cover below: virtual surround sound and Superhuman Hearing. Virtual surround sound is only available on Xbox One, and Superhuman Hearing is only available on select stealth 600 headsets. Both of these audio modes are ultra-immersive and give players an edge in PvP games because they allow ultra-accurate detection of other players' movements.
What Are the Modes on the Stealth 600 Headset?
Each EQ mode is suited to a different gaming or media purpose. The signature sound setting doesn't change the EQ settings from the media you're playing at all, letting you experience it exactly as it was intended. Games typically have a default EQ setting that boosts certain audio frequencies for optimal play, and this mode goes well with the game developers' intent.
The bass boost mode adds some low-end punch to the EQ settings. This mode works well if you're looking to amplify hard-hitting, immersive sound effects or soundtracks in games. The Stealth 600 Headset works well as a regular pair of headphones too, and if you're a fan of bass-boosted music or if you like watching movies on your computer with bass-heavy audio, this setting is for you.
The bass and treble boost mode increases the immersion of your audio experience by cranking up both the highs and lows, adding some depth and sense of space. It's also handy if you feel that the default audio settings in the game you're playing or the media you're watching are too quiet, since it cranks up both ends of the EQ range and adds considerable volume.
The vocal boost mode is designed for games with lots of important voice-acted cues and objectives, or for games that rely on team chat for cooperative or PvP play. Lots of single-player RPG games require the player to pay close attention to NPC dialogue, and this mode is great for those who find the voice line in games to be too quiet or easily washed out by other sounds. If you rely on voice chat for multiplayer gaming, this mode will help you hear your teammates' voices and cooperate with them more effectively. It's worth noting that there's also a volume knob just below the main volume knob on your headset dedicated to controlling voice chat volume.
The vocal boost mode is also great if you're a fan of vocals in music and you want to listen to them as fully and richly as possible.
These four modes are available on all Stealth 600 headsets and don't require any external hardware or special purchases.
How Do I Cycle Between the Modes of the Stealth 600 Headset?
The audio controls for the Stealth 600 are located on the left ear cup. On the back of the left cup you'll find the master volume and variable mic volume dial, and just below you'll find a button which reads "MODE." To cycle the EQ mode, press this button up to four times.
The headphones will beep up to four times according to which mode you've activated. Pressing "MODE" once will activate the signature sound EQ setting and the headphones will beep once to indicate that you've activated that mode. Pressing it twice will activate the bass boost EQ mode, three presses will activate bass and treble boost, and four times will activate the Vocal boost mode. The headphones will beep twice for bass boost, three times for bass and treble boost, and four times for vocal boost.
How Do I Activate Virtual Surround Sound on my Stealth 600 Headset?
This feature works through a direct cable connection from the headset to your Microsoft console's optical or USB port, or through a cabled connection to the controller. The feature is called Windows Sonic Surround sound and it's available on up-to-date Xbox One consoles. The feature comes pre-installed and requires no payment from the user to activate. 
immersive sound features can offer an edge over your opponents in PvP games and single-player games alike by letting you hear the movements and actions of your enemies more clearly than default audio settings can. It's also great for watching media like movies or TV shows or listening to music.
Here are instructions on how to activate the feature on a PC or Xbox One.
How Do I Activate Superhuman Hearing on my Stealth 600 Headset?
If you're excited about Turtle Beach's Superhuman Hearing feature—and you should be—make sure you've purchased a set of Stealth 600s that explicitly claims to offer this feature. Not all editions of the Stealth 600 offer it. 
Once you've purchased a set of headphones with Superhuman Hearing enabled, you can tap the power button quickly to activate it.
This audio feature has been proven to give you a competitive advantage in PvP games. In a study where a set of gamers competed in PvP games with Superhuman Hearing enabled and then later played without it, the players' kill to death ratio increased from an average of 1.9 to 4.0.
The study tested Superhuman Hearing on the games Fortnite, Apex Legends, and Call of Duty: Cold War on both PlayStation and Xbox.
Superhuman Hearing is also available on Turtle Beach's stealth 700 headphones. ROCCAT also makes headphones with this feature.