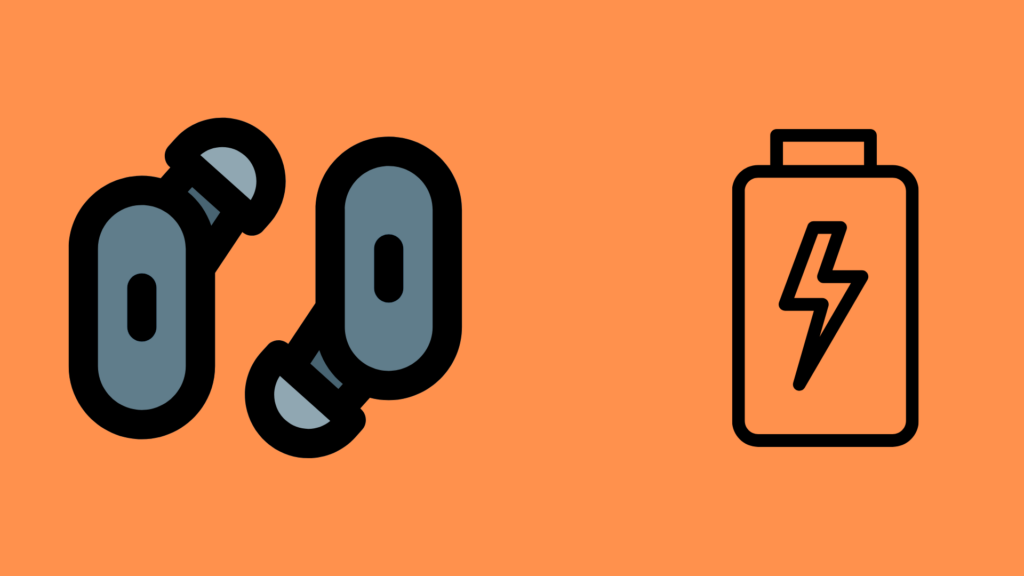 Raycon earbuds are wireless devices created for innovators, creators, and individuals with busy schedules. Not only will they help you listen to your favorite tunes, podcasts, and audiobooks in peace but they also come with a microphone so you can answer calls on the go. 
The best part is that they have a battery life of six hours when well charged and they can also be connected to a Bluetooth device so you can listen to music offline. Keep reading to find out all you need to know about how to charge your Raycons so you can keep jamming anytime. 
How to charge your Raycon earbuds
When you're charging the capsule of the Raycon earbuds, you will notice a red light that blinks. This is a sign that they are charging and once they are fully charged the light will turn blue. Note; they will not charge if you leave the lid open, therefore always remember to close it when charging. It takes 1 hour to charge the Raycon earbuds but 2-3 hours for its capsule to fully recharge. 
Raycon earbuds come with a USB when you buy them, and that USB is what you use to connect the capsule to the socket so you can charge them. After 3 to 4 hours the capsule will show a blue light as a sign that they are fully charged. 
Wondering if you can charge the capsule without the headsets in? Well, yes you can. All you have to do is to connect the USB charging cable to the socket and it will charge. And for those who were wondering if you can wirelessly charge these headsets, the answer is no, you can't. You can only charge the capsule by using its micro-USB charging cable. 
Is it possible to charge one headset while using the other? 
The answer is yes, you can charge one while using the other, and this is actually a good thing for the health of your eardrums. This means that you can always use them one at a time, saving battery life for other daily routines like jogging and walking. You can't go wrong with these headsets and they actually function at their best when using one of them because the sound effect coming from both can be a bit too strong. 
How long does a single charge last? 
The Raycon earbuds can last for almost 6 hours if fully charged, which is pretty amazing. If you're a music and entertainment lover, this is exactly what you've been looking for. You can just sit back, relax and enjoy your earbuds for 6 hours straight. 
It's worth noting that according to the Raycon company, the battery life can last up to 8 hours if used individually but it can only last for 6 and 43 minutes when used individually.
How to know the percentage of your charging Raycon headsets 
When charging your headsets, look at the capsule. It contains LED lights that blink when it's charging. The more it charges the more the LED changes and eventually, it will show a blue light which means that the earbuds are 100 percent fully charged.
How to charge your earbuds without the case 
You can charge your earbuds by using a power bank, laptops, and computers as well. If you want to charge using a computer, you can use a USB cable. Although recharging this way would not be as effective as using the capsule, it's still an effective alternative for those times when you don't have the capsule with you.   
The capsule will help the earbuds charge faster, thus extending the battery life as opposed to using a laptop or other devices mentioned above. 
Raycons are more than just earbuds; it's a lifestyle 
These earbuds are exactly what you need to bring more joy and excitement to your busy days. You can carry them anywhere, either whilst walking or jogging. 
If you're a busy person, these earbuds will make your life a lot easier. You can use them to reject calls, play and pause music and even connect to a Bluetooth device if you want to. 
The cool factor behind Raycon earbuds comes from their creator, artist, and entrepreneur Ray J. Although they mainly started out in New York City, Raycons have since infiltrated the world and can be found online or bought in-store in places such as Los Angeles, South Korea, China, and Mexico. 
Wondering if Raycons are trustworthy? 
Well yes, you can trust Raycons because they are made by one of the most trusted headset companies and are one of the most popular options available on the market today. 
Plus, they're super convenient. All you have to do is to place both or one of them on your ears and you'll be able to answer calls or reject them, listen to music, podcasts and audiobooks on the go.