Consoles
What Charger Does the 3Ds Use? (Complete Guide)
Nintendo 3DS is one of the most popular handheld gaming consoles on the market, and it has been a fan favorite since its debut in 2011. With its wide variety of games and features, you can have hours of fun with your Nintendo 3DS. But like any electronic device, you need to make sure that your 3DS is properly charged so that it will be ready when you are. So what charger does a 3DS use?
The Nintendo 3DS, 3DS XL, and New 3DS all use a proprietary charger that has an output of 4.6V at 0.9 amps and an input of 220V-240V~50Hz/60Hz 7W. Additionally, because it comes with a proprietary connector, you won't be able to use USB-C, micro-USB, or lightning connector cables to charge your device.
It's also recommended to only use official Nintendo chargers. This is because unofficial chargers may not meet the same safety standards as original chargers. Damage from third-party chargers will not be converged in Nintendo's warranty.
How to know identify an official Nintendo 3DS charger: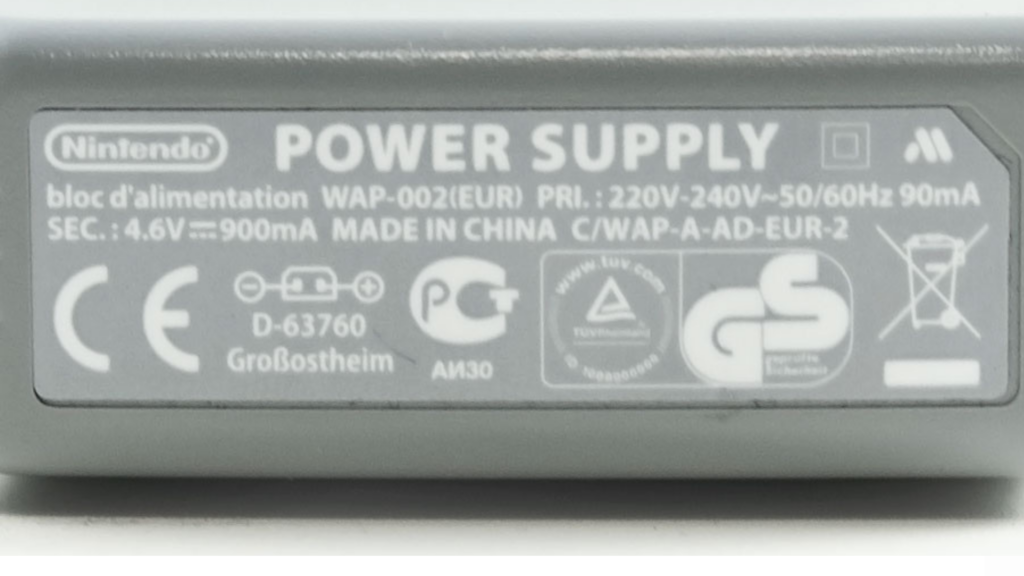 Official Nintendo 3DS chargers have the Nintendo logo embossed on the side of both the AC adapter plug and the connector
Official chargers contain a 'CE' mark on the back of the adapter plug.
Official chargers have a symbol of a crossed-out wheelie bin' on the back of the adapter plug.
Can you Charge a 3DS with a Phone Charger?
Since the Nintendo 3DS uses a proprietary charging connector, chargers with a USB-C, micro-USB, or lightning connector will not be able to connect to your 3DS's charging port and thus won't be able to charge your device.
As for your phone's power adapter, while a 5V adapter could technically charge your device if using a cable with the 3DS's proprietary connector however, this is not recommended since third-party cables may not meet Nintendo's safety standards and thus can result in permanent damage.