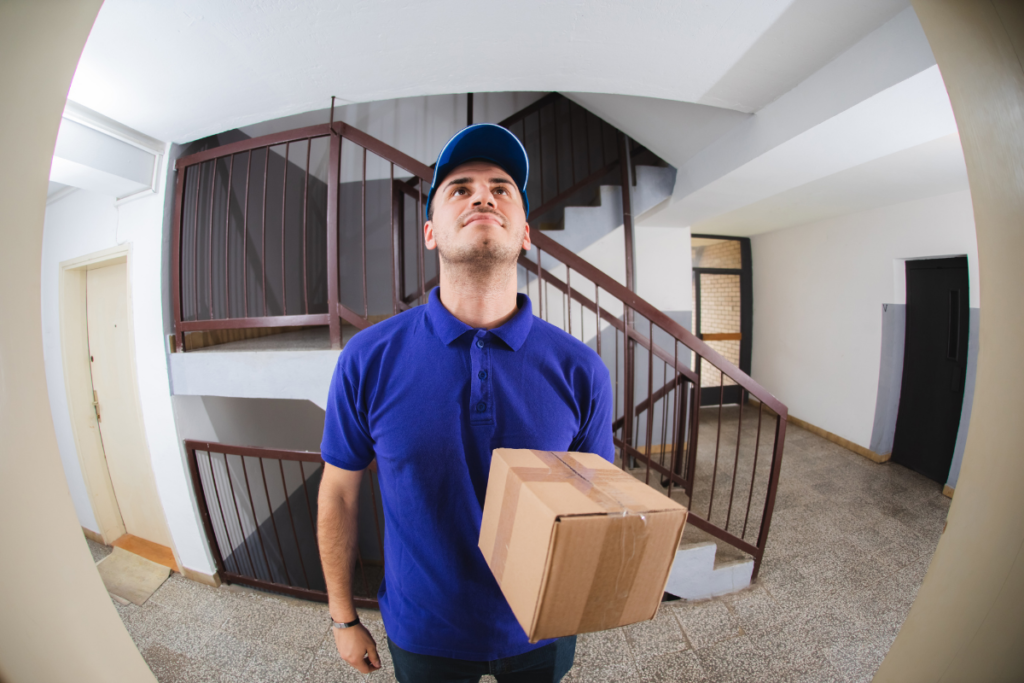 You're adding on to your collection of smart home accouterments, and considering buying a video doorbell device. You're strongly considering the Ring doorbell but aren't sure of a few things. Can you hear it inside the house, or just as a notification on your devices? 
With the Ring Chime or Chime Pro, you'll be able to hear your Ring Doorbell in any room you choose to plug them in. Without a chime, you will only receive notifications on your phone when the doorbell is rung as opposed to it making a sound when the doorbell is rung. They can be connected directly to your doorbell via the Ring app, allowing you to seamlessly coordinate your doorbell's audibility throughout your home. 
Want to know more about Ring, the Chime and Chime Pro, and how Ring can be integrated into your smart home? We'll take a look at those questions, as well as a few more, in the following sections. Read on for more information on the Ring doorbell and its related accessories. 
What Is the Ring Doorbell? 
Ever wanted to see who was at the door before opening it? Maybe you don't feel like dealing with solicitors (or invasive relatives). Perhaps you're concerned with security and want your home to be as safe as possible. If any of this applies, maybe a Ring doorbell is worth looking into. 
So, what is Ring? The Ring is a video doorbell system that adds to the security of your home. It allows you to see who's at your door, even if you're on the go, right from the screen of your smartphone or tablet. It can be integrated with your smart home in a number of ways, both with native and third-party accessories. 
With Ring, you always know who's knocking, and you can check in on your home while away on vacation or at work. They capture video triggered by motion at a range of 30ft, so anybody approaching your house will appear on your screen. Ring also records video for later review. You can also communicate with your visitors via the Ring app. 
What Are the Chime and Chime Pro? 
What if you want to hear the doorbell ring inside your house, rather than as a notification on your phone? There's an easy fix for that: setting up either the Chime or Chime Pro in select rooms of your house. 
The Chime is a plug-in accessory that picks up the signal from your doorbell and makes a sound when the doorbell is activated. It can be put anywhere within range that has a working plug. If you plan right, you'll be able to hear your doorbell from anywhere in the house you may be spending time. 
The Chime Pro has all the features of the Chime, while also serving as a Wi-Fi extender. These are great for smart home integration, since you need good Wi-Fi signal to coordinate various devices throughout the home. Both will need to be set up in your Ring app. 
Will Ring Doorbell Ring My Old Doorbell? 
What if you like your old doorbell's chiming? You may want to keep the same aesthetic appeal of the doorbell you currently have, but still want a Ring doorbell integrated into your home. Is there a way to combine the two? 
If wired up to your existing doorbell, you can set the chime to activate it, ringing it as a traditional doorbell would. You will have to do some extra work to get it up and running, but you won't have to pick up a Chime to hear your doorbell, without sacrificing the beefed-up security of the Ring. 
Can the Ring Doorbell Be Linked to Alexa? 
You've got a good smart home set up already. You have a smart TV, a smart door lock, smart light switches throughout your house, and an Alexa system. They generally "get along" pretty well, but will you be able to integrate your Ring doorbell with your Alexa? 
You can fairly easily set up your Ring to chime through your Alexa. You'll need to like your Ring with your Alexa via the Alexa app. This will make it so you can direct your Ring device with voice commands. If you have an Echo Show or Echo Spot device, you'll be able to see a display of what Ring's camera sees in real-time. 
Linking is a pretty easy process, that follows these steps: 
Open your Alexa app on your phone 
Tap the "More" icon in the bottom right 
Search for "Ring" in the search bar 
Once you find it, tap enable and sign into your Ring account 
After signing in tap "Discover Devices"- all your Ring devices should sync up without any further action needed 
Getting chime notifications is easy too, by following these steps: 
In the lower left of your screen, tap "Devices" 
Select "All Devices" 
Select the doorbell(s) you want to receive notifications from 
Activate the "Doorbell Press" 
How Much Does a Ring Doorbell Cost? 
So, how much will a ring doorbell set you back? In the realm of home security, it's a pretty cheap option. Base models sell for about $60 and new models sell for about $180. Bundle packages sell for about $300 and contain the Ring doorbell as well as some other security devices. 
How Much Is Ring Monthly? 
Ring subscriptions come in two grades, Ring Protect Basic, and Ring Protect Plus. The Ring Basic costs $3 a month or $30 a year. Ring Protect Plus costs $10 a month, or $100 a year. Both these prices are scaled per device you want to have the service active. 
Final Thoughts 
In summation, yes you can hear your Ring doorbell throughout your house in a few different ways. Wiring it to your existing doorbell, installing Chime or Chime Pro accessories, and integrating it with Alexa are all options for getting your Ring to be audible throughout your home. 
Ring is an affordable security option for many people and is easy to integrate into your smart home system. For a little investment and a small monthly fee, you'll have the peace of mind you're looking for.