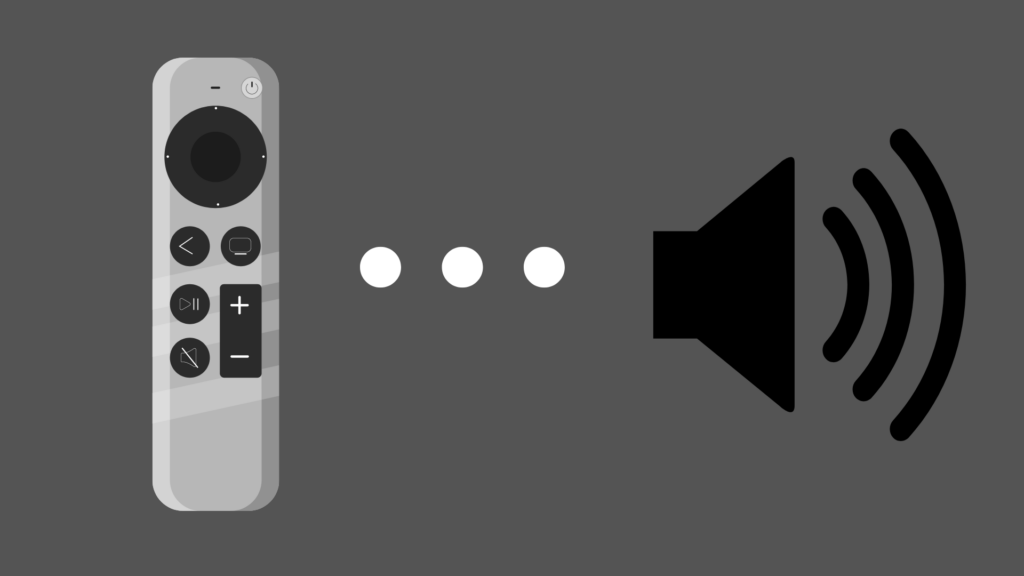 There are several solid devices out there to choose from with respect to streaming devices, and the Amazon Fire TV and Firestick are among the most popular. They can use a lot of different apps, ranging from Hulu, to Prime Video, to Netflix. These devices typically come with a proprietary remote that controls the device. While these remotes can control the devices themselves, can the remotes control your TV volume as well?
Not all Firestick Remotes can control the TV volume. The feature was completely absent from all Fire streaming devices until the Amazon Fire TV Stick 4K in 2018. There are multiple ways to set it up to control this. One way is to hold down the home button on the remote and go into the Firestick's Settings. Navigate to Equipment Control, and then TV. Select the brand, and push Power on the remote, wait 10 seconds, Power on, and confirm that it worked. You will then be prompted to control the volume. If this works, select yes. You will then get prompts to end the setup.
But how do you know whether your TV even works with these functions? And can you get third-party remotes that do the same?
How to Pair Firestick Remote to TV Volume
There are multiple ways you can pair the remote to your Firestick to your TV to control various functions. These functions include not only increasing and decreasing the volume, but also muting and powering the TV on and off. It is important to note, however, that not all Firestick remotes are capable of performing these functions. The first remote of this brand to have this functionality was the one that came with the Amazon Fire TV Stick 4K in 2018, and the feature has been a regular thing with their remotes ever since.
An important factor in whether your remote will work with your TV is that your television is capable of working with it. You can find this out by going through the process, but you can also try Googling your TV to see if it is compatible. The good news is that, if your TV is a newer one, there are decent odds that compatibility will not be an issue.
The first pairing method involves holding down the home button on your remote, which will allow you to go into the Firestick's Settings section. From here, navigate to the Equip Control option, and from there, select 'TV' as an option. Choose the brand of television the Firestick remote is being set up for. Once you have done this, push the Power button. Wait 10 seconds, then push the Power button again. If the Power button does not respond properly, it may mean that the TV is incompatible or that a mistake was made in the process. However, if it did power off and then on, select 'Yes' when it prompts you on whether the TV powered on and off. If it did not work, however, select 'No' and it will redo the setup.
After you select 'Yes', the next step has you test the volume control, where you will be asked to turn the volume up and down while a tone plays. Once again, you will be prompted to confirm whether this worked or not. If it did, select 'Yes', and you will be good to go. If it did not, select 'No' and it will attempt set up again. There will be more prompts to end the setup process, and then you will be asked about input settings on your TV. You may have to do it multiple times before it will work, so don't be too dismayed. Devices that have the 2nd-gen Alexa remotes, however, will also be capable of controlling the volume using voice commands.
Do you need to buy a whole new Firestick to get a replacement remote?
One concern that people may have when they lose a remote or have a remote break is whether they can get a replacement of this remote without buying a new Firestick altogether. The good news is that you can buy a replacement remote for your device. Just make sure that the remote you buy is compatible with the specific kind of Firestick you are using. Otherwise, you may have issues when it comes to whether the remote will even work.
Can you pair a third-party remote to your Firestick?
A third-party remote can mean a variety of things, including a universal remote, a remote for another service (like Roku), or even a remote designed to be used with the Firestick itself. Unfortunately, remotes made for devices like Roku will not be able to work with the Firestick, and vice versa.
If you want to use a universal remote, you have to make sure that it is both Bluetooth enabled, and is capable of connecting to the Firestick itself. You can find out if your specific remote is capable of doing that by looking up the remote's model number. If you are not sure where to find this, it will either be in the user manual or somewhere on the remote.
You can check around the logo itself, and if it's not there, check all around, including in the battery compartment. Another option would be to use something like Google Lens, which lets you take a photo and compare it to other photos on the Internet, which may help you figure out which remote it is.
You can also get remotes designed to be used with devices like the Firestick, which are good if you want to get a second remote, or need to replace a missing Firestick remote. The quality of these remotes will vary, so be sure you pay attention to user reviews. Review scores can also sometimes be inflated due to the creator adding fake reviews to sites like Amazon.com.