Samsung
How to Turn off Samsung Health: Quick Steps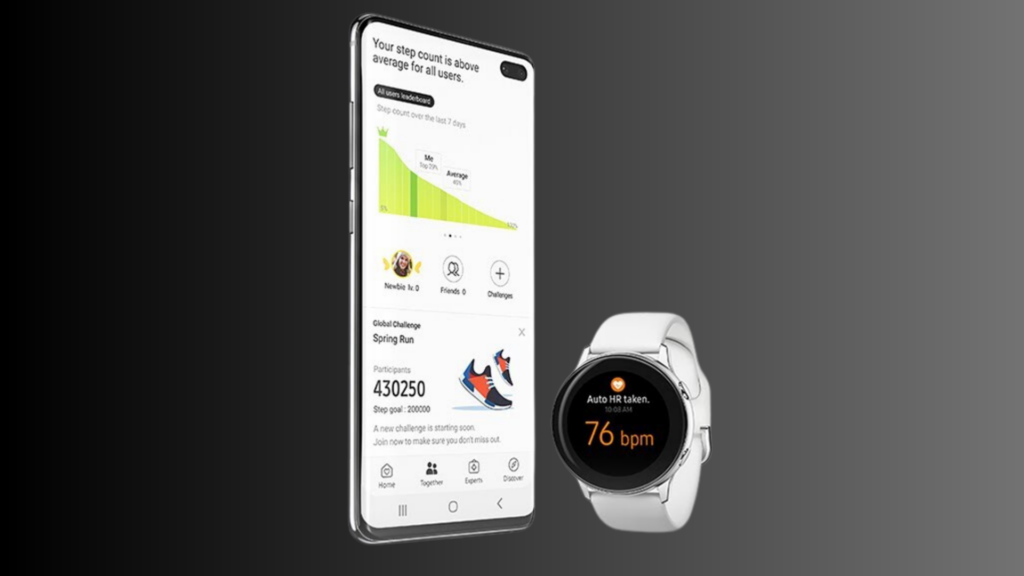 In this article, we'll guide you through the steps to disable Samsung Health, Samsung's comprehensive health-tracking application.
It may be that you're not using it, it's draining your battery, or you prefer another app. Whatever the case, read on to discover a simple, straightforward method to turn off Samsung Health and streamline your Samsung device experience.
Understanding Why You May Want to Turn Off Samsung Health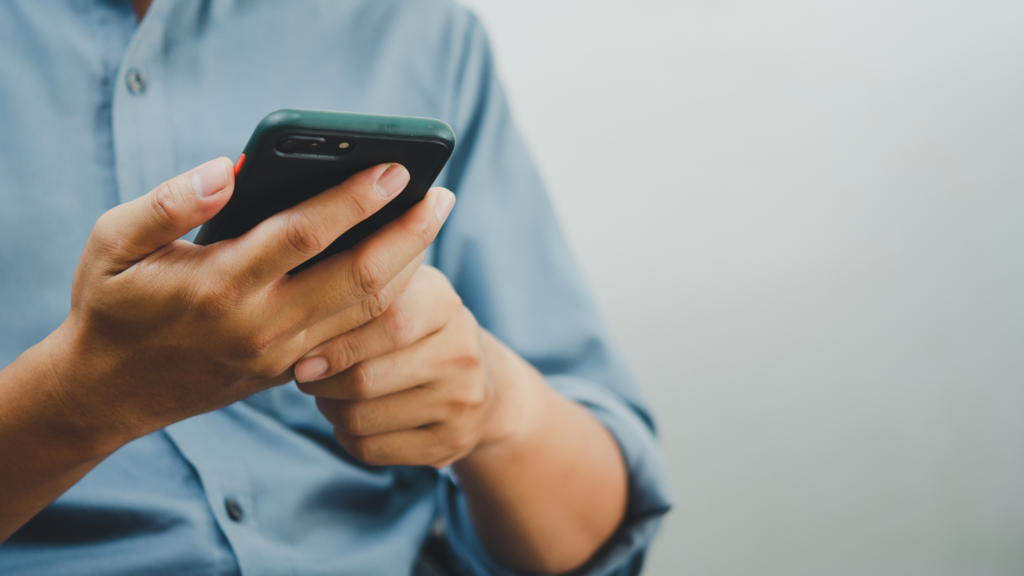 You may wonder why anyone would want to disable Samsung Health, a feature-rich app for tracking various aspects of personal well-being. Here are the three main reasons:
Privacy Concerns Related to Health Data
Firstly, privacy is a pressing issue for many of us in this digital age. Samsung Health amasses a broad spectrum of health data, such as the number of steps you take, your sleep habits, heart rate, and even your dietary intake. If this level of data collection raises privacy concerns for you, it might be time to switch off Samsung Health.
The Impact on Battery Life and Device Performance
Secondly, continuous data tracking by health apps may take a toll on your device's performance and battery life. If you've been noticing a quicker battery drain or sluggish device performance, Samsung Health could be part of the problem. Disabling it might help regain your device's vigor and extend its battery longevity.
Managing Notifications and Distractions
Lastly, Samsung Health's regular notifications – be it movement alerts, hydration reminders, or celebratory notifications for reaching health goals – can be beneficial for some, but not all. If these frequent pop-ups become more distracting than useful, it could be an indication that Samsung Health isn't for you.
Disabling Samsung Health doesn't have to be a permanent decision. You can always reactivate it if you decide to embark on a new fitness journey or if your situation changes. Stay tuned for our guide on how to disable this feature.
Disabling Step Tracking & Other Other Health Tracking Functions On Your Phone
To disable step tracking and other health-tracking functions on your Samsung device, follow these simple steps. These steps will guide you through changing permissions for the Samsung Health app, allowing you to control which data is collected and tracked.
Navigate to the settings menu on your phone.
Scroll down and tap on the 'Apps' or 'Application' option.
From the list of apps, locate and select 'Samsung Health'.
Inside the Samsung Health app information, select 'Permissions'.
In the permissions menu, locate 'Activity Tracking'.
Tap on 'Activity Tracking' and select 'Deny' to pause steps tracking and other related activities.
At any time, you can return to this menu and select 'Allow' to resume tracking.
Moreover, this menu also gives you the ability to manage permissions for a variety of other activities. Simply navigate to the desired permission and select 'Deny' or 'Allow' as per your preference.
How to Deactivate Samsung Health Running in the background On Your Phone
Search for the familiar gear-shaped icon labeled "Settings" on your device's home screen or in the apps list and tap it to open.
From the settings menu, scroll down to the option that says "Apps" or "Applications". This will present a comprehensive list of all installed apps on your device.
Peruse your app collection until you find "Samsung Health". Give it a tap to gain access to the app-specific settings.
Within the settings of the app, locate the 'Force Stop' button and tap it. This action will cease all ongoing operations of the app.
Just below the 'Force Stop' button, you'll see a 'Disable' button. Tap it and brace yourself for a warning message. This message warns about potential repercussions in other apps due to this disablement. Should you decide to proceed, tap 'Disable App'.
You might be asked to validate your action. If prompted, confirm your decision by tapping 'Yes' or 'OK'. And voila, the app has been disabled!
How to Disable Samsung Health Notifications
The constant stream of notifications from your Samsung Health app can sometimes prove distracting or even overwhelming. Luckily, Samsung offers an easy solution for this. You can adjust the app settings to turn off all notifications or you can disable specific alerts. Here is a step-by-step guide on how to do it.
Steps to Mute Samsung Health Notifications
Open Samsung Health from your device's app menu.
Tap the three vertical dots in the top right corner and select "Settings".
Navigate to "Notifications".
Switch off "Show Notifications" at the top, turning the indicator grey. This will mute all notifications from the app.
If you want to keep some notifications on but disable others, instead of tapping the "All Notifications" switch, look at the list of individual notifications. Each one has its own switch that can be toggled on and off. To disable a specific notification, simply tap the switch next to it. It will turn grey, indicating that this specific notification has been muted.
How to Disable Samsung Health On Galaxy Watch
Ensure that both your smartphone and smartwatch are connected to the same Wi-Fi network. This is a necessary prerequisite for the steps to follow.
On your smartwatch, activate the Developer Options. This might be found in the system settings depending on your specific device.
Now that Developer Options are enabled, turn on ADB (Android Debug Bridge) or Debug over Wi-Fi. This allows your devices to communicate over the network.
From your smartphone, establish a connection to your smartwatch using the Bugjaeger application. This app is designed to aid in Android device debugging and development.
Navigate to the "Packages" tab within the Bugjaeger app. Here, you should find the packages named "com.samsung.android.wear.shealth" and "com.samsung.android.service.health". These are typically associated with Samsung health services.
Next to the package names, click on the three-dot menu icon.
From the dropdown menu, select the "Disable" option. This will deactivate the selected services.
After these steps, turn off the ADB or Debug over Wi-Fi option on your smartwatch. It's generally a good security measure to keep these settings off when not in use.
Perform a reboot of your smartwatch. This can typically be done through the device settings.
After the watch has restarted, check to see if the problem has been resolved. You've now successfully completed the troubleshooting steps.
Contemplating the Consequences of Disabling the App
Remember, disabling Samsung Health will stop all its health and fitness data tracking capabilities. This includes recording your steps, heart rate, sleep patterns, and other fitness activities. If you have been relying on Samsung Health for health or fitness tracking, be aware that your progress and goals might be affected.
Reactivating Samsung Health
If you've previously disabled Samsung Health or some of its features and wish to reactivate them, the process is straightforward. Reactivating the app not only brings back the features you've disabled but also restores your health data if you've chosen to keep them during the disabling process.
Steps to Re-enable Samsung Health
Here is a step-by-step guide on how to reactivate your Samsung Health app:
Open Samsung Health App: Find the Samsung Health app on your device and tap to open it.
Navigate to Settings: Once inside the app, tap on the three vertical dots located in the top right corner of the screen. This will open a dropdown menu. From the menu, select "Settings".
Enable Notifications and Health Trackers: Inside Settings, you can reactivate the features you had previously disabled. If you muted notifications, you can enable them in the Notifications section. Similarly, you can re-enable the health trackers in the Manage Items section.
Remember to toggle the switches back on to reactivate these features. The switches will turn blue to indicate that these functions are active.
Restoring Your Health Data
If you've chosen to keep your data while disabling Samsung Health features, your health data should be preserved.
Access Health Data: On the home screen of the Samsung Health app, you will see various widgets that represent different health data, like Steps, Heart Rate, Sleep, etc. Tap on any of them to view your corresponding health data.
Viewing Restored Data: Once you tap on any of these widgets, you'll be directed to a new page where you can view your historical data. If the data has been preserved, you should be able to see your records.
Please note that the preservation of data depends on your previous actions. If you chose to delete all data while disabling certain features, this data might not be restored.
Reactivating Samsung Health allows you to resume tracking your health and wellness goals. It's a tool that can provide significant insights into your health and aid you in maintaining a healthier lifestyle.