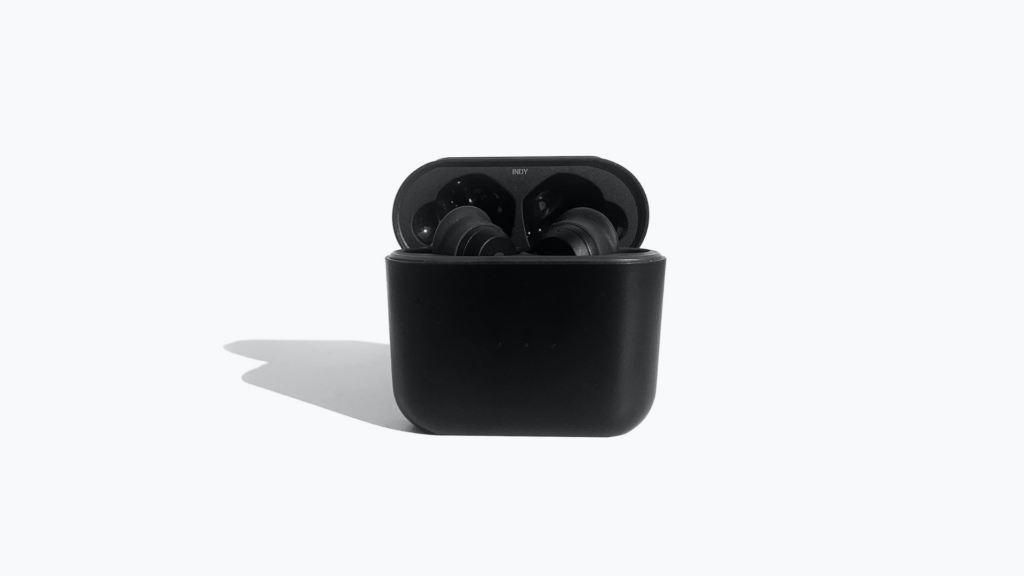 Skullcandy is one of the more popular earbud brands that provide good quality and long battery life. All of their earbuds come with a charging case and a micro USB cable so that you can charge them right out of the box. 
On average, It takes around 1 hour to charge your Skullcandy earbuds to 100% & 2 hours to charge the case to 100%. This does vary depending on the type of Skullcandy earbuds you're using.
Keep reading to learn everything you need to know about how to charge your Skullcandy earbuds, when to see the battery is full, and whether you can overcharge your earbuds.
How Long does it take to Charge Skullcandy Earbuds?
Earbuds Name
How Long To Charge Earbuds to 100%
How Long To Charge Case to 100%
How Long Does Earbuds Last
How Long Does The Case Last
Jib True
Wireless Earbuds
1 hour
1 hour
 6 hours 
16 hours
Sesh® Evo True
Wireless Earbuds
1 hour
2 hours
5 hours
19 hours
Grind Fuel True Wireless
45 minutes
2 hours
9 hours
31 hours
Indy ANC Noise Canceling
2 hours
2 hours
5 hours with ANC turned on/ 9 hours with ANC turned off
14 hours ANC turned on/ 23 hours ANC turned off
Dime True Wireless Earbuds
1 hour
5 hours
3.5 hours
8.5 hours
Indy Fuel
1 hour
2 hour
6 hours
24 hours
Push Ultra True Wireless
1 hour
2 hours
6 hours
34 hours
Indy Evo
1 hour
2 hours
6 hours
24 hours
How to know when your Skullcandy earbuds finish charging
To charge your Skullcandy earbuds, you need to place them in the charging case. An LED light on the case will be solid red when the earbuds are charging. Once the LED turns off, you know that your earbuds have a full battery. 
Can you overcharge Skullcandy wireless earbuds?
You cannot overcharge your Skullcandy earbuds since the charging process completely halts once the batteries are full. Skullcandy puts lithium batteries in their earbuds which can't overcharge. However, these batteries do have a limited amount of charge cycles before the batteries start to degrade and lose how long they can hold a charge. 
How long do Skullcandy headphones stay charged?
How long your earbuds will work on a full charge depends on what type of Skullcandy earbuds you're using, as well as if you have Active Noise Cancelling (ANC) and/or Bluetooth on. To find the exact battery life of your Skullcandy earbuds, take a look at the table above. On average, you can expect a battery life of 6 hours from the earbuds alone & 16 hours from the case.
How to check how much battery life is left
You can check how much battery life is left by pressing the power button, even if the earbuds are off, and the 4 LEDs will indicate how much power is left. 
4 white lights = 100% battery
3 white lights = 75% battery
2 white lights = 50% battery
1 white light = 25% battery
1 red light = <5% battery
Can you charge your Skullcandy earbuds with a PC/laptop?
You can use any USB output to charge your earbuds, whether that is through a PC/Laptop or plug adaptor. It would be best if you used a 5W (5V, 1A) USB output or higher. However, you can't charge the earbuds directly with a USB but will need to charge the case with a USB and then use it to charge the earbuds themselves. 
Troubleshooting for earbuds not charging in case
If you put your earbuds in the charging case, but you don't see the red LED come on to indicate that your earbuds are charging, then there are a few things you can try to fix the problem:
Wait a few seconds for the earbuds to connect as sometimes there's a delay before they start charging. 
Check if anything is blocking the charging pins in the case or on the buds.
Check if the earbuds are sitting correctly in the case. Sometimes the removable in-ear gels aren't placed perfectly and can prevent the earbuds from charging correctly. 
Check that nothing is blocking the lid from closing correctly. If your earbuds aren't sitting in the case properly, then the lid may stay slightly open and prevent the earbuds from charging.
Make sure the cable, charger or outlet does not exceed an output of 18 Watts (5 Volts/3.6 amps). 
If you try all of the above and you still can't get your earbuds to charge in the case, then you can use the Warranty page on Skullcandy's website. 
Final Thoughts
Skullcandy earbuds have Rapid Charge technology which allows their earbuds to charge quickly while still maintaining a long playtime. Generally, it only takes a couple of hours for the earbuds to fully charge and give you up to 24 hours of playtime on some models, while others have about 6 hours.
You can always check which models of Skullcandy earbuds have Rapid Charge technology in them which will drastically cut back how much time it takes to charge them. However, since you can't overcharge your earbuds, you can always put them in the charging case while you're not using them, and they will always be ready to use.