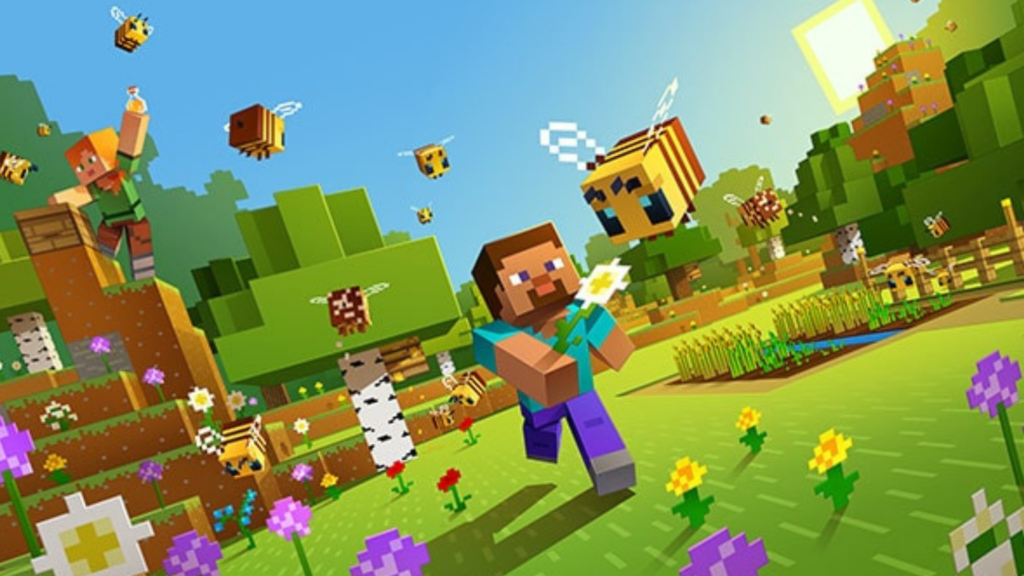 Minecraft is arguably the biggest video game of all time, having a broad appeal for people of all ages and gaming experience levels.
The game has grown a lot over the 12 years it has existed, and the number of consoles and other platforms it has appeared on is downright staggering. But ultimately, the best place to play Minecraft is on the PC, using a handy mouse and keyboard combo.
But for as good a combo as that may be, plenty of people prefer using a controller to play Minecraft. But how do you play Minecraft on a PC with an Xbox controller?
Minecraft Java Edition, the first version of Minecraft, does not have native controller support, but Bedrock Edition does. With Bedrock Edition, so long as the Xbox controller is connected with Bluetooth or a USB cord, it can be easily used. For Java, however, you need to go through extra steps.
But what are the steps to make an Xbox controller work in Minecraft Java Edition? And can you use other kinds of controllers instead?
How to Play Minecraft on PC With Xbox Controller
For all methods used to use an Xbox controller with Minecraft on PC, you need to make sure that the controller is connected to the PC before anything else.
There are two common methods used to connect your Xbox controller to the PC. The first is to connect it via Bluetooth.
Make sure that your Xbox controller is adequately charged, and then power on the Xbox controller by pushing the large Xbox button in the center.
Next, push and hold the pair button until the Xbox light on the controller begins to flash. Next, go to your PC and find your Bluetooth settings.
You can either search for Bluetooth in the search icon on the taskbar or click on the message box icon in the bottom-right corner.
This brings up a menu. Make sure Airplane mode is not currently enabled and that Bluetooth is. Right-click on your Bluetooth settings, and select Go to Settings. Whichever method you use, the next step will be to choose Add Bluetooth or other device, and finally, add your Xbox controller.
The other method would be to plug the Xbox controller into a USB port on your computer using a compatible USB cord type.
If you are using an Xbox Series X|S controller, it has a feature that allows you to switch between one device and the other.
To do this, you need to double tap the pair button, which will cause the controller to cycle from your PC to your Xbox, and vice versa, assuming it has already been connected to both of them.
Set it up in Minecraft Bedrock Edition
The process of setting up your Xbox controller with Minecraft Bedrock Edition is a fairly simple one, as controller support is built into the game, unlike with Minecraft Java Edition.
Being that Microsoft owns both Minecraft and Xbox, that's another benefit. To use an Xbox controller, just have your controller connected and set Minecraft to be played with your controller instead of a mouse and keyboard.
Use Steam to make your Xbox controller with Minecraft Java Edition
While Minecraft Java Edition is not designed with controller support in mind, that does not mean that you cannot set it up to be used with one. You just need to go through some extra hoops to make it work.
With your Xbox controller connected to your PC, make sure that you also have Steam downloaded. Sign in to Steam, and, once signed in, select the Steam drop-down menu in the top-left corner. In this menu, select the Settings option. Here, click on the Controller tab located on the left of the Settings menu, and then select General Controller Settings.
This section provides options to enable various types of controllers, including Xbox Configuration Support. Make sure the box next to it is checked to enable this feature.
Once enabled, the next step is to add Minecraft Java Edition to your Steam library. This game is not normally available for purchase or download on Steam, but you can add it through alternative means. For this step, you need to have Minecraft Java Edition already downloaded onto your PC.
Select the Games tab on Steam's menu bar, and select Add a Non-Steam Game to My Library… This will bring up a list of games. If you see Minecraft Java Edition on this list, select it.
If it does not show up to you, try browsing your computer through Steam to find the install location of Minecraft Java Edition.Once selected, click on Add Selected Programs.
Next, navigate to the Library tab on Steam, and search for Minecraft. Select it from the left pane, and then click on Controller Configuration.
Here, you will have the opportunity to remap each button on the Xbox controller to a different function in the game, whether that may be functions from the mouse or keyboard.
To map movement, map the WASD keys to the respective directions on the left joystick (up, left, down, and right respectively). For camera movement, map it to the right joystick instead.
Can Minecraft be played on PC with other kinds of controllers?
If you do not have an Xbox controller but instead have a PlayStation controller, you may be wondering whether it is possible to use with Minecraft.
Well, the good news is that the DualShock 4 and DualSense (the PS4 and PS5 controllers respectively) are both capable of working on a PC, and can be used with Minecraft.
The bad news, however, is the fact that getting Sony's controllers set up on PC is not as easy as it is to set up an Xbox controller.
Additionally, you can also use the Nintendo Switch Pro Controller to play Minecraft, so long as you go through the appropriate steps.
Just like with the Xbox controller, all three controller types will have an easier or more difficult task to get connected depending on whether you are setting up for Bedrock or Java.