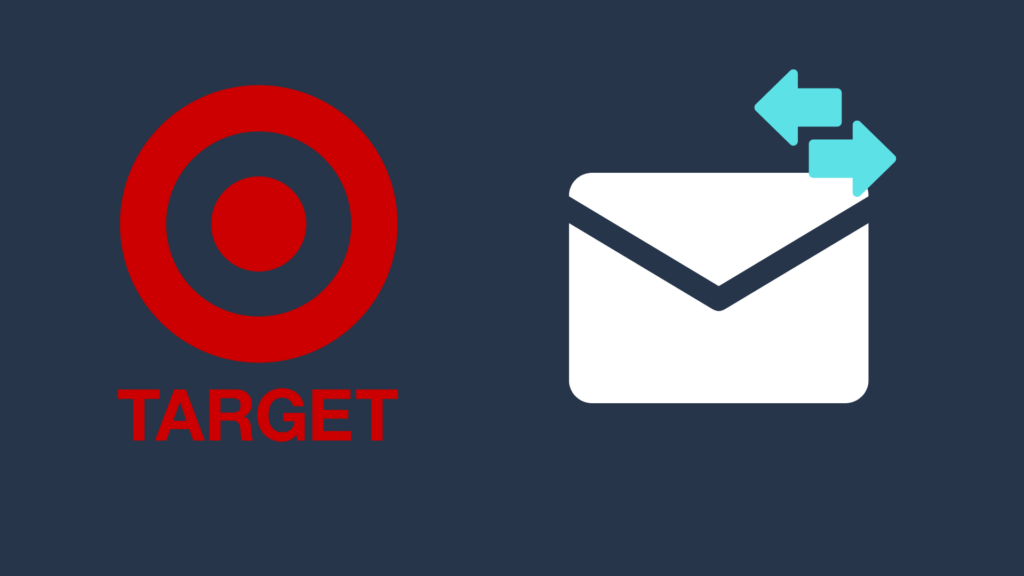 No matter where you are shopping, you inevitably want to find the best way to get the best value out of your shopping experience. When you are shopping at Target, one way you can try to get the best out of it is to create a Target account and utilize Target's app.
This app offers a number of benefits, including being able to tie your orders to your account, as well as getting deals exclusive to people who use the Target app.
However, if you have to change certain details about your Target app, we are here to help you with that. For this article, we will cover how to change the email you use in the Target app.
Can You Change Target Email on the App?
Unfortunately, if you are using the Target app, there is currently no way for you to update your email address on the app itself. If you are using a mobile device, the only way to change it is to open a browser and change it on the Target website instead.
How to change your email on the Target.com website
You can access the Target website on both a mobile device or a computer.
Changing your email on the Target website on a PC
While signed in to Target on a PC, select the User icon in the top-right corner of the screen, and then select Account. From here, there are two ways you can change your email address. The first is to select the Settings section on the left side of the screen, which will bring you to a selection of different options.
Click on Contact preferences, and then click on Edit. Type your new email address into the form, and then click Save. A confirmation email will be sent to your old email. Click on it, and then click on Confirm email address. Once you've done this, you will get a confirmation email in both of your email inboxes informing you that the change occurred.
Changing your email on the Target website on a mobile device
While signing in to Target on a mobile browser, select the User icon in the top-right corner of the screen, and then select Account. Scroll down until you find the Settings section, and scroll to the right until you find Contact preferences.
Select this, and enter the new email address you want. After you have typed the new email, tap Save. It will then send a confirmation email to your current email address. Open this email, and select Confirm email address. You will get a confirmation email on both old and new emails.
When you try to sign in to Target on a browser, you may find that you have problems signing in. This is because, when tapping on the sign-in icon in the top-right corner, instead of signing in, it basically just reloads the page.
If you are experiencing this issue, don't worry – there are ways to fix it. First, the issue may be the browser you are using. This problem was found when trying to sign in to Target.com on Adblock Browser. The problem may be caused by the adblocking technologies used in this browser. If you use Google Chrome, the sign-in icon usually works properly.
If the sign-in option does not work on any mobile browser, however, the next option to take would be to switch to the desktop version of the website instead of the mobile version. This fix works in both Google Chrome and Adblock Browser.
To do this, click the three vertical dots icon and check the box next to Desktop site. To change back, uncheck the box. This will make it harder to see and navigate, unfortunately. On a mobile device, follow the same steps to change your email as detailed above.
What do I do if I don't have access to my current email address?
If the email address you currently use with Target is no longer accessible to you, the only way you can change it to a different email is to ask Target customer support to change it for you.
For this, you would need to give them the current email and the new email you would like to change it to.
Why isn't Target letting me update my email address?
There are multiple reasons why your email address may not be able to be updated on your Target account. One of these reasons may be because the email address you are putting in is already being used by another Target account.
This most commonly occurs when you have two Target accounts with the new email already associated with the other account, or if you put the wrong email address into the email change form. Be sure to double-check that you wrote down the correct email address.
Another issue is that the website may simply be having technical difficulties getting a new email address set up on your account. In this case, the only thing you can really do is get in contact with Target customer support.
They can either walk you through the process to try to figure out what is going wrong, or, at the very least, they can relay the glitch to the technical support team so they can fix it.
Is there a limit on how many times I can change my email address?
If you make a mistake and change the email to the wrong email address, you may be wondering whether it is possible to change the email to the old email or a different email.
Thankfully, Target does not limit how many times you can change your email address as far as we can see, so change the email address to your heart's extent.