Uncategorized
Can You Make and Receive Calls on Galaxy Watch Active 2 and Active 3?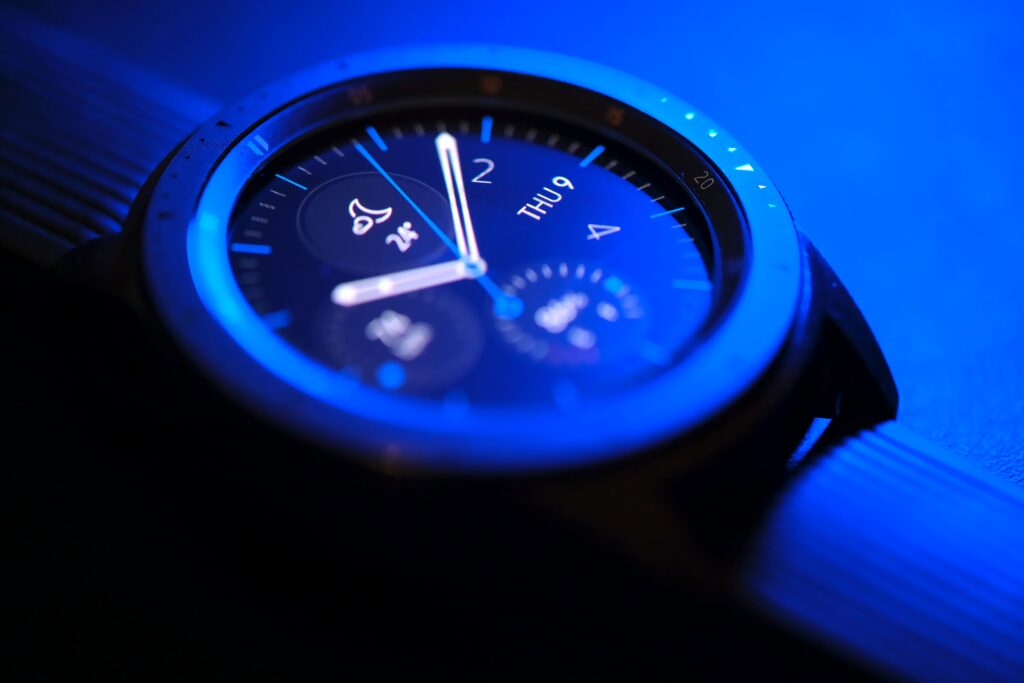 Yes, you can make phone calls from your Galaxy Watch Active 2 and Galaxy Watch Active 3. But only if you have the LTE model. Your watch also needs to connect to your phone via BlueTooth. 
We'll show you all the correct settings in this post so you can make phone calls on the go from your wrist any time you want. 
Answering Calls On Galaxy Watch Active 2 and Active 3
The Galaxy Active 2 and Active 3 are packed with the latest features available, bringing some pretty hefty technology to your wrist. 
The best wearables fully integrate with your smartphone. This integration allows users to perform many different activities – including phone calls and text messages – from their wrist. 
And the Galaxy watch is excellent at seamlessly integrating with both iPhone and Samsung products. So if you have the LTE version of either, you'll have no problem making phone calls from the watch itself without having to go to your phone. 
Answer Calls With Minimal Disruption
It's not just the health-tracking or the OLED display or the rotating bezel that makes the Samsung Galaxy Active 2 and Samsung Galaxy Active 3 the best options for smartwatch lovers.
It's also the fact that you can receive and make calls from your wrist; whether you're in the middle of a run, or you're in the zone, and at your desk, the Galaxy Active makes it easier for you to answer calls with minimal disruption. 
Let's find out how. 
Can I Make Calls on Galaxy Watch Active?
You absolutely can. Here we'll get into some detailed instructions about exactly how to do that. 
Note that you can pair your Galaxy Active 2/3 with most smartphones. Here's how to go about making calls from your already paired Galaxy Active:
Go to the navigation panel and select the phone icon. Clicking on it will present you with your options for making calls.
Select "Contacts" and then scroll till you find the contact you wish to call. Click on that contact. 
If you don't want to access your contacts, tapping on the "Keypad" icon will allow you to dial any number. 
Now you need to click on the green phone button to begin the call from your Galaxy Active. 
Whichever smartphone you have paired to your watch will begin making the phone call. 
If you have the LTE model, you can hear the call through the watch's speakers or to any paired BlueTooth headphones. 
Can I Make Wi-Fi or Bluetooth Phone Calls From Galaxy Active 2 or 3?
No. You have to be using an LTE model of the Galaxy Active Watch. Unfortunately, you cannot make calls from the Wi-Fi model. 
If you try to make a phone call from the Galaxy Active Wi-Fi model, you will be redirected to your paired smartphone to make the call. 
Take Your Calls, Even When You're Busy
Making a phone call from your Galaxy Active Watch is an easy way to continue your activities virtually uninterrupted and take your calls at the same time. 
You won't have to stop what you're doing and go to your phone or take it out of your pocket. You just have to answer the call from your wrist and use your Bluetooth-connected headphones to take your call. 
How To Answer Calls On Galaxy Watch Active 2 and Galaxy Watch Active 3?
Ensure that your android or apple smartphone is up to date and that your Galaxy Watch software-controllable from a paired device – is also up to date. 
At this time of writing, neither of the Galaxy Watch Active's allow support for the answer option when paired to the phone via Bluetooth. 
If you have an incoming call from your LTE Galaxy Watch Active 2 or 3, here's what you do:
Touch the green phone icon and swipe to the right. This will answer the call. 
Take your call from the watch's speakers or your headphones. 
Clicking on the red phone button and swiping to the left will send the call to your voicemail so you can respond at a later time. 
How To Adjust Volume During Calls On Galaxy Watch Active 2 and 3?
You can adjust the volume during a call in the usual way by tapping on the volume icon and clicking the plus or minus.
Final Thoughts
Once you've got your watch paired with your device, it's straightforward to take calls, presuming you have the correct LTE model. 
And it really is worth getting the LTE model for this reason alone: answering calls from your watch is as simple as reaching over and touching your wrist, great for the multitasker who doesn't want to interrupt their flow. 
Once you've learned how to answer calls from your wrist, it will be engrained into you. Remember, all you have to do is navigate to the phone icon, find your contact, click, and you'll be connected.