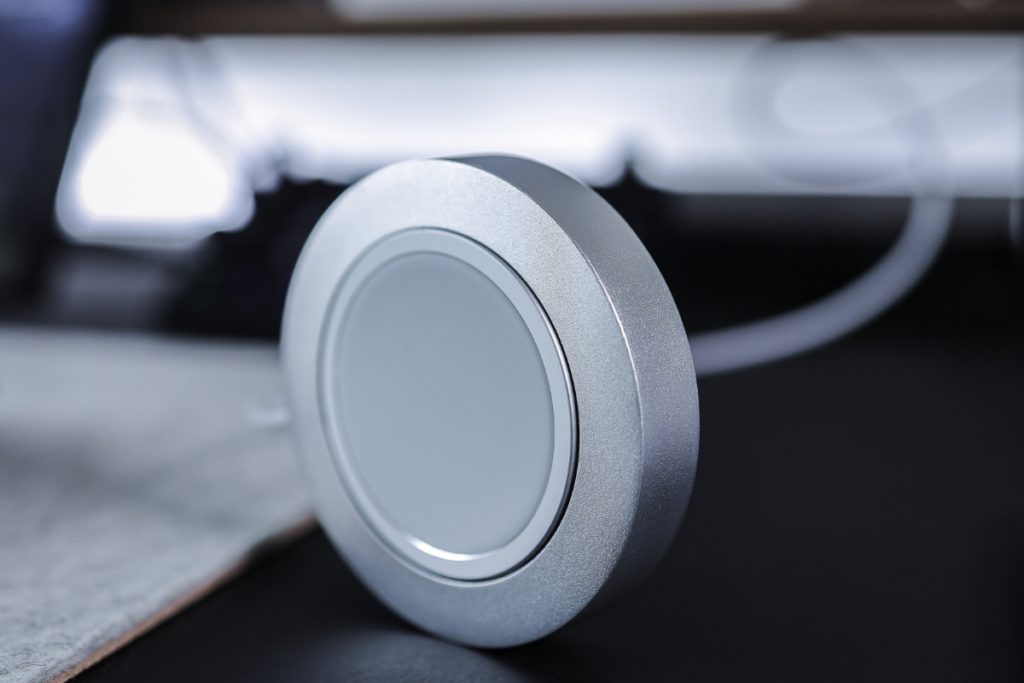 The MagSafe Duo charger from Apple is designed to wirelessly charge two of your Apple devices at once and is compatible with a wide selection of Apple devices. 
MagSafe Duo chargers can be used to charge Apple Watch models that have a magnetic charger. The adapter must be plugged into the MagSafe port and then connected to an AC outlet or USB power source via Apple's cable. 
Read on to discover how the MagSafe charger can charge an Apple Watch. In addition, we will discuss some of the other Apple products that are compatible with MagSafe and how to charge them efficiently. 
How MagSafe Duo Chargers Work with an Apple Watch 
MagSafe Duo chargers will work with an Apple Watch that has a magnetic charger. Apple provides its cord and plugs for the MagSafe adapter to work as intended. MagSafe Duo chargers allow you to lay your compatible iPhone and Apple Watch on the charger for convenient and safe wireless charging. 
The charger cable attaches magnetically by connecting it securely into place at one end then attaching the other end onto Apple's magnetic power adapter port at the backside of the Apple Watch. 
How to Use a MagSafe Duo Charger for Your iPhone and Apple Watch 
It is essential to plug your charger into a power source before placing your devices on it for safety reasons. If you put your iPhone or Apple Watch onto the charger before plugging it into a power source, remove your device from the cord, wait a few seconds, then replace your devices. 
Apple's MagSafe Duo charges are designed to be used with devices with 9V and 3A USB-compatible adapters to charge the phone. The charger can dynamically optimize the charge delivered to your Apple devices in various circumstances, including the device's temperature control and system activity when charging.  
What Does a MagSafe Duo Charger Plug Into? 
MagSafe Duo chargers use Apple's cable using a USB-C to lightning cable setup. Apple recommends using Apple's charger for the fastest charging, but third-party chargers are compatible with the MagSafe Duo. 
Apple does not recommend charging your device with any other type of charger that is not explicitly marked as intended to charge Apple devices. 
What Apple Products Are Compatible with MagSafe Chargers? 
The Apple MagSafe and MagSafe Duo chargers are designed for use with Apple devices, including some of the newest models like the iPhone 12, iPhone 12 Pro, and all Apple Watch models. The MagSafe Duo is compatible with all iPhone models newer than the iPhone 8. 
Apple's MagSafe Duo makes wireless charging simple. The charger's magnets align with your device to provide optimized charging. 
MagSafe Duo chargers are Qi-compatible, meaning they can be used to charge your Apple devices that are also Qi-compatible, like AirPods. 
How to Tell if the MagSafe is Charging an Apple Watch  
Charging happens when the MagSafe light on top glows amber and turns white when fully charged. You'll also hear an audio tone indicating that the unit is powered up, displayed in green at the top left corner of your screen.  
What Are Some Other MagSafe Accessories Available? 
Apple offers compatible MagSafe cases and wallets, Apple Watch bands, and accessories to make charging on the go easier. Cases are designed for both the iPhone 12 and iPhone 12 Pro with a magnetic hold that fits tightly over your phone.  
MagSafe cases and Wallets are designed with built-in magnets to align with your device for optimized charging perfectly. Like every Apple-designed product, all of the MagSafe accessories go through thousands of hours of testing throughout the design and manufacturing phases to ensure quality and safety in their construction. 
MagSafe Charging Cases are available in nylon, leather, or polyester to match Apple Watch bands, while the Apple Magnetic Charging Cable can be easily connected for on-the-go charging.  
Final Thoughts
MagSafe Duo chargers can be used to charge Apple Watch with Apple's unique magnetic power adapter port found at the backside of its watch. To charge your Apple Watch, connect one end of Apple's charger cable to Apple's power adapter, then plug it into an outlet brick or a wall socket. 
MagSafe Duo chargers can be used with iPhone models above the iPhone 8 and all Apple Watch models. The Duo allows you to charge both of your devices at once without hassle. The MagSafe Duo Charger by Apple is a great accessory to have on hand for all your charging needs. 
Whether you need an AC plug adapter or USB port, the Magsafe has got you covered and works with any model of iPhone 12, including the Pro version! When it comes time to charge up before heading out into the world, take advantage of this versatile product that can be used anywhere.