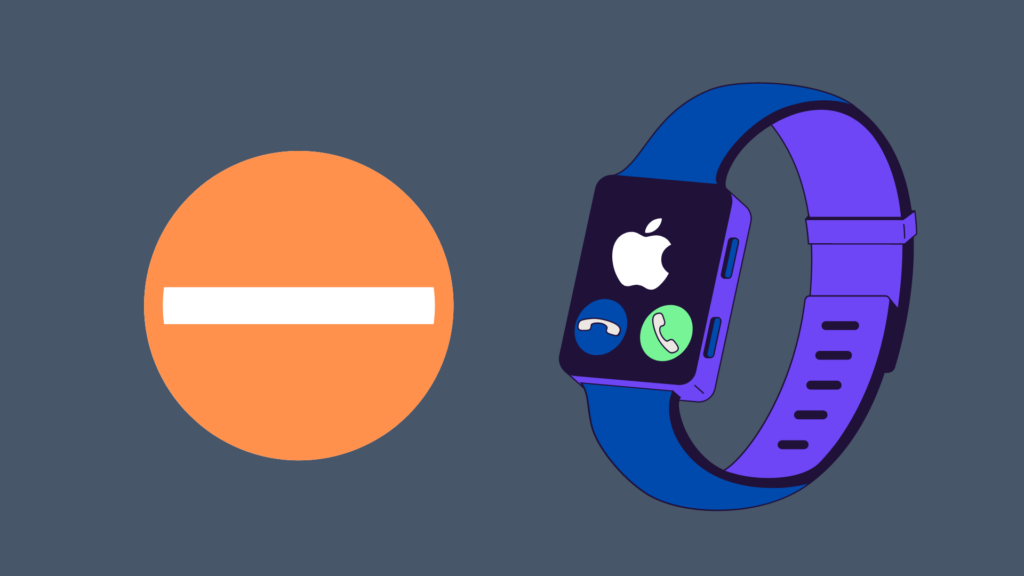 The Apple Watch is a useful piece of technology, especially considering it is available wherever you go. It can do quite a few things, especially if you integrate it with a device like the iPhone. Despite all of the technological features that go into it, there are issues that pop up here and there with it. One issue in particular that some people report is that the Apple Watch's 'Do Not Disturb' function does not work on Apple Watch. But why isn't it?
'Do Not Disturb' can be enabled on either the Apple Watch itself or an iPhone that is paired to the Apple Watch. If you set up 'Do Not Disturb' with the latter route, it is possible that the iPhone is not properly mirrored with your Apple Watch. You can mirror the two devices by tapping the Apple Watch app on the iPhone, tapping 'My Watch', tapping 'Do Not Disturb', and tapping the 'Mirror iPhone' switch to 'on'. So long as your Apple Watch is unlocked and both are Bluetooth enabled, this should work.
But if these things aren't the cause of 'Do Not Disturb' not working on your Apple Watch, what is the cause?
'Do Not Disturb' not Working on Apple Watch
There are two ways to enable the 'Do Not Disturb' feature on an Apple Watch. The first way is to simply enable it on the Apple Watch itself. To do this, wake your Apple Watch by raising the Apple Watch, swiping up on the watch face, which brings up the 'Glance' screen. This shows you the last 'Glance' you used. Swipe until you find the 'Settings Glance', and then tap the 'Do Not Disturb' option.
Another way to do this is to touch and hold the bottom of the watch's face. Eventually, the Control Center should pop up. Swipe up from there, and tap the 'Do Not Disturb' option. Choose one of the options from the list as it is presented to you. These are the two simpler ways to do this, but not the only ways. For example, you can also go into your Apple Watch's 'Settings' to turn it on or off.
The other method of enabling 'Do Not Disturb' mode is to set your Apple Watch to mirror your iPhone. If you do not already have your Apple Watch set to mirror your iPhone, the process should not be difficult. Make sure that both devices have Bluetooth enabled first and foremost, and that your Apple Watch is actually unlocked. Next, go to the Apple Watch app on your iPhone, where you will find multiple options, including the 'My Watch' option. Select this, and from here, select the 'Do Not Disturb' option. Here, you will see details about the iPhone's 'Do Not Disturb' function, as well as an option to mirror this setting on your Apple Watch. Switch that setting from 'Off' to 'On'.
If you are having trouble with your Bluetooth not functioning properly, however, that may make mirroring a much more difficult task to sort out. Make sure both devices are near each other when trying to use Bluetooth functions. If even this does not fix the issue, make sure that both devices are updated to the latest version, as being out-of-date may be to blame.
Another possible issue affecting the 'Do Not Disturb' function is the Airplane mode. When Airplane mode is enabled, this prevents data from being transmitted to or from the device. You can turn off Airplane mode by going into the Control Center and toggling Airplane mode off. The point of Airplane mode is, as the name implies, for when you are on an airplane. You will be instructed to switch your phones off or go to Airplane mode, in order to ensure that transmission of the data doesn't cause any issues with the start of the flight.
How long can you set your Apple Watch to 'Do Not Disturb' mode?
The 'Do Not Disturb' function is one people use for a variety of reasons, but an important question is, how long can the 'Do Not Disturb' feature go for? You can set this function to last for an hour, for example, or tell it to be in this mode until the evening. You can also have 'Do Not Disturb' set for as long as you are at a certain location. So if you are at work, for instance, you can have both your iPhone and Apple Watch (if the devices are mirrored) in 'Do Not Disturb' mode until you leave the area.
What does the 'Do Not Disturb' feature do?
If you enable the 'Do Not Disturb' feature, certain notifications will not be displayed, at least as prevalently as normal. While Do Not Disturb is active, you won't see notifications, phone calls, or vibrations, and your phone's screen will not light up on the lock screen from any of these notifications. However, alarms will still sound and light up the screen, which makes sense since you're the one who set the alarms up in the first place. You can also adjust when Do Not Disturb silences certain notifications. For example, you can limit it to only being active when your iPhone is locked. Thus, if you're browsing the Internet on your phone, you will still see certain notifications.
You can also set up 'Do Not Disturb' in such a way that it only blocks notifications of certain calls. You can allow notifications for all calls, no calls, your contacts, or only certain contacts. This is useful when you are waiting to hear from someone, but do not want to be distracted by phone calls or texts from other people on your contacts list. There are also other helpful functions, such as giving a notification if someone calls you twice in a short span of time, or blocking notifications once you start driving (assuming the device is connected to your vehicle's Bluetooth anyway).