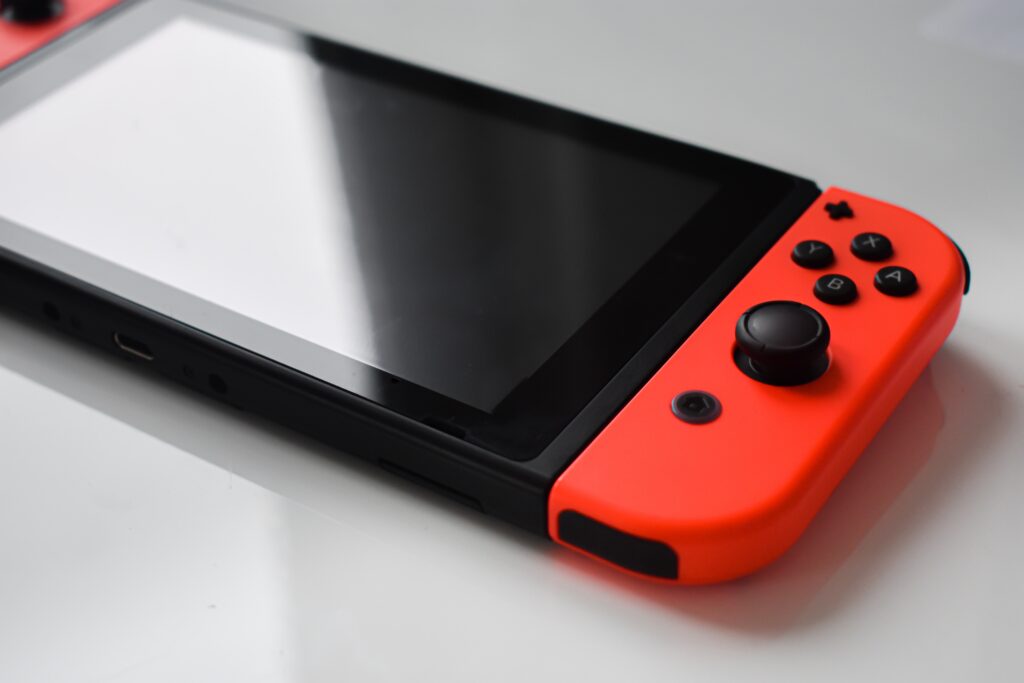 One of the things that make the Nintendo Switch such a great console to own and use is its portability. Of course, you want to use your favorite Turtle Beach headset to immerse yourself in the world of Mario and Sonic without disturbing those around you. Connecting your headset to your Nintendo Switch is made even easier with our comprehensive guide.
How to Connect Your Headset
It's no secret that Turtle Beach headphones offer amazing sound quality, especially when you're busy playing the latest Switch releases like Metroid Dread, Mario Party Superstars, and the recent Grand Theft Auto trilogy remake. Fortunately, connecting your favorite Turtle Beach headphones to your Switch console is as easy as it gets. Here's how you can connect your headset using the multiple methods mentioned below.
Connecting via Bluetooth
The Nintendo Switch has always had Bluetooth since its launch back in 2017, but the company never made it available for other accessory manufacturers to use. That all changed recently with a surprise announcement in September 2021 highlighting the arrival of Bluetooth audio support.
Downloading and installing the latest update (13.0.0+) gives Switch owners the ability to pair Bluetooth audio devices with their consoles. However, that feature comes with a few limitations:
While you can save up to 10 Bluetooth audio devices on your Nintendo Switch, you can only pair one device at a time.
You won't be able to use Bluetooth microphones with your Nintendo Switch.
Your Bluetooth audio may disconnect when starting a local wireless multiplayer game or during other forms of local communication.
Using a Bluetooth device may add latency to your audio, so be aware of that issue when using your wireless headset.
With that stuff out of the way, let's dig into getting your Turtle Beach headset connected to your Nintendo Switch console. Start by making sure your wireless headset is fully charged and turned on. Also, make sure you have no more than two wireless controllers currently connected to your Switch. If you need to disconnect a controller, press and hold the SYNC button on the controller for a second to drop it from the console.
Now, you can follow these instructions to connect your Turtle Beach headset to your Nintendo Switch:
Make sure your headset is fully charged and turned on.
From your Switch console's main menu, go into "System Settings" and scroll down to "Bluetooth Audio."
Place your Bluetooth headset into pairing mode. How this is done varies depending on your headset model, so refer to your headset's instruction booklet for more details.
Scroll over to and click on "Pair Device." Your Switch console will attempt to pair itself with your Bluetooth headset.
Once your headset appears on the "Pair Bluetooth Audio Device" screen, select it to connect your headset to the console.   
If you can't pair your headset with your Switch, make sure the console's software is updated to version 13.0.0 or newer. Also, make sure you have Bluetooth enabled on both your console and headset.
Connecting While in Docked Mode
The Nintendo Switch also lets you connect your headset while the console is in its docking station. This feature comes in handy if you have a Turtle Beach headset that lacks Bluetooth but instead relies on a USB wireless adapter for connectivity. Certain headsets like the Stealth 600 only work when the USB adapter is plugged into the Switch's docking station.
Make sure the headset is powered on and fully charged. Also, make sure the console is docked.
Plug the USB wireless adapter into the console while it's docked.
Make sure the headset is paired with the USB wireless adapter. Both LEDs on the adapter and headset should be lit solid.
Check the Switch's screen. In the top left corner, you should see the word "USB" next to a volume bar, indicating that the headset is successfully paired to the console.
Connecting via Headphone Jack
Take a close look at the top of your Nintendo Switch and you'll find a standard headphone jack. If you own a pair of wired Turtle Beach headphones, then you won't have any trouble connecting your headset with your Switch console. Just plug the headset into the Switch, and you're practically done!
As you'd expect, the Switch will automatically send audio through your Turtle Beach headset, no complicated settings or apps are required. It's the easiest and most straightforward way to connect any headset, let alone those made by Turtle Beach, to the Nintendo Switch.
Dealing with wires is the only downside to this option. If you're looking for a wireless solution, read on.
Headset Compatibility
The Nintendo Switch console works with virtually any wired Turtle Beach headset as long as it uses the standard 3.5mm headphone plug. That includes models that use an in-line amplifier, such as the PX24 headset. With compatibility this incredible, you can enjoy your favorite Switch games without having to worry about having the right wired headset.
Most wireless Turtle Beach headsets can also connect to the Switch using their built-in Bluetooth. All you'll need to do is follow the instructions mentioned earlier, and you're all set. Don't forget about the Switch's previously-mentioned limitations when it comes to Bluetooth connectivity.
Certain headset models like the Stealth 600 require the Switch to be docked due to the need for USB. Again, all you'll need to do is plug the wireless adapter into one of the USB slots on the dock and follow the above instructions. If you have the Elite 800 or Elite 800X wireless headset, you'll also need to connect the included Digital Optical Cable to your USB dongle and your television.