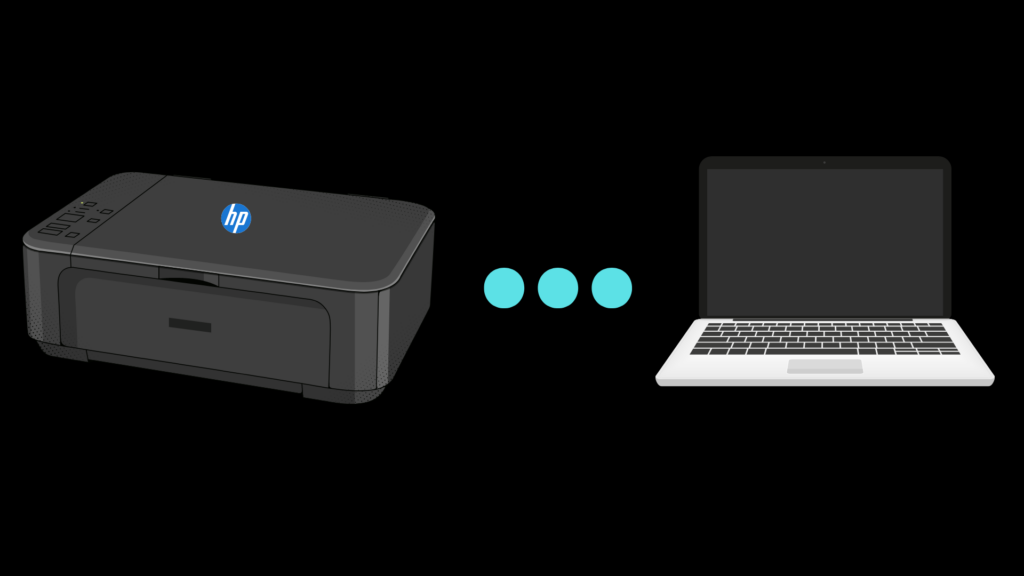 Do you have a Macbook computer and need to hook up an HP Envy printer to it? At first glance, this can appear like a huge, confusing chore. However, we have broken it down into simple steps. By the time you have finished reading this article, your Macbook will be connected to that HP Envy printer and ready to deliver. 
Setup and connect a printer to Mac OS
If you have the same Wi-Fi network for the printer as you use for your Mac you can set it up using a USB cable. There will be no need for additional drivers to be installed. 
If the Envy printer you have is currently on the same network or connected via USB then you can follow these simple steps: 
Click on File > Print
Click Menu (printer)
Select preferences for nearby Printers/Printers & Scanners
However, if you cannot locate your Envy printer on the network, follow these steps to find it: 
First, if using a USB connection, find out if the printer you have supports AirPrint. If it does not, you need to open up the Apple menu (look for the "apple icon"). 
Next, click on "System Preferences" and locate Software Update–click on it to verify your Mac is current. If it is not, any software that is newly available will require installation first. 
Now you have two choices–using the direct USB connection of the network your Mac is associated with. 
If you have a Wi-Fi connection and the printer has a control panel that is touchscreen follow these simple steps: 
Open the menu for "Setup", "Network", or "Wireless Settings". 
Select–"Wireless Setup Wizard". 
Now you can follow the prompts instructing you to select a network name 
Enter your password 
If your printer lacks a control panel that is touchscreen, yet has a Wi-Fi connection follow these directives:
Locate the Wireless button "t" 
Depress for 5 seconds or until you see the light indicating "wireless" begins to flash. 
Wait 2 minutes
Depress the WPS (Wi-Fi Protected Setup) button and hold it down. 
Wait until the router starts to process the connection. 
The wireless light on the printer will cease flashing once the connection is complete. 
What if I don't have a Wi-Fi connection?
If you don't have a Wi-Fi connection, here are some steps to follow to get it back on track. 
First, check that the Wi-Fi is actually turned on. This might seem obvious, but someone in the house (or you) might have erroneously turned it off! 
The way to check the Wi-Fi is to look for the Wi-Fi icon on the menu bar–it resembles radio waves. ,
Verify that you are within range of the Wi-Fi wireless network. 
If after checking the Wi-Fi service and you learn there is none available, visit the Apple "Apple icon" menu > System preferences on your Mac. Now click the icon "Network". If nothing comes up, you are going to need to add a network connection. 
Go to the list's bottom, click on the 'plus' Add button indicating you want to add a new service. When the pop-up Interface menu shows, pick Wi-Fi. Now, name the Wi-Fi service and click "Create". 
If the wireless network you are connecting to was fabricated by an AirPort Time Capsule or AirPort base station, you would need to restart your device. Unplugging the cord to the main power will start the restart process. Leave it unplugged for a count of 10, then plug it back in. Try connecting to the network once more when it shows it is available. 
How to troubleshoot the Wi-Fi network on your Mac
If you still cannot connect to a Wi-Fi network, you are going to need to try some troubleshooting techniques. Below are some troubleshooting tips that may assist in getting you reconnected: 
If you are on a password-protected network, ensure you know what kind of network wireless security you have. 
Carefully type in the password.
If you are contiguous with a network that is hidden–(the name of the network is private) ensure you type in the correct password and network name. 
For a network that has control access secured, ensure the MAC address of your computer has a network administrator registration. 
Lastly, ensure you are in range with the network you are attempting to connect to. Typically, a range within 150 feet of the wireless network is acceptable, however, the environment could make this distance vary. 
Final Thoughts
You now know how to connect an HP Envy printer to your MacBook computer, verify the Wi-Fi and troubleshoot issues within the network. As you have discovered, it really is not as complicated as you first thought it would be! If you are still having issues after going through these sets of directives, contact the tech support number listed on your device. We hope that this has been helpful and happy for you!