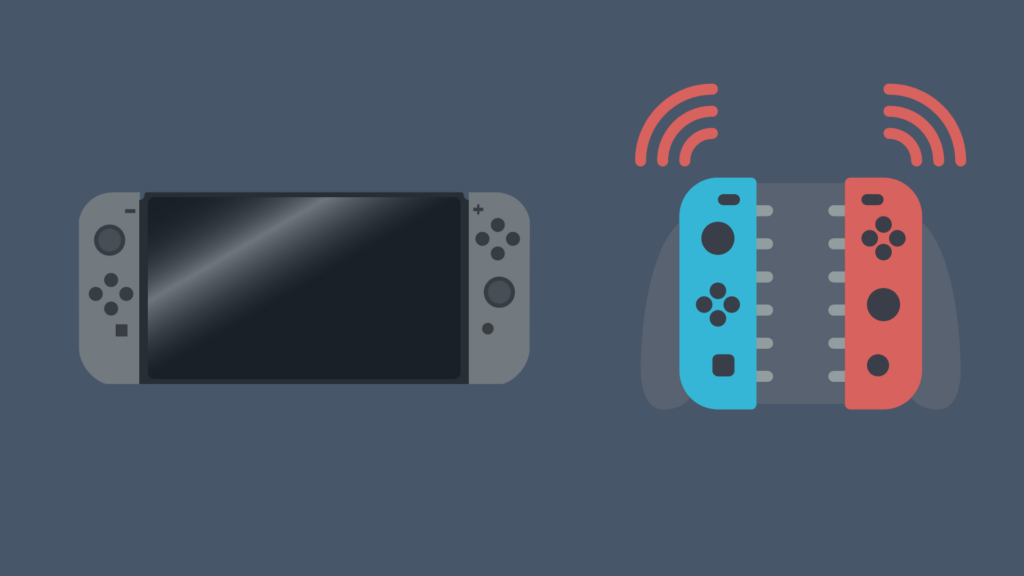 The Nintendo Switch has done a solid job of carving out a niche for itself in the gaming sphere, a major accomplishment after its previous attempt – the Wii U – fell so flat on its face. There are a lot of things you can do with it, as well as a number of ways to connect to it. One feature of the Nintendo Switch is the ability to connect a large number of controllers to it. But just how many controllers can you connect to a Switch?
No matter what the type of controller may be, a user is only able to connect up to eight controllers at any one time to their Nintendo Switch. Controllers connect to the Nintendo Switch via two methods: Bluetooth, or simply sliding them onto either end of the Nintendo Switch. However, the latter method only applies in the event that you are using a Nintendo Switch or Nintendo Switch OLED, and you are trying to pair Joy-Con controllers.
But what is the process of pairing the different Switch controllers? And how do you unpair a controller to make room for a new one?
How Many Controllers can You Connect to a Switch?
Currently, a Nintendo Switch owner can only connect eight controllers at a time to their Switch. This means that, using a combination of individual Joy-Cons and Nintendo Switch Pro Controllers, up to eight people can play a game together in the same room. However, if one or more people want to play using two Joy-Cons as one controller, this will limit the number of possible concurrent players. Only four people can use this method of control at once.
What kinds of controllers can connect to a Switch?
There are two commonly used types of controllers that can connect to the Nintendo Switch. The first are the Joy-Cons, which the Nintendo Switch and Nintendo Switch OLED comes included with a pair each. These controllers can be used while attached to the Nintendo Switch, but can also be used wirelessly. The Nintendo Switch even comes with a small controller dock that the Joy-Cons can attach to, making them feel more like a standard controller. The other controller type is the Nintendo Switch Pro Controller, which is a more standard type of controller than the Joy-Cons.
While these are the standard types of controllers for Nintendo Switch, they are not the only kind. Beyond the existence of third-party controllers, Nintendo has released multiple alternate controllers for the Nintendo Switch. For example, NES-style Joy-Cons that are able to slide into the Nintendo Switch were released, as well as wireless Nintendo 64 and Super Nintendo controllers. There was also a Nintendo GameCube controller, released in conjunction with the release of Super Smash Bros. Ultimate (a game commonly played using this controller).
How do you connect controllers to a Switch?
Connecting controllers to your Nintendo Switch will be more or less complicated depending on the circumstances. For example, if you have a Nintendo Switch or a Nintendo Switch OLED and are trying to connect Joy-Cons, all you need to do is slide the Joy-Cons onto the Nintendo Switch itself. This will cause the Joy-Cons to be synced to the console until they are put on a different Nintendo Switch. Now, you can take them off and use them wirelessly, or just use them on the Switch in handheld mode if you so choose. If you are trying to pair other controllers, like the Nintendo Switch Pro Controller, you can also pair them fairly simply. All you need to do is, using a USB-C cable, connect the Pro Controller to the Switch's dock.
However, if you want to pair them remotely, or are trying to pair them with a Nintendo Switch Lite, there is thankfully a way to do this, using Bluetooth. Starting from the Switch's home screen, select the 'Controllers' tab (the icon looks like a single Joy-Con), located below the game icons. Once you are here, select 'Change Grip/Order'. Next, take the controller or controllers you want to pair with the Switch, and hold down the sync button. With a Joy-Con, the sync button can be located on the flat, black part of the controller; on the Nintendo Switch Pro Controller, it is located on the top of the controller to the left of the USB-C plug. Hold the sync button down for five seconds.
Once the controller or controllers have been synced, the next step is to determine how you want to use them. If you want to use a single Joy-Con as a controller, push the SL and SR buttons (located near the sync button). This might be a little finicky, so keep trying until it is accepted. If you want to use two JoyCons as controllers, hold them both upright, and press the ZL and ZR buttons. You can pair up to four sets of JoyCon controllers at once this way. With a Pro Controller, hold the ZL and ZR buttons.
How can I unpair controllers from a Switch?
If you want to unpair a controller with your Nintendo Switch, there are multiple ways to do that. For one, you can simply pair them with a different Switch, which will undo the pairing. You can also go into 'System Settings' and then 'Controllers and Sensors'. From here, select 'Disconnect Controllers', and hold down the X button on a Joy-Con until the blue circle is illuminated fully. All other controllers will become unpaired.
Can a Joy-Con be put on either side of a Switch?
While this would be a nice thing to be able to do, it is not possible to connect a left Joy-Con to the right side of a Switch (and vice versa). This is because the way they slot into the Switch does not allow for it. This goes for special edition Joy-Cons, such as the NES-style ones. Thus, if you are missing, say, two left Joy-Cons and have the two right Joy-Cons, you will not be able to attach both to your Switch.