If you're trying to figure out how many controllers the Nintendo Switch comes with, you may be surprised that the answer depends on the model and how you're playing.
The standard Nintendo Switch and Nintendo Switch OLED ship with one pair of detachable Joy-Cons, while the Nintendo Switch Lite is a portable-only console that acts as a singular controller.
Since how many controllers the Switch comes with doesn't have a straightforward answer, it helps to understand what Switch controllers are and how they work. Rest assured, all Switch models come with the controller configuration for at least one player required for every game; however, the Nintendo Switch Lite requires additional hardware for games that require motion controls. The question is, how many controller devices do I need to play multiplayer games?
Does the Nintendo Switch come with two controllers or one?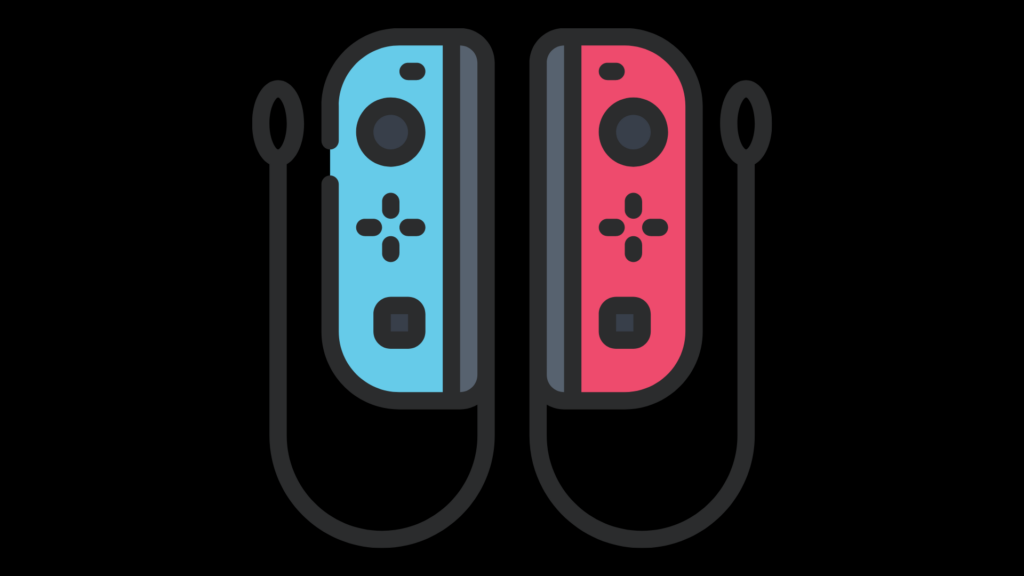 This is a bit of a philosophical question because the Nintendo Switch and Nintendo Switch OLED both come with a pair of Joy-Cons that could be considered one or two controllers depending on how you use them. When connected to the Switch, two Joy-Cons work together as a singular controller.
Games like The Legend of Zelda: Breath of the Wild require this controller configuration. Some games only require one, like Mario Kart 8 Deluxe and Snipper Clips, making it easy to play in a two-player mode without needing additional hardware. 
What is a Joy-Con?
The Nintendo Switch Joy-Con is the culprit behind confusing people about how many controllers the Switch comes with. However, the cost of the confusing nature of the Switch controllers comes with versatility benefits for multiplayer gaming.
The Joy-Con is a wireless controller device with built-in motion control designed to work by pairing left and right models together or independently. This means a paired set of Joy-Cons is one controller while each unpaired Joy-Con acts as an independent controller. Some games need dual control sticks and many buttons; others only require one control stick and a few buttons.
The Joy-Con serves both of these use cases. Also, note that the Left Joy-Con and Right Joy-Con aren't identical devices, so if one breaks, it needs to be replaced with the same type.
Other Controller Types
The Nintendo Switch supports a few other types of controllers. Most notably, Nintendo offers a wireless Pro Controller that sports design and functionality similar to what players get from a Playstation or XBOX controller. The Pro Controller is a no-gimmick, traditional controller.
Third-parties make a wide range of wired pro-style controllers that need to connect to the Switch dock via USB cable: so these won't work with the Nintendo Switch Lite. Other third-party controllers take a unique spin on both the traditional pro-style controller and the Joy-Con in several ways.
For example, these controllers may swap the buttons on the Left Joy-Con for a directional pad or offer a larger grip area. Many of these third-party controllers are Nintendo Officially Licensed products.
Do you need four controllers for Nintendo Switch?
If you want to play four-player simultaneous games with four people, you will need four controller devices; however, which devices you need will depend on the game. A game like Super Smash Bros. Ultimate requires a single Joy-Con per player, so you can play this game with any combination of four Joy-Cons.
Additionally, you can mix and match controller types so you don't need to worry about having four of the same type of controllers for four-player mode. For example, you could play Super Smash Bros. Ultimate with a Pro Controller, a paired set of Left and Right Joy-Cons, a Left Joy-Con, and a Right Joy-Con. Alternatively, you could use four Right Joy-Cons and the game would still work correctly.
Can I use XBOX or Playstation controllers on Switch?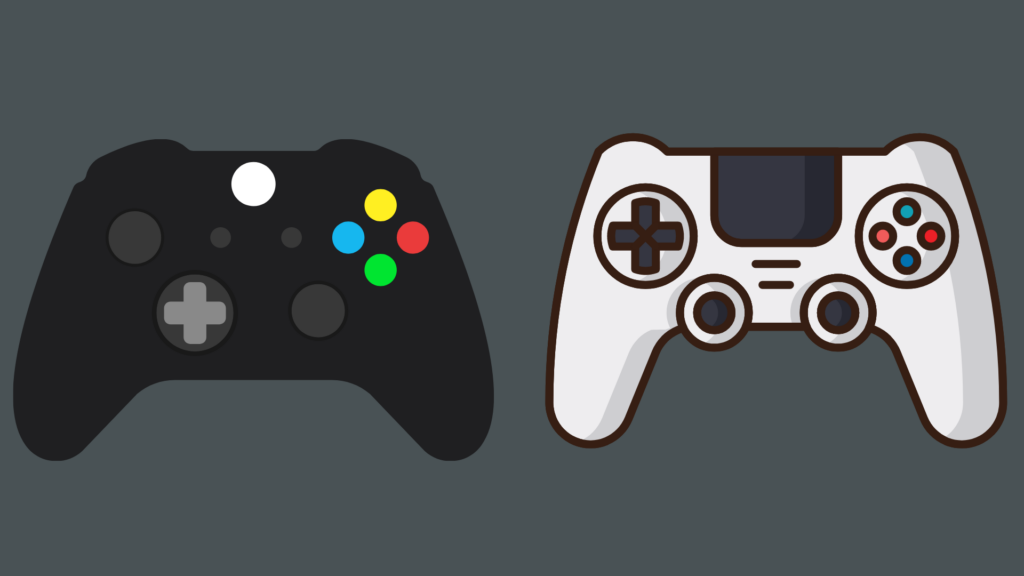 Surprisingly, the answer is yes, you can use an XBOX or a Playstation controller with a Switch with a third-party Bluetooth adapter. You'll need to purchase additional hardware like the 8Bitdo adapter or the Mayflash Magic-NS Wireless Controller Adapter.
The main limitation with using these controllers is that they can't wake the Switch from sleep mode. Fortunately, the Switch is intuitive with button mapping to make the controllers feel practical. Note that you will need to pair the controllers to the Switch to work.
The controllers only connect to one device at a time; you will need to sync them with the XBOX or Playstation console again after using them on the Switch. The supported controllers vary depending on the adapter you use.
Do Nintendo Switch bundles come with additional controllers?
As of April 2022, Nintendo isn't offering any Nintendo Switch bundles with additional controllers. It's a common practice for retailers to assemble customized promotional bundles. Retailer-specific bundles may come with additional controllers, games, and accessories.
For example, retailer Walmart has offered bundles that add a second pair of Joy-Cons and one or more games. When Nintendo creates promotional bundles, these typically add a game download code for a game like Super Mario Party or Splatoon 2. These Nintendo bundles may also come with a special carrying case accessory.
Nintendo-made bundles often feature unique Joy-Con and Switch dock designs. An example of this is the Animal Crossing: New Horizons special edition which comes with pastel green and blue Joy-Con as well as a white dock.
What's different about the Nintendo Switch Lite with controllers?
The Nintendo Switch Lite is a portable-only version of the Nintendo Switch with a less expensive price tag. The Switch Lite is a lighter device that's easier to carry around, but it has some changes compared to its hybrid-console older sibling. The main difference is that the Switch Lite doesn't come with Joy-Cons: it has a physically connected controller that omits motion controls.
Additionally, the Switch Lite swaps the four buttons on what would be a connected Left Joy-Con side for a directional pad–a change some players prefer. One of the downsides is that the built-in controller can't be easily replaced if it breaks like a Joy-Con.
While you can't play motion control required games out of the box, the Switch Lite still supports syncing disconnected Joy-Cons for these games. Note that games that require Joy-Cons specify so on the box. You can also connect the Pro Controller and other wireless devices; however, the Switch Lite isn't designed to work with wired controllers.