Uncategorized
How Long Does it Take to Charge a Wyze Outdoor Camera?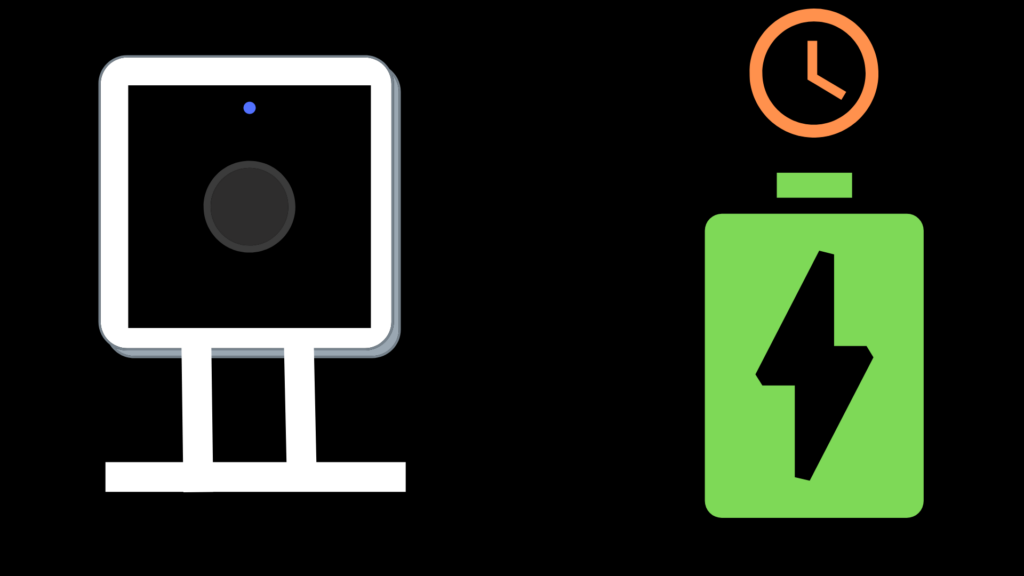 Now that you have mounted your Wyze outdoor camera, you are probably wondering how long it will take to charge.
It will take around 4 hours to fully charge your Wyze outdoor camera from 0 to 100% battery.
Before we discuss how to charge your Wyze outdoor camera, there are a few specifications about the battery and device that you should know. It has:
Power Adapter Input: 110-240V AC
Battery Specs: 7.4V Rechargeable – 2600mAH
A camera life of 3 to 6 months
The Wyze outdoor camera comes with a base station. The base station is plugged into an outlet. You need to connect the device to the base station. You will know if the camera is charging. There will be a red flashing light to indicate it is charging. It will also be indicated on the device that it is charging. As soon as it is fully charged, the flashing red light will turn to a solid red light. Keep in mind that you can charge your Wyze outdoor camera whether it is on or off.
How to Improve the Battery Life of Your Device
There are several ways that you can prove the battery life of your Wyze outdoor camera. Try to limit the use of your scheduled recording. You can also only view the live stream as needed. Another strategy to prove the battery life of your Wyze outdoor camera is to make little use of the timelapse feature. Keep your camera in a low-traffic area and charge the battery using the base station all of the time. All of these tips will help you improve the battery life of your Wyze outdoor camera.
Tips for Improving Camera Performance
From time to time, you may experience issues with the performance of your camera, or the battery might be running low. Here are some quick fixes.
Try changing the position of your Wyze outdoor camera to a low-traffic area. Just make sure that you have the motion settings enabled. You can also check the recording setting. The use of scheduled recording and the timelapse feature can drain your battery.
Inspect the Wyze outdoor charging cable. It should be the cable that came with your Wyze camera package. Ensure that the base station is being used when charging the battery. Also, verify that the charging port is not obstructed by anything. 
Be sure to test the outdoor charger. It needs a minimum 5V/2A to charge properly. If the adapter does not fit these criteria, you need one that does. You also should check the base station to ensure it is in the on position. Most users who complain about their Wyze outdoor camera battery not charging usually discover that they were not connected to the base station. 
The Wyze Cam v3
The Wyze Cam v3 does not come with a battery. It has to be connected to an outlet using the USB cord. This device is wired. That is why it does not come with a battery.
You can use a solar panel to charge your device. It just must be compatible with the device.Be sure to follow the directions when setting this up.
Reviews of the Wyze Outdoor Camera
According to cnet.com, "the $50 Wyze Cam Outdoor Starter Bundle takes the best parts of the $20 indoor Wyze Cam and adds a weatherproof design and battery-powered flexibility. It's a great camera that looks nice and is easy to set up and use — at a ridiculously low price. Wyze continues to offer two weeks of free cloud storage with this camera, as well as a built-in microSD card slot if local storage is more your thing. (You'll need to use the microSD card slot anyway if you want to take advantage of this camera's Travel Mode — more on that later.)"
PC Mag states, "We've been fans of Wyze Labs ever since it launched the $20 indoor Wyze Cam back in 2017. Since then, the company has released a number of smart home devices, including a door lock, light bulbs, motion sensors, and more. It's latest offering, the Wyze Cam Outdoor (available in a Starter Bundle with a required hub for $49.99) is the company's first camera designed for outdoor use, and like its other models, it delivers sharp 1080p video for much less money than most of the competition. It also supports Alexa and Google voice commands, works with other smart devices using IFTTT applets, and interacts with other Wyze products. All this earns it our Editors' Choice for affordable outdoor security cameras."
As you can see, the Wyze outdoor camera comes with stellar reviews. And if you ever have any problems with your Wyze outdoor camera, just give their customer support a call. They are always happy to help customers.