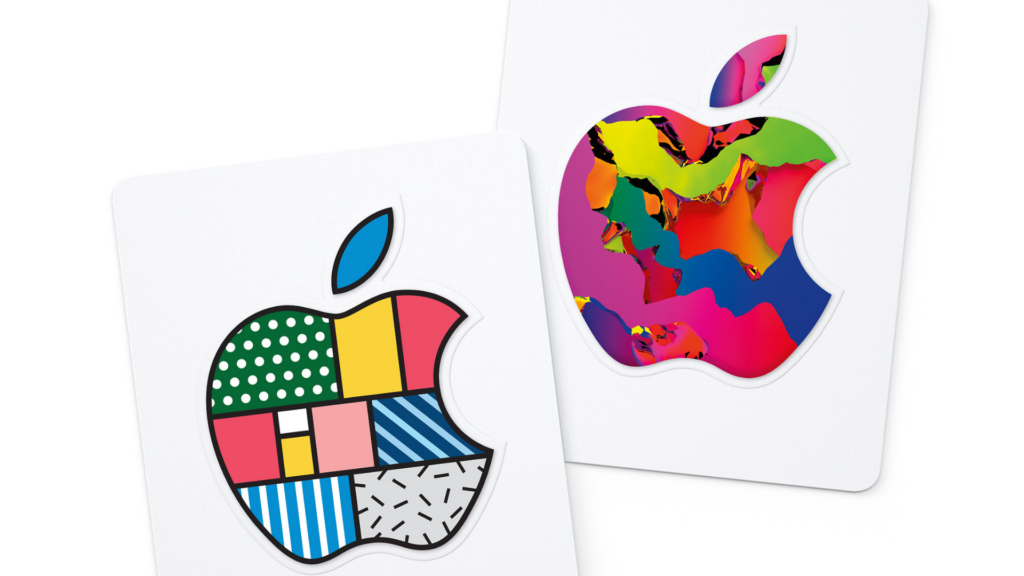 You might be wondering if you can purchase AppleCare device protection if someone has given you an Apple gift card. We'll answer that question and provide you with comprehensive information about Apple gift cards. 
Generally, you can not directly purchase AppleCare coverage with an Apple gift card. In other words, you'll find no place to enter your Apple gift card information when you try to make your purchase. You will only see the option to enter credit card information. 
You will need to add your Apple gift card to your Apple ID balance to purchase AppleCare with it. However, you can only do this immediately after you buy a new phone or device in the store. Otherwise, the option won't be there for you. Fortunately, you can easily use your Apple gift card for various other products and services. 
Where Can I Use My Apple Gift Card?
You can use your Apple gift card in various Apple stores and sites, and you can also use it in the physical store. Some of the places the gift card may be helpful are the Apple store app, iTunes, Apple Arcade, Apple TV, and Apple music. 
What Can You Buy With an Apple Gift Card?
The newest Apple gift cards allow buyers to purchase a variety of items. Thus, you can purchase songs, games, Apple devices and accessories, and even certain subscriptions. Apple Music is one example of a subscription you can buy with such a card.  
Can I Use My Apple Gift Card at a Store That Sells Apple Products?
The answer to that question is yes and no. You can use your Apple gift card at an Apple store to purchase Apple products. However, you cannot walk into a Best Buy or department store and use it to buy Apple products. 
Can I Get Cash From My Apple Gift Card?
You cannot use your Apple gift card to get cash, nor can you withdraw cash from an Apple gift card. Any balance you have left after you use your gift card for purchase will be left on the gift card until you get ready to purchase another item with it. You also cannot use your gift card for shipments outside of the United States. These guidelines conform to state and federal laws. 
Can I Give My Apple Gift Card To Someone Else?
You can give your Apple gift card to someone else if you do not wish to use it to purchase anything. It's not attached to your name or Apple ID until you add it. You need to send the card to the other person if it's a physical card, or forward the email you received with an electronic gift card. The other individual will be able to use the card balance as long as it has not already been redeemed. 
How Do You Add Your Apple Gift Card to Your Apple ID?
You can easily redeem your Apple gift card using your iPhone, iTouch, or iPad. The first thing you'll do is scratch off or peel the back label so that you can see the 16-digit number.
Next, you'll open the Apple store app from your phone. Tap your photo or the sign-in button on the top of your screen. Next, tap "Redeem Gift Card or Code." At that point, you can use your camera to take pictures of the numbers, or you can enter them manually. Tap Done when you're finished, and your gift card amount will be added to your balance. You may have to sign in with your Apple ID if you do not see the option to redeem your gift card. 
How Can You Get an Apple Gift Card?
As a recipient, you can get Apple gift cards from friends or family members who know you desire to purchase Apple products. You can also win it in a contest and sweepstakes event. Furthermore, you can earn them by performing various tasks online for a company that offers them. 
Do Apple Gift Cards Expire?
Apple gift cards generally do not expire. However, there may be guidelines in your state or location regarding their use. If you have any complications redeeming a gift card, you can visit Apple's redemption issue page. 
The problem may be that you are trying to use an Apple store gift card to purchase digital items in the App Store or iTunes store. You may also have problems redeeming your card if it is already redeemed, not activated, unreadable, or designated for use in another country. 
Where Can I Find Apple Gift Cards?
You can purchase an Apple gift card from a variety of places if you would like to give someone such a generous gift. One place to purchase Apple gift cards is straight from an Apple store. You can also find gift cards online and use a simple process to purchase one. Additionally, you can find an assortment of Apple gift cards in stores such as Best Buy, Walmart, and the like. 
How Can I Check My Apple Gift Card Balance?
Apple has a gift card balance website that you can use if you need to check the balance on your card. You'll need to sign in with your Apple ID and enter the numbers on your gift card to see your balance. 
If you do not have an Apple ID, you can create one right away. Once you get in, you'll see something that says, "Check Apple Store Gift Card Balance." You'll need to enter the numbers on your gift card and then click "Check Balance." 
Alternatively, you can log into the App Store to check the overall balance on your Apple ID. However, it's best to do it the other way to isolate your gift card's balance specifically. 
Now you have a little more information about Apple gift cards, how to use them, and what you can and cannot purchase with them. Use this information to enhance your shopping experience as an Apple customer.