Uncategorized
Can You Connect Two Bluetooth Headphones to an iPad?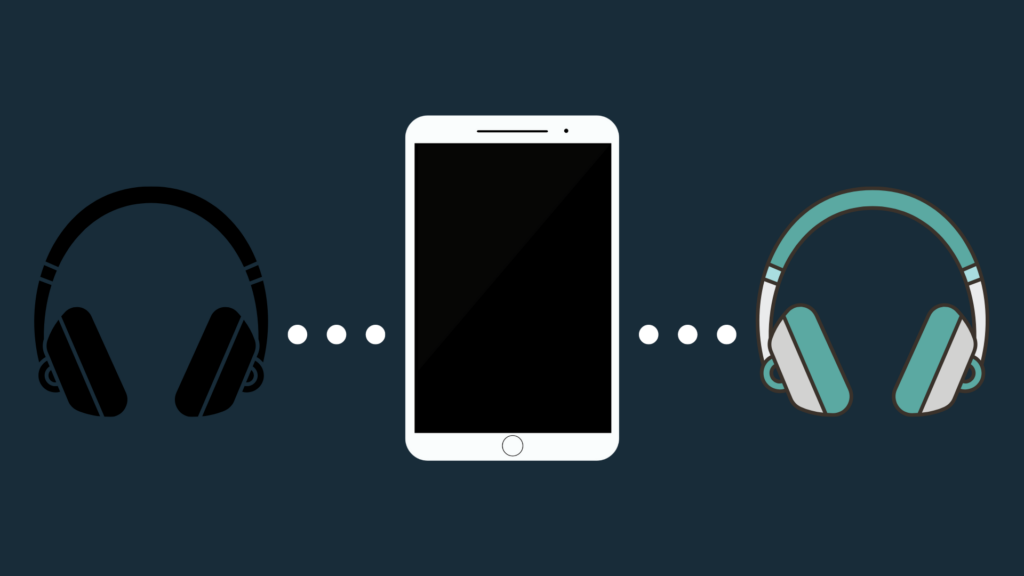 Being able to listen to music and watch movies on your iPad is a great feature, but sometimes, you want to make sure you have privacy when you do so. Not just because you may not want someone else to listen to what you are listening to, but also because you don't want to bother the people around you. That's where Bluetooth headphones come in. But sometimes, you might be watching your iPad with someone else. Which begs the question, is it possible for two or more Bluetooth headphones to connect to an iPad?
If you want to listen to something on your iPad with someone, the good news is that this is possible. Apple added the Share Audio feature to the iPad, which allows two people to connect using Bluetooth headphones. This allows both people to hear what the other is hearing.
But how do you get both Bluetooth headphones set up with the Share Audio feature?
Can You Connect Two Bluetooth Headphones to iPad?
Using the Share Audio feature, you can use up to two Bluetooth headphones simultaneously on your iPad, enabling you both to hear what the other is hearing. This feature is included on your iPad, which means you do not have to go out of your way to download it from the App Store.
How do you use the Share Audio feature?
Knowing that you can connect two Bluetooth headphones to your iPad is one thing, but knowing how to do it is a whole other thing. To set up the Share Audio feature, you first need to ensure that you have compatible Bluetooth headphones. In order to connect to it, you need to own either a pair of AirPods or Beats headphones, and they need to be compatible with the Share Audio function on your iPad. They also have to have Apple's H1 or W1 chip installed. You also have to make sure that your iPad is updated to the latest version. If your iPad's version number is higher than version 13.2 of iOS.
To pair both Bluetooth headphones to your iPad, you need to pair them each individually as one normally would. Power on your iPad, and then go to the Bluetooth settings (which can be found either in the Settings app or in the Control Center). Pairing your headphones will also depend on the brand you are using.
If you are trying to pair your AirPods, you should first put them in their respective charging case, close the lid, and press and hold the setup button on the back of the case until the light begins flashing white. You should see the AirPods in the Bluetooth menu. Select that, and repeat for the next pair of headphones. For other kinds of compatible headphones, refer to their respective user manuals. After you've set up the first pair of headphones, repeat this step for the second pair of headphones.
To start using the Share Audio feature, swipe down on the iPad's touchscreen to access the 'Music' option on the Control Center. Here, you will see 'Share Audio', as well as the currently connected Bluetooth headphones. Select Share Audio, and pick the Bluetooth headphones that you want to share audio with.
Can you control the volume of each pair of headphones individually?
Some people have different preferences with respect to volume, and inevitably, your Share Audio partner may want a volume that is higher or lower than what you prefer. Thankfully, the Share Audio feature allows you to control the volume levels of the individual headphones, meaning that both people can enjoy the audio to their heart's content.
Can you connect two Bluetooth headphones to an iPhone?
While the iPad is able to use this feature, you may be wondering if Share Audio is only available for use on the iPad. Thankfully, if you have an iPhone, you can also connect two pairs of Bluetooth headphones. The iPhone has the Share Audio feature, and connecting to the iPhone's Bluetooth connection is exactly the same as it is with the iPad.
Has Share Audio always been a feature of the iPad?
For as good as the Share Audio function is, you may be wondering whether it has always been a feature of the device. Share Audio is actually a relatively new feature for both the iPad and the iPhone, which meant that if you wanted to share audio with others on headphones in the past, you had to come up with some interesting workarounds.
Why aren't my Bluetooth headphones connecting to my iPad?
While this is not a common problem, Bluetooth difficulties can be rather frustrating. It becomes especially frustrating if you cannot identify what is causing the problems to happen in the first place. Sure, you may be able to tell that the Bluetooth is not working properly, but can you tell why the Bluetooth functionality is malfunctioning?
First, check for any of the common causes of Bluetooth not working. If you have Airplane mode turned on for instance, that may prevent Bluetooth functionality from working, so switch it off. You can find the Airplane mode toggle in the Control Center or the General section of the Settings app. It may also be that Bluetooth is turned off on your iPad. To fix this, go into the Settings, open Bluetooth, and tap the switch from Off to On. It should then show you a list of available devices to connect to.
Another thing you need to ensure is that the Bluetooth headphones you're using are adequately charged. If your headphones do not have power, the iPad will be unable to detect them. To charge your AirPods, you should place them in the charging case (which also needs to be charged via USB). These headphones can charge fairly quickly, so it should not take long for them to finish charging. Other compatible Bluetooth headphones can usually be charged by plugging them into a USB port using an included cord.